U.S. air quality hit as 1,008 wildfires burn across Canada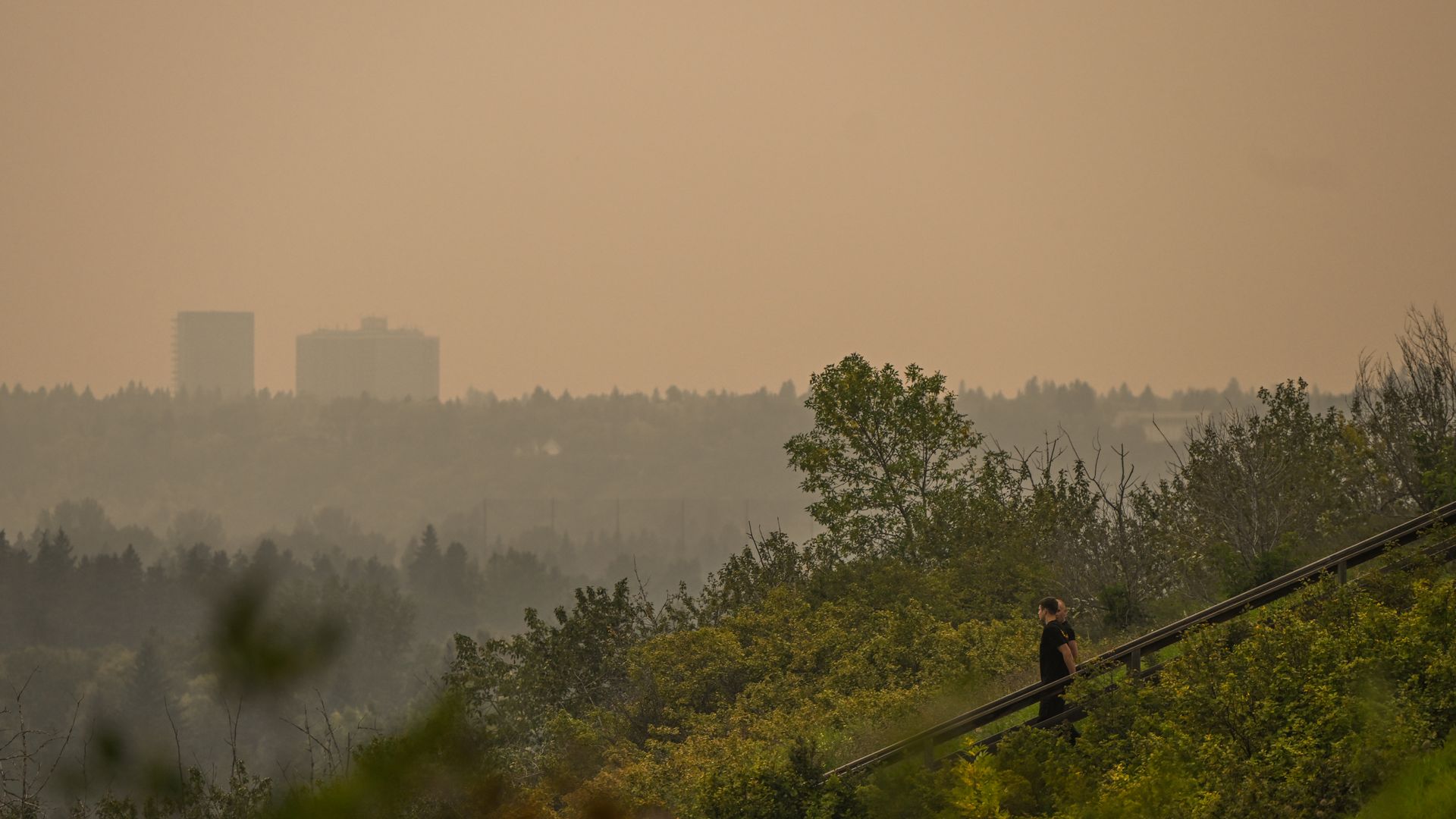 Toxic smoke from Canada's historic wildfires is drifting across the U.S. — triggering air quality alerts throughout much of Colorado, Wyoming, Minnesota and Nebraska through Thursday.
The big picture: Canadian officials warn there's no immediate let-up in sight from the country's worst-ever wildfire season which has left an estimated 41 million acres razed and repeatedly choked North American cities with unhealthy smoke this summer, sending carbon emissions to record levels and posing a grave threat to people's health.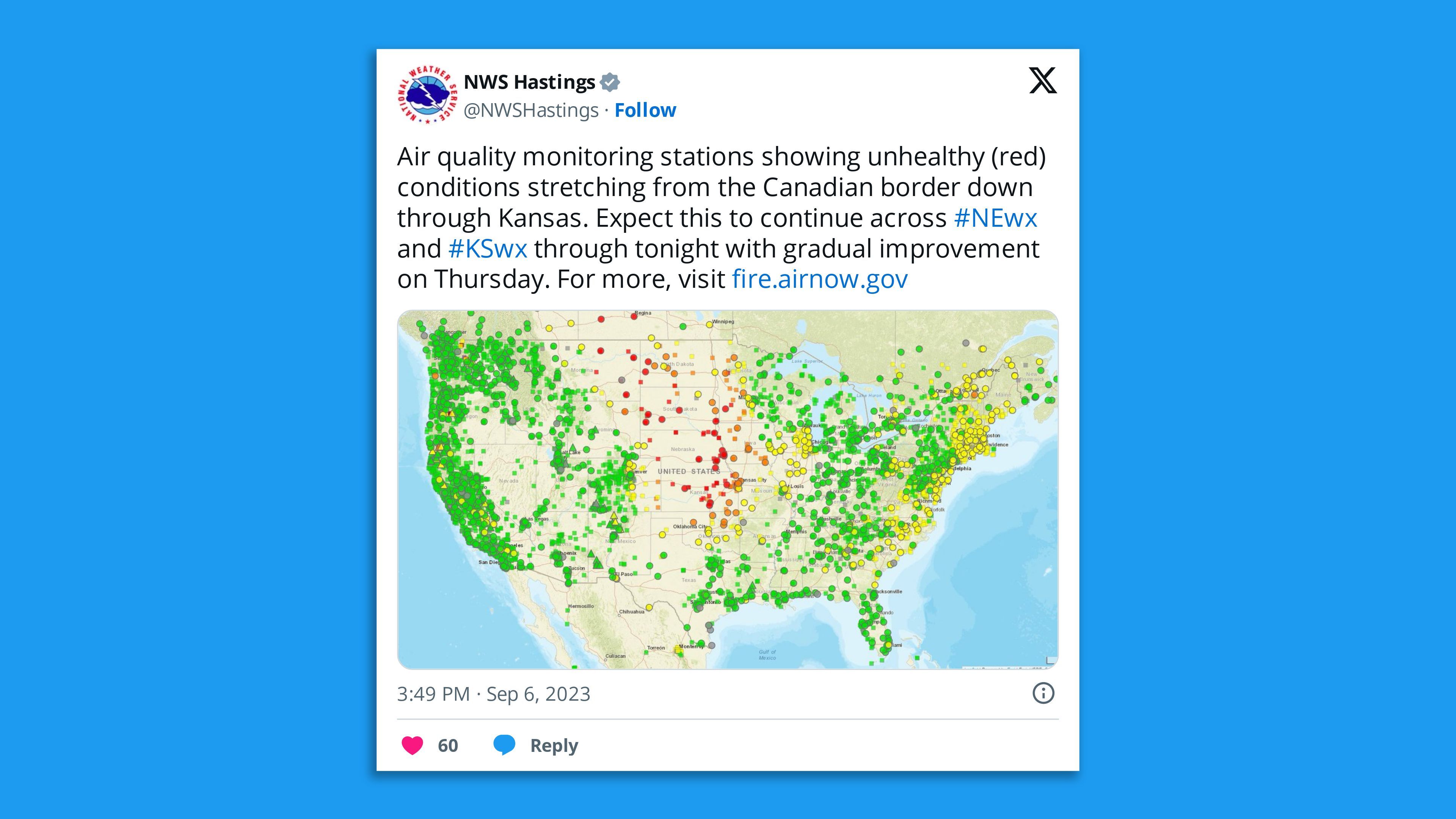 State of play: 1,008 wildfires were burning across Canada as of late Wednesday, per the Canadian Interagency Forest Fire Centre.
Canadian wildfire smoke was expected to impact much of the Northern and Central Plains and Lower Mississippi Valley through Thursday, according to the National Weather Service.
Of note: The carbon emissions amounted to more than double the previous Canadian annual total estimated fire emissions record last month.
By early September, the fires had spewed about 400 megatonnes of carbon, Mark Parrington, a senior scientist at CAMS, noted in an online post on Tuesday.
Go deeper: How wildfire smoke affects the body
Go deeper