Wildfire smoke can cause slew of health problems and COVID-19 risk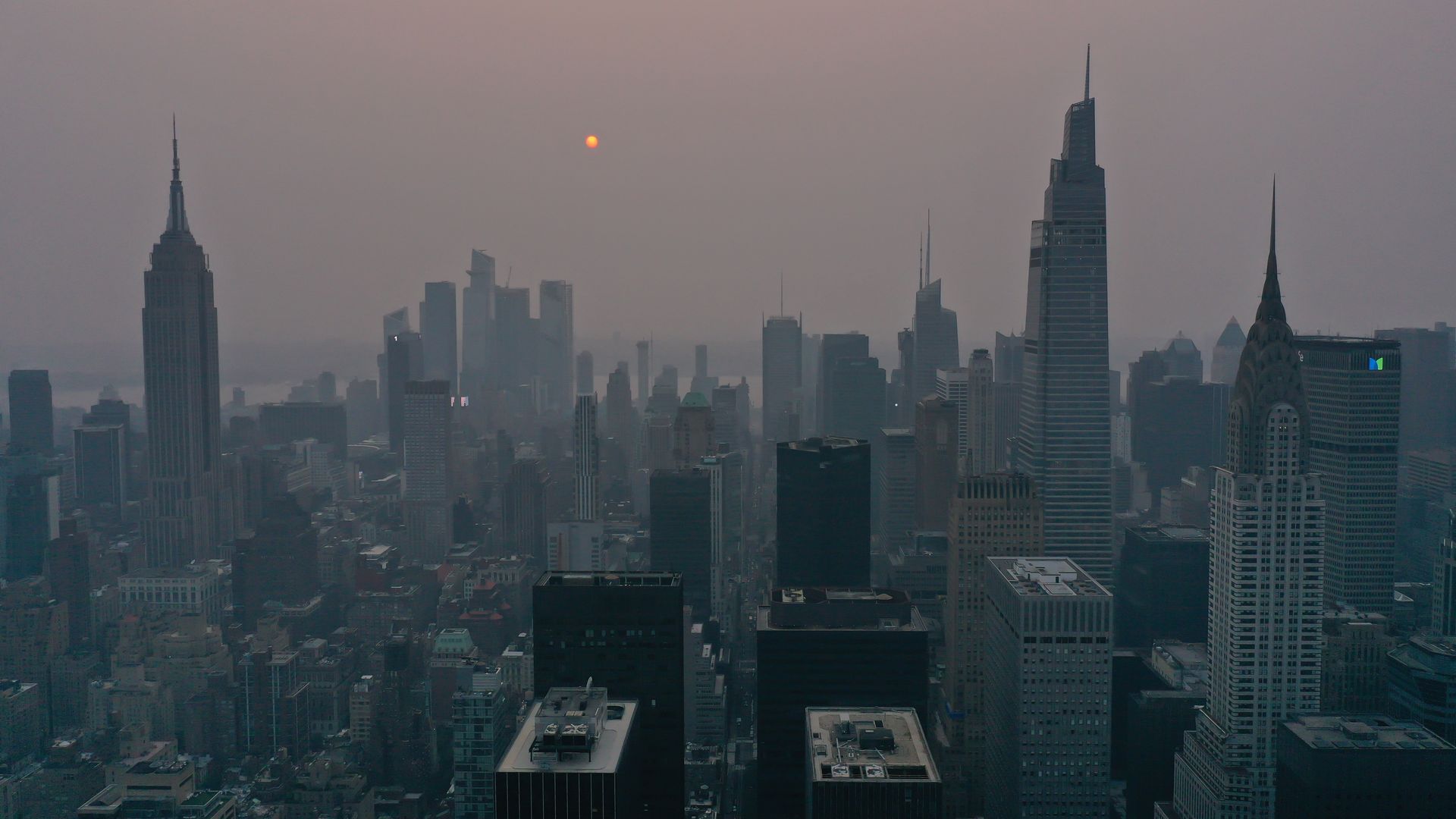 New studies show the smoke from some wildfires like the 2018 Camp fire could be even more harmful than previously believed because its noxious fumes include elevated levels of chemicals such as lead, zinc and iron, Los Angeles Times reports.
Why it matters: Hazardous chemicals in the air are linked with serious health implications for blood pressure, reproductive systems and even cancer and neurological disorders, especially in children.
Driving the news: Smoke from current wildfires on the West Coast has reached the opposite coast, creating hazy skies that could linger for weeks.
State of play: Researchers studied data from air filters and toxic monitors in the aftermath of the Camp fire and found many buildings that burned were likely constructed before the lead paint ban in 1978 and the cars that burned had chemicals such as zinc.
Lead levels in Chico, the closest monitoring site to the Camp fire, were 50 times higher than normal for one 24-hour period during the fire.
"You're not only now burning wood. You're burning heavy metals, and you're burning plastics and other things that wouldn't burn just in a forest fire," Peter DeCarlo, an associate professor of environmental health and engineering at Johns Hopkins University, told the LA Times.
The big picture: Researchers are also linking the potentially negative effects of wildfire smoke and COVID-19 with respiratory illnesses.
A study published this month found that wildfire smoke may greatly increase susceptibility to COVID-19.
The immediate effects of wildfire smoke is also concerning to experts, who fear the smoke will drive high populations of unvaccinated people indoors and lead to a spike in community infections, Kaiser Health News reports.
Go deeper