N.Y. AG asks court to sanction Trump for raising failed legal argument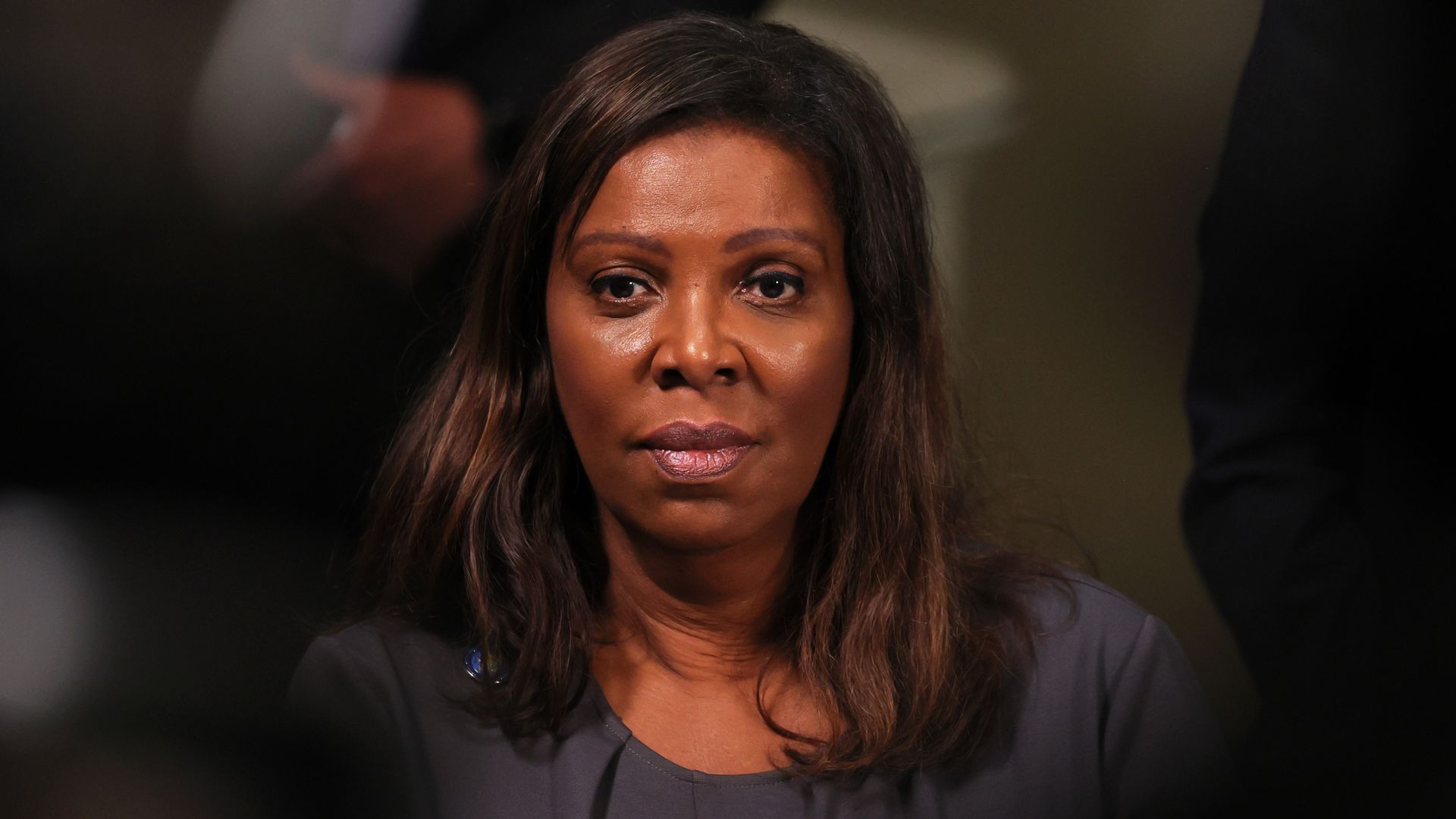 New York's attorney general asked the state's supreme court on Tuesday to sanction former President Trump, his oldest sons Eric and Don Jr. and other business and legal associates for $20,000 over raising "previously-rejected arguments" in motions.
Why it matters: The filings related to James' $250 million civil fraud lawsuit against Trump, his sons, his business and many other associates over alleged false and misleading valuations of business assets.
Driving the news: AG Letitia James asked the court to fine Trump and his co-defendants $10,000 and his legal team another $10,000 over the "frivolous and sanctionable" motions, according to court filings.
Ivanka Trump, who was originally included in James' suit, was dismissed from it by an appeals court in June.
James argued in the filing that arguments advanced by Trump's legal team have been struck down multiple times.
James noted that the state supreme court rejected them a second time in part because they were "borderline frivolous" and criticized the defendants' "sophisticated" counsel, saying they "should have known better."
Context: Last week, James' office asked the court to determine if it is a fact that the defendants inflated asset values and used those exaggerated values to defraud banks and insurers.
Her office alleged that Trump and people working for him fraudulently inflated his net worth by between $812 million to $2.2 billion each year since 2011
The civil trial is scheduled to begin on Oct. 2
The case is just one of many for Trump, who has made them a centerpiece of his 2024 presidential campaign.
Read the filing:
Go deeper: Trump reps call push to disqualify him under 14th Amendment "absurd"
Go deeper