Capitol physician rules out seizure and stroke in McConnell freeze-ups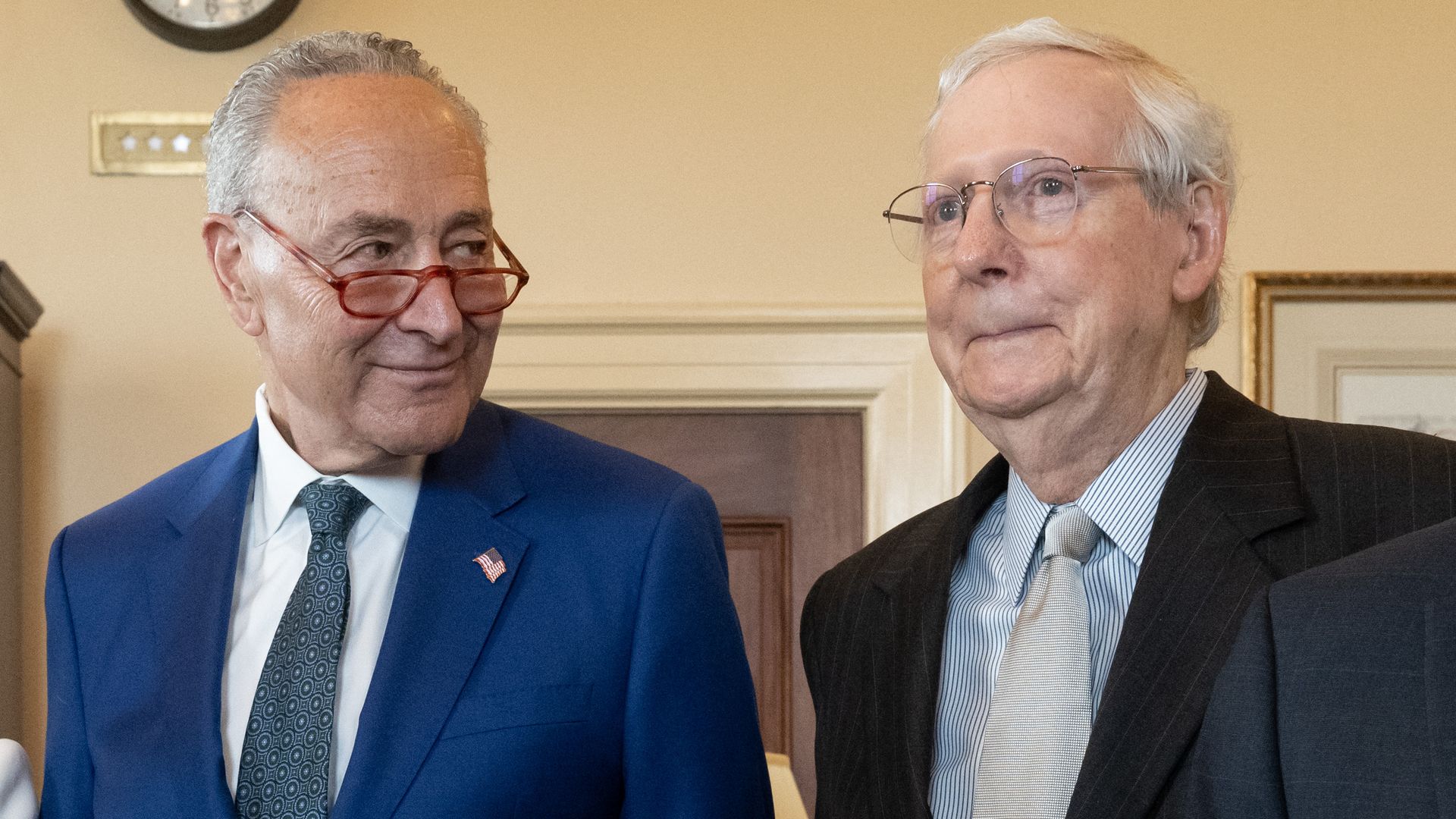 Congress' attending physician Tuesday said there's "no evidence" of a "seizure disorder or stroke, TIA or movement disorder such as Parkinson's disease" leading to freeze-ups by Senate Minority Leader Mitch McConnell's (R-Ky.).
Why it matters: The revelation came in a letter released by the Kentucky senator's office just hours before the Senate is scheduled to return from a month-long recess.
Driving the news: Dr. Brian P. Monahan said in the letter that McConnell has undergone a series of tests and consultations since his latest apparent freeze up during a news conference last month.
These included brain MRI imaging and consultations with multiple neurologists for "a comprehensive neurology assessment," he wrote.
Monahan concluded that there are "no changes recommended in treatment protocols" as the 81-year-old senator continues his recovery from a fall in March that resulted in a weeks-long recovery.
The Capitol physician said in a letter last week — a day after the most recent freeze up — that McConnell was "medically clear" to continue working.
"Occasional lightheadedness is not uncommon in concussion recovery and can also be expected as a result of dehydration," Monahan wrote.
The backdrop: McConnell's first freeze-up occurred in July, when he went silent for about 15 seconds during a press conference at the Capitol before being escorted back to his office by his Senate leadership colleagues.
The latest incident involved a roughly 30-second freeze at an event in Kentucky.
In both cases McConnell was able to complete the press conference, with his office chalking both incidents up to lightheadedness and his colleagues reaffirming their confidence in his leadership.
Go deeper