White House urges Congress to avoid shutdown with short-term funding bill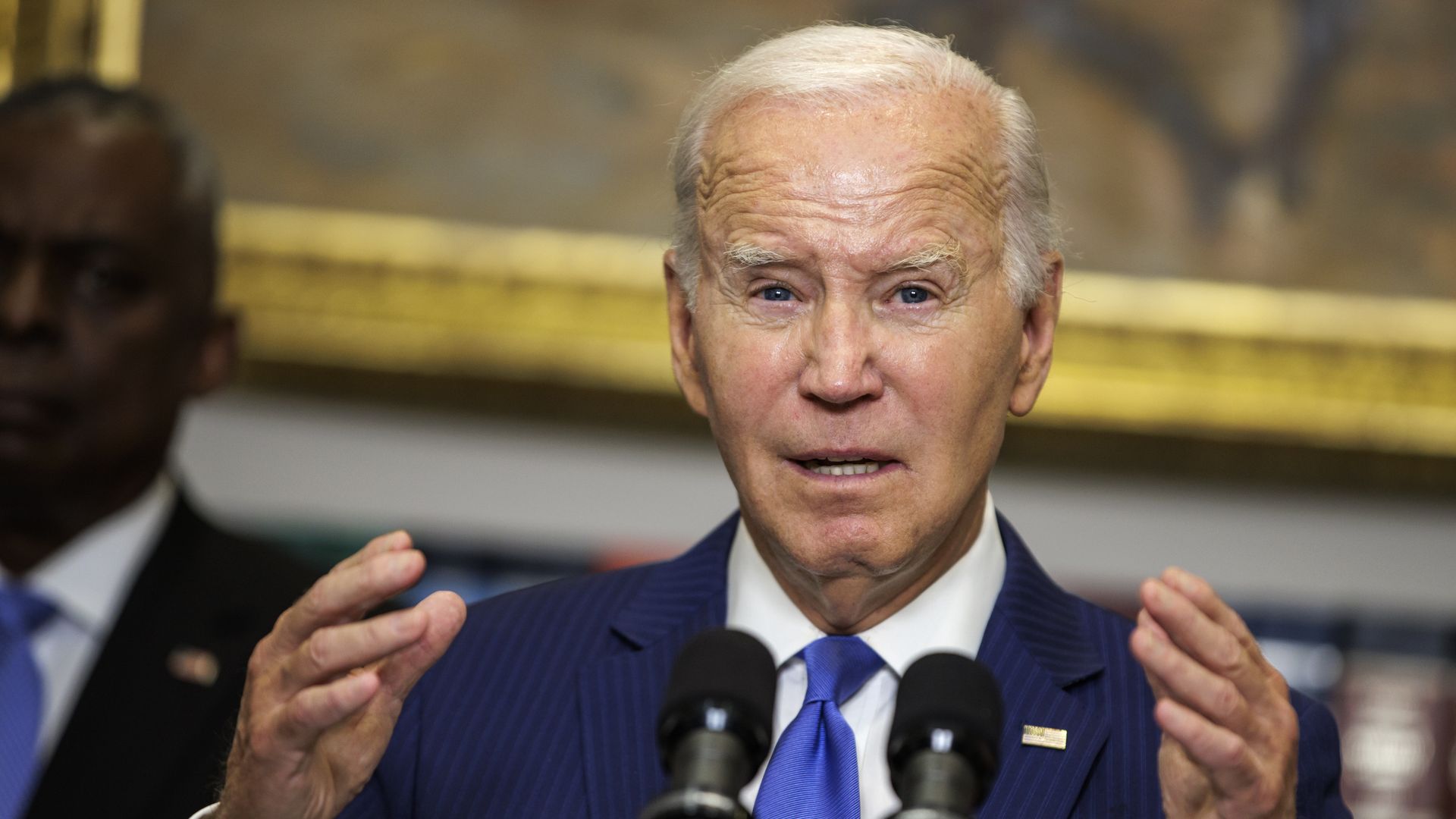 The White House on Thursday asked Congress to adopt a short-term funding extension to avert a government shutdown, a spokesperson for the Office of Management and Budget confirmed to Axios.
Driving the news: "Although the crucial work continues to reach a bipartisan, bicameral agreement on fiscal year 2024 appropriations bills, it is clear that a short-term continuing resolution (CR) will be needed next month," the spokesperson said.
The Washington Post first reported on the White House request.
The White House also urged Congress to include other special budget fixes, known as anomalies, in any funding stopgaps.
"We urge Congress to include these anomalies along with the critical emergency supplemental needs the administration transmitted earlier this month in any forthcoming CR, as they have done on a bipartisan basis many times in the past," the spokesperson said.
Zoom in: President Biden earlier this month unveiled a $24 billion supplemental funding request to Congress, which included additional funding for Ukraine and other foreign aid.
It included $13 billion in defense spending and $7.3 billion in economic and humanitarian help for Ukraine.
The big picture: Senate Minority Leader Mitch McConnell said Wednesday that the government funding negotiations are a "pretty big mess."
"The Speaker and the president reached an agreement which I supported in connection with raising the debt ceiling to set spending levels for next year," he said.
"The House then turned around and passed spending levels that were below that level," he added.
House Speaker Kevin McCarthy (R-Calif.) floated a possible short-term government funding measure during a House Republican Conference call earlier this month.
What's next: The government is on track to shut down on Oct. 1 if a new budget or stopgap isn't passed by Sept. 30.
Go deeper: House Republicans' biggest appropriations landmines
Go deeper