Biden asks Congress for billions more in Ukraine funding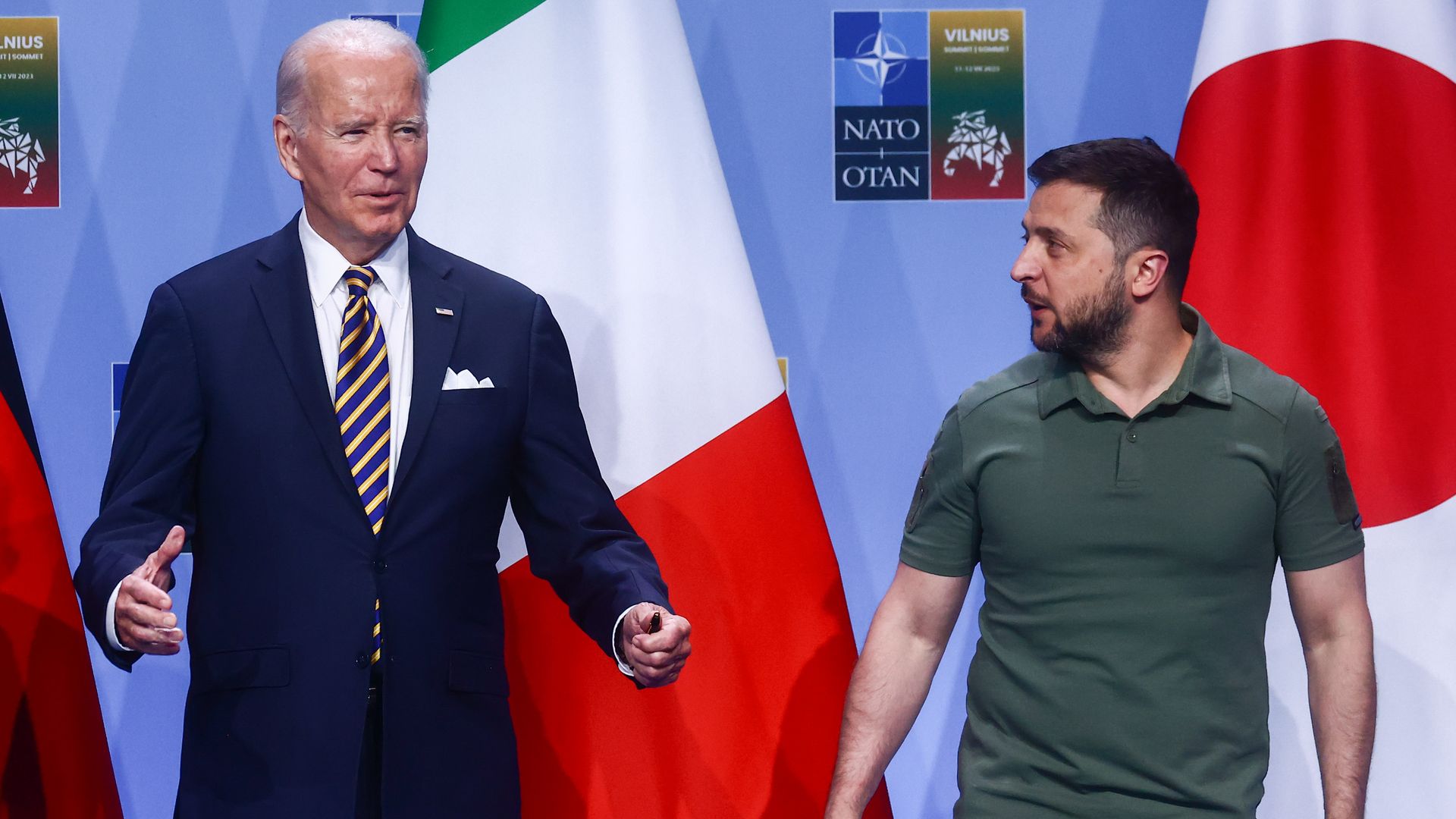 President Biden is unveiling a request to Congress for $24 billion in supplemental funding for Ukraine and other international needs.
Why it matters: The request adds another dynamic to an already tenuous effort on Capitol Hill to fund the government and avert a shutdown by the Sept. 30 deadline.
"We don't know how much longer this war is gonna go on, or how much more assistance we might need to support Ukraine," a senior administration official told reporters on Thursday.
Zoom in: The Ukraine funding includes $13 billion in defense spending, and $7.3 billion in economic and humanitarian help.
The request for emergency supplemental funding also includes $12 billion for disaster relief in the U.S. and roughly $4 billion for border security and migration.
Zoom out: The U.S. has given more than $43 billion in security assistance to Ukraine since the start of Russia's full-scale invasion last February.
But conservative lawmakers, particularly in the House, have since grown wary of sending additional aid to the war-torn country.
The Federal Emergency Management Agency has been warning its disaster fund could run dry as soon as this summer due to the increasing frequency and severity of natural disasters this year.
The state of play: With Congress in recess until September, lawmakers will have just a few short weeks to pass more than a dozen appropriations bills.
House Speaker Kevin McCarthy (R-Calif.) faces pressure from his right flank not to accede to the Senate and White House's demands for higher spending levels.
A senior GOP aide told Axios it would be an uphill battle for the supplemental to pass the House.
Go deeper