How Yahoo sparked a renaissance under new owners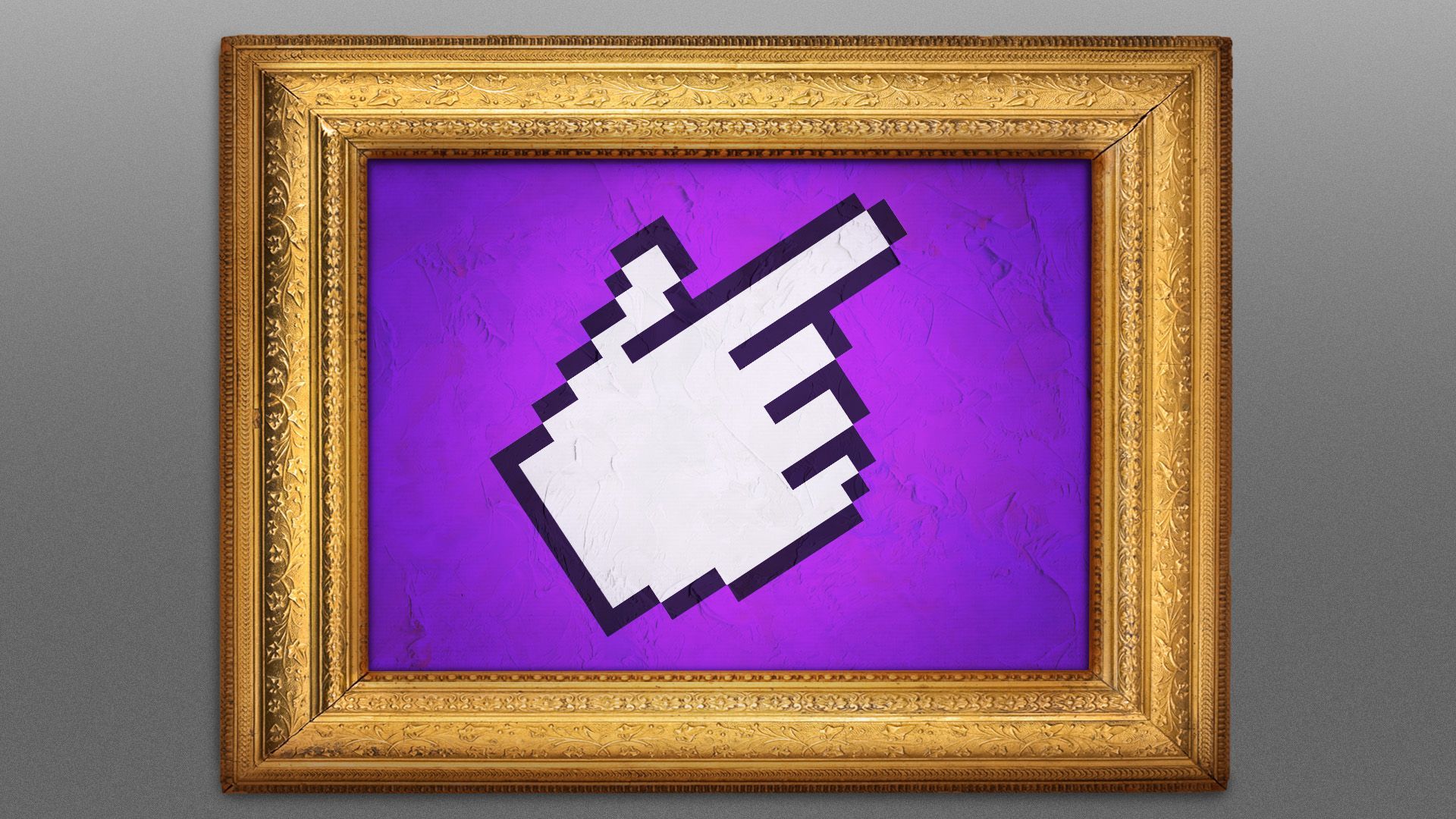 Yahoo is on a buying spree to bolster its core products, most of which have miraculously survived nearly three decades of internet tumult.
Why it matters: Yahoo was all but left dead by Verizon when it was sold to Apollo Global Management in 2021. Under its new owners, the company — founded in January 1994 — is getting a rare chance to reinvent itself.
Driving the news: The tech giant on Tuesday said it had acquired StrictlyVC for its news site TechCrunch, marking Yahoo's fourth acquisition in the past year.
How it works: The StrictlyVC move is a reflection of how Yahoo is transforming its legacy properties with small, incremental deals.
Yahoo acquired social investing platform CommonStock last week in an effort to make Yahoo Finance a premiere destination for retail investors.
In April, it purchased Wagr to bring gaming opportunities to Yahoo Sports.
Last year, it bought Factual to add news credibility ratings to its vast pool of syndicated news content.
Be smart: Most of Yahoo's core products have been reorganized over the past two years to operate independently under a single general manager or president.
In June, Yahoo hired former ESPN and BetMGM executive Ryan Spoon as the new president of Yahoo Sports.
Last year, the company named longtime Silicon Valley executive Tapan Bhat as general manager of Yahoo Finance.
StrictlyVC's founder Connie Loizos was named general manager of TechCrunch Tuesday, in addition to editor-in-chief.
Between the lines: Driving that transformation is Yahoo CEO Jim Lanzone, the former CBS Interactive executive and Tinder CEO, with the backing of Yahoo's new owners.
In an interview, Lanzone said, "Job number one is making every one of these products and brands super strong on their own, within the categories in which they operate."
He credits Apollo with giving him the time and support needed to drive those changes.
Over time, Lanzone said, the company will start to invest in additional categories that it's not currently in or not deeply invested in.
The TechCrunch deal, for example, shows the firm's commitment to building its tech coverage. Yahoo also owns Autoblog, a car news and reviews site. Yahoo Entertainment is also a growing focus area.
By the numbers: Axios reported last year that the company generates roughly $8 billion in revenues with a significant profit margin.
That top line number is expected to fluctuate this year, in response to efforts Yahoo has made this year to sunset less profitable products, like its Yahoo for Business advertising unit, a source told Axios.
But even as the company chases higher margins, it's worth noting that many of Yahoo's existing entities — including ones long neglected by the internet elite — are still very profitable.
AOL, for example — which was merged with Yahoo under its previous owners — still drives hundreds of millions of dollars of free cash flow, a source told Axios.
Overall, Yahoo's traffic ranked fifth across desktop and mobile last month, according to Comscore, trailing only Google, Microsoft, Facebook and Amazon.
Catch up quick: Apollo acquired Yahoo and AOL collectively from Verizon for $5 billion, a sum smaller than the combined annual revenues of both companies at the time. Apollo has said that the Yahoo deal marks one of its fastest ever returns on investment.
In the first few months following the deal, Yahoo offloaded a few key assets, including Yahoo Japan and its content delivery network EdgeCast, to pay off the roughly $2 billion in debt Apollo used to secure the deal.
Be smart: Yahoo CEO Jim Lanzone told Axios in June that Yahoo could one day do an IPO again as "one company," after previously hypothesizing that individual brands could be spun off and taken public.
Either way, Lanzone said, working as a private company for now affords him the opportunity to explore which path is best.
The big picture: Apollo's investment in Yahoo has given the pioneering but long-overshadowed firm a new chance to shine.
Yahoo launched in 1994 as the web's first popular directory and went public soon after in 1996. During the height of the dot com boom in 2000, it was considered one of the most valuable companies in the world.
But a year later, the tech bubble burst, sending Yahoo's stock sinking to an all-time low. In the fifteen years that followed, a series of chaotic leadership transitions and bad decisions — including rejecting a $47 billion takeover bid from Microsoft in 2008 — led Yahoo to be sold to Verizon for $4.83 billion, less than 4% of what it was worth at its peak.
Bottom line: The fact that Yahoo still exists, and is now in growth mode under its new ownership, is a testament to the strength of the products.
"To still be number one and number two, in all these categories, shows the value of the core product and how good the unsung teams were over the years working on them, out of the limelight, as other brands became rocket ships in the industry," Lanzone said.
What's next: Yahoo is looking to get competitive again in the search space, 23 years after originally striking a deal to outsource its main search engine to Google. (That deal eventually ended and Yahoo later struck a search deal with Microsoft, which still exists today.)
"We're really inspired by the original mission of the company," CEO Jim Lanzone said.
Go deeper