Exclusive: TechCrunch acquires StrictlyVC, appoints Connie Loizos to lead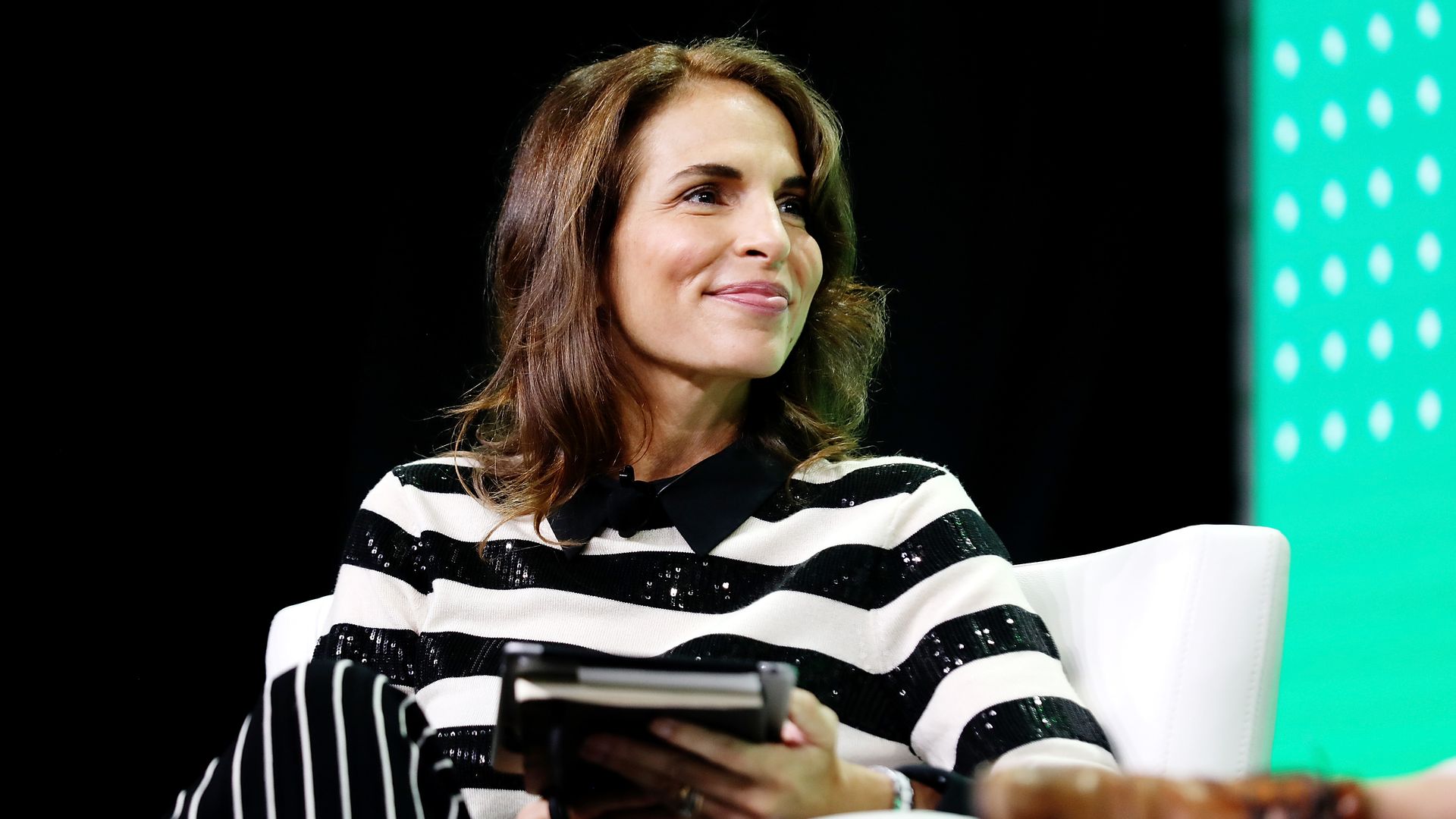 TechCrunch, the digital tech and business publication owned by Yahoo, has acquired StrictlyVC, a media startup, from longtime Silicon Valley journalist Connie Loizos. Loizos, who currently serves as TechCrunch's Silicon Valley editor, has also been appointed editor-in-chief and general manager of TechCrunch.
Why it matters: The deal represents Yahoo's commitment to TechCrunch under its new ownership. It also signals a shift by TechCrunch back to its roots covering venture investments and startups in Silicon Valley.
The company will "lean into what we do best, which is aggressively cover the world of startups and venture capital," Loizos said. "That's really what StrictlyVC is all about."
Catch up quick: TechCrunch was founded in 2005 by Michael Arrington, a blogger turned venture capitalist.
At the time, the site was devoted to covering the early days of Web 2.0 and the venture capital community that was pouring fortunes into the internet.
TechCrunch has since expanded to cover a number of tech issues, from crypto to cybersecurity. In addition to its free site, it also offers a premium subscription product called TechCrunch+, and produces major conferences, most notably, its annual TechCrunch Disrupt summit.
TechCrunch was acquired by AOL in 2010 for roughly $25 million. AOL and its assets, including TechCrunch, were acquired by Verizon in 2015. It was sold by Verizon, alongside Yahoo, to private equity firm Apollo Global Management in 2021.
Loizos launched StrictlyVC in 2013 and has continued to operate the venture as a sole entrepreneur. Like TechCrunch, the site has since expanded to include events.
Details: StrictlyVC will be incorporated into TechCrunch, operating as a sub-brand within the TechCrunch portfolio.
Loizos has been an editor with TechCrunch for the past eight years. She said the company will now focus more on original reporting. "Many more of our pieces moving forward will be content not available anywhere else," she said.
Asked about how the combination of the brands would work, Loizos said those conversations were still ongoing. For now, she said, the plan is to add more to TechCrunch's product suite and beef up its events business.
By the numbers: StrictlyVC includes a newsletter with 60,000 free email subscribers, events and a podcast, all anchored by Loizos.
She said she hopes to bring StrictlyVC's informal style of events to TechCrunch and expand them to more cities outside of San Fransisco.
The company, which is profitable, earns revenue from sponsorships of its newsletter, podcast and events.
Zoom out: Loizos takes over TechCrunch from longtime editor-in-chief Matthew Panzarino, who will remain an adviser through the end of 2023.
On Monday, Panzarino wrote a post reflecting on the milestones and changes TechCrunch has experienced in his decade with the company.
The big picture: The deal is part of a broader effort by Yahoo under its new ownership and leadership structure to invest in a few key pillars, often through acquisitions, including news, sports, finance, mail and search.
Yahoo acquired social investing platform CommonStock last week in an effort to bolster Yahoo Finance.
In April it acquired Wagr to bring gaming opportunities to Yahoo Sports.
Last year it acquired Factual to add news credibility ratings to its vast pool of news content.
What to watch: In an interview with Axios, Yahoo CEO Jim Lanzone said the company's technology vertical, which includes Engadget as well as TechCrunch, will continue to be an area of investment.
It's worth noting that Loizos' general manager title mimics the general manager titles given to the leaders of other Yahoo units, like Yahoo Mail, Yahoo Sports, Yahoo News and Yahoo Finance.
Loizos said she wasn't looking to sell StrictlyVC until Lanzone proposed the deal. "I really didn't have any intention of selling it, but if I was going to sell it, TechCrunch was the only home I could see for it," Loizos said.
Go deeper