Verizon sells Yahoo and AOL to private equity firm for $5 billion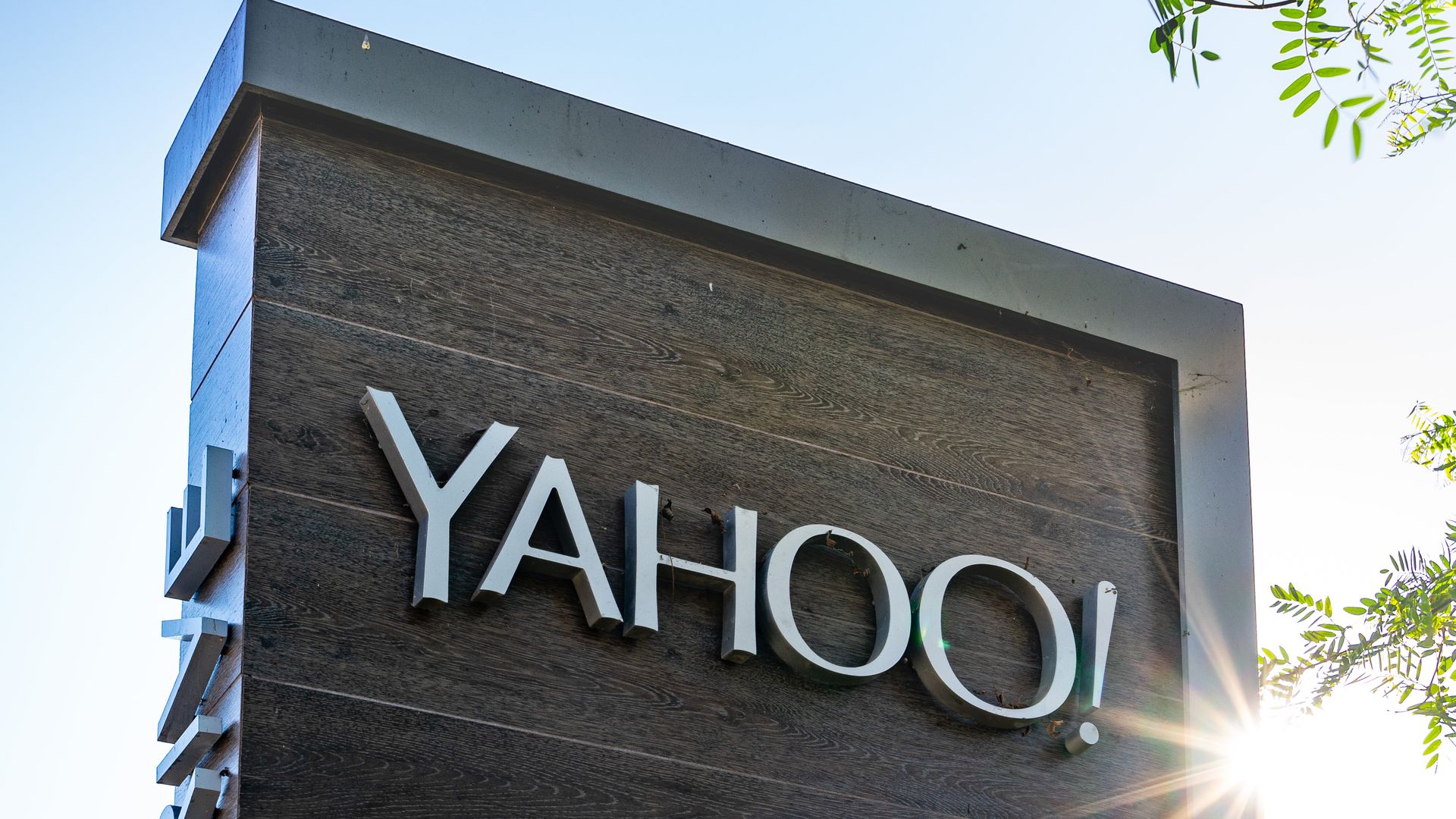 Verizon on Monday announced that it will sell its digital media unit, including Yahoo and AOL, to private equity firm Apollo Global Management.
Details: Apollo will pay $5 billion for a 90% stake in the business, with Verizon retaining a 10% stake. It's a slightly higher price than what was expected, but still far short of the $9 billion that Verizon paid to acquire the businesses.
Verizon had previously sold former Yahoo properties HuffPost (to BuzzFeed) and Tumblr (to Automattic), but for nominal amounts.
Between the lines: Verizon CEO Hans Vestberg joined the company after the Yahoo purchase, and quickly let it be known that he wanted Verizon's growth to come from networking, not content creation.
Apollo, meanwhile, is one of very few big buyout firms to remain enamored with legacy media. It helped bankroll a 2019 merger involving newspaper publisher Gannett, and also bought up a bunch of TV and radio stations from Cox Communications.
History: Both the Yahoo and AOL acquisitions were meant to give Verizon lots of data so that it could sell targeted advertising against its media assets. AT&T, a rival phone company, tried to do the same thing with its acquisition of Time Warner's media assets in 2018.
It quickly became clear that the data-based ad play wouldn't work. Tim Armstrong, who was hired in 2015 to run the operation, left abruptly in 2018, and media group revenues were lower for this past quarter than they were in Q3 2017.
More recently, Verizon tried to lean into subscriptions, bundling together paid tiers of some of its flagship products, like Yahoo Mail and Yahoo Sports. It's likely that the little success they've experienced putting some of the few remaining Yahoo assets behind a paywall is what was attractive to Apollo.
Go deeper