McCarthy: Biden impeachment inquiry "a natural step forward"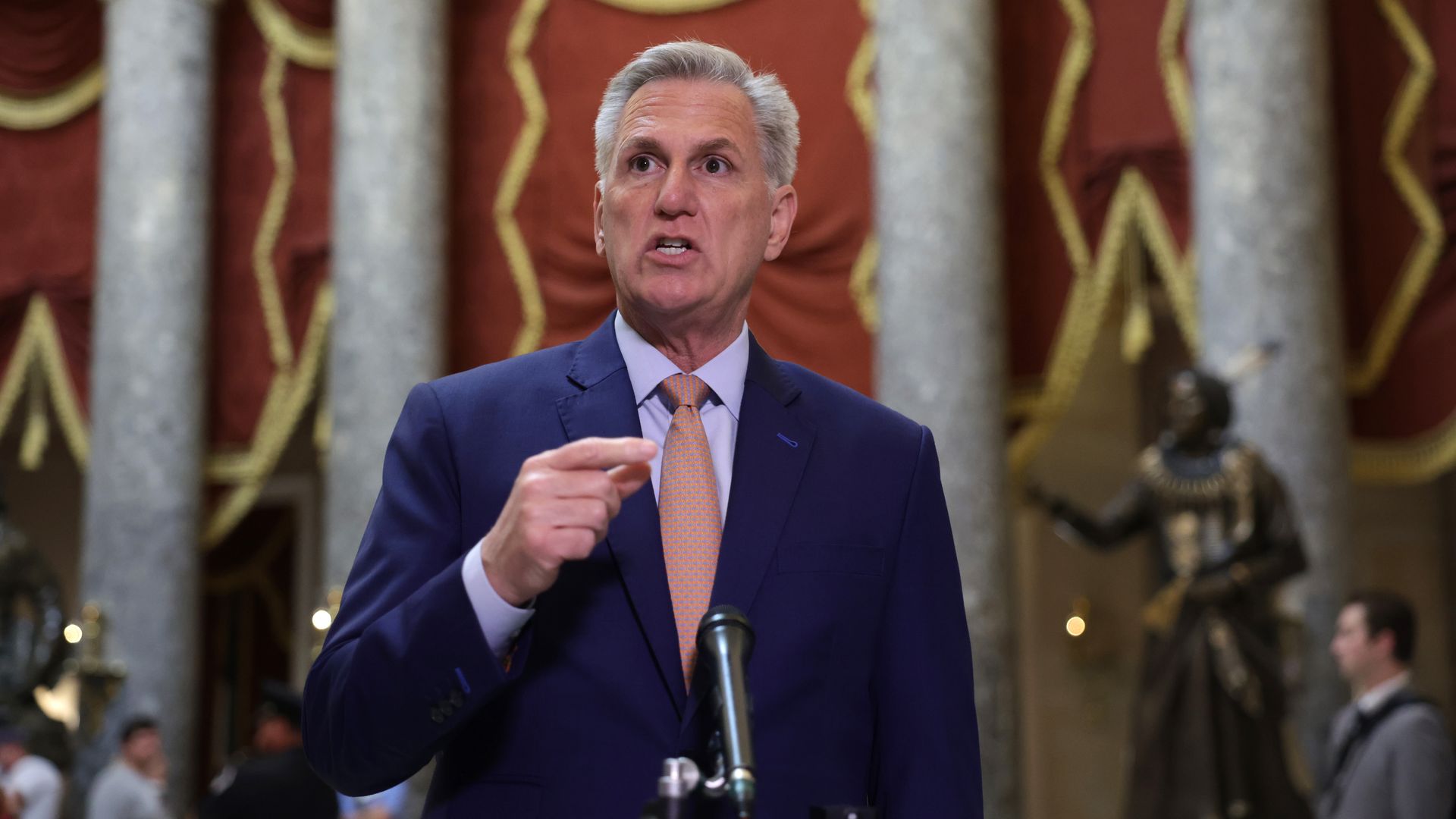 House Speaker Kevin McCarthy (R-Calif.) said Sunday an impeachment inquiry into President Biden is "a natural step forward" after Republican-led investigations into Hunter Biden's business dealings.
Driving the news: McCarthy was asked on Fox News' "Sunday Morning Futures" whether he'd bring an impeachment inquiry against Biden next month as he indicated last week that he may if House Republicans were not provided with documents they required for their investigations.
"If you look at all the information we have been able to gather so far, it is a natural step forward that you would have to go to an impeachment inquiry," McCarthy told Fox News' Maria Bartiromo.
He said a lot of questions remained unanswered. "And to be able to get the answers to these questions, you would need impeachment inquiry to empower Congress, Republicans and Democrats, to be able to get the answers that the American people deserve to know," McCarthy added.
The big picture: Moderate and swing district House Republicans have expressed concerns about potential political backlash after McCarthy indicated he may open an impeachment inquiry into Biden — a move that more conservative Congress members have been pushing for.
By Republicans' own admission, the investigation into alleged Biden family corruption has yet to uncover specific evidence of wrongdoing by the president himself, per Axios' Zachary Basu.
What they're saying: White House spokesperson Ian Sams said in an online statement in response to McCarthy's comments Sunday, "A natural step forward" based on what?"
He pointed to an article reporting that Republicans had not requested the documents McCarthy cited last week as grounds for an impeachment inquiry, such as bank and credit card statements.
Go deeper: Republicans tear into Hunter Biden special counsel pick
Editor's note: This article has been updated with comment from the White House and further context.
Go deeper