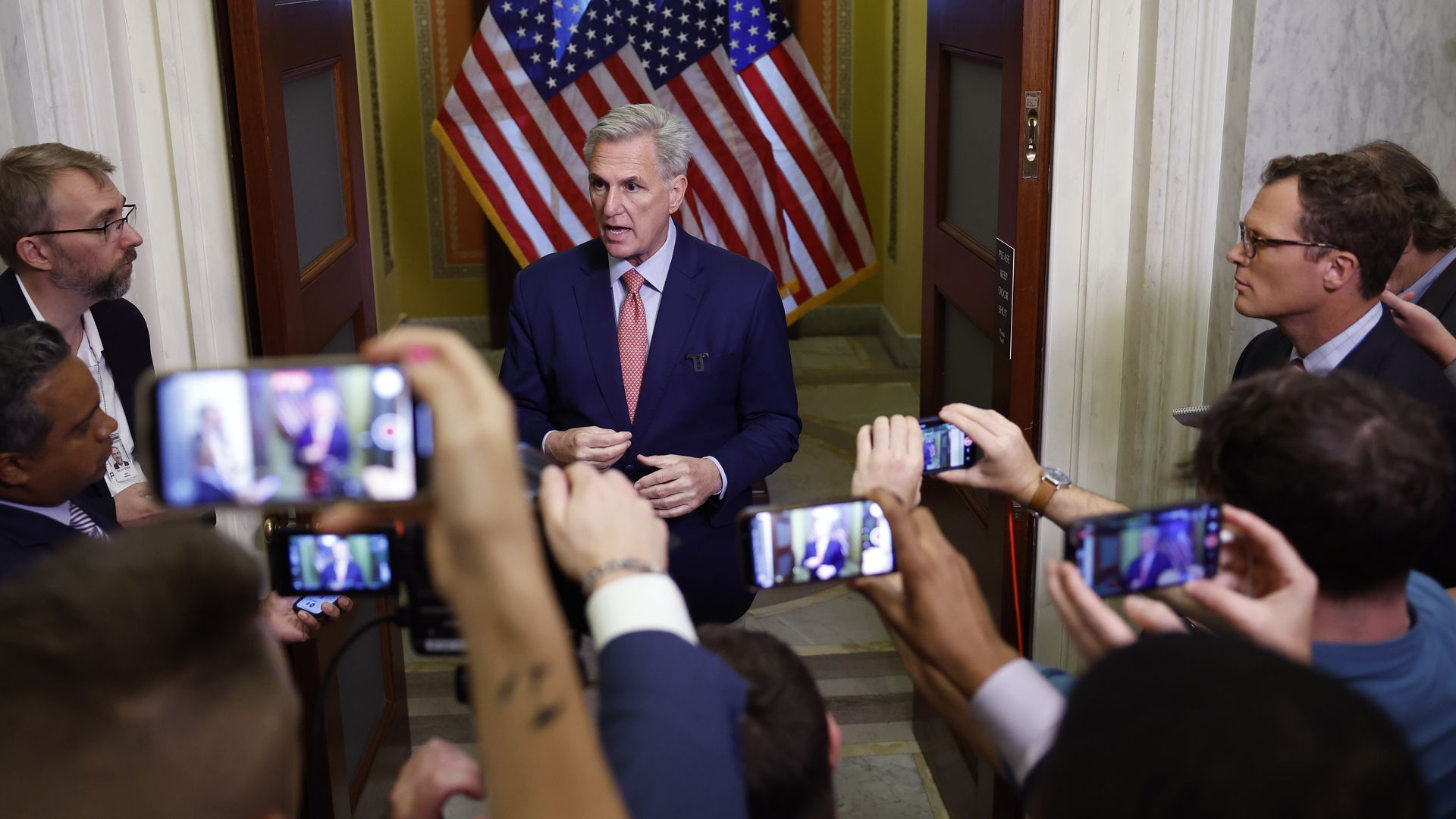 House Speaker Kevin McCarthy (R-Calif.) has thrilled hardline Republicans with his new threat to launch an impeachment inquiry against President Biden. Now comes the hard part: following through.
Why it matters: McCarthy knows there are massive risks to impeaching Biden, especially if the exercise appears purely partisan: "I think the country doesn't like impeachment used for political purposes at all," McCarthy told Punchbowl News last October, before he became speaker.
Driving the news: McCarthy doubled down Tuesday after floating an impeachment inquiry on Fox News on Monday night, telling reporters that initiating the process would give investigators "the apex of the power of Congress" to gather information.
Between the lines: By Republicans' own admission, the investigation into alleged Biden family corruption has yet to uncover specific evidence of wrongdoing by the president himself.
Asked about Archer's potential testimony, White House press secretary Karine Jean-Pierre stressed Monday that Biden "was never in business" with his son.
Behind the scenes: Some moderate Republicans expressed frustration about McCarthy's move toward an impeachment inquiry, with one lawmaker telling Axios that impeachment talk "is not helpful" in their district.
The bottom line: McCarthy snapped at a reporter today who asked him about criticism that he's simply appeasing the right flank of his conference, stating defiantly: "This is about America."
Go deeper