House GOP subpoenas FBI and IRS officials in Hunter Biden probe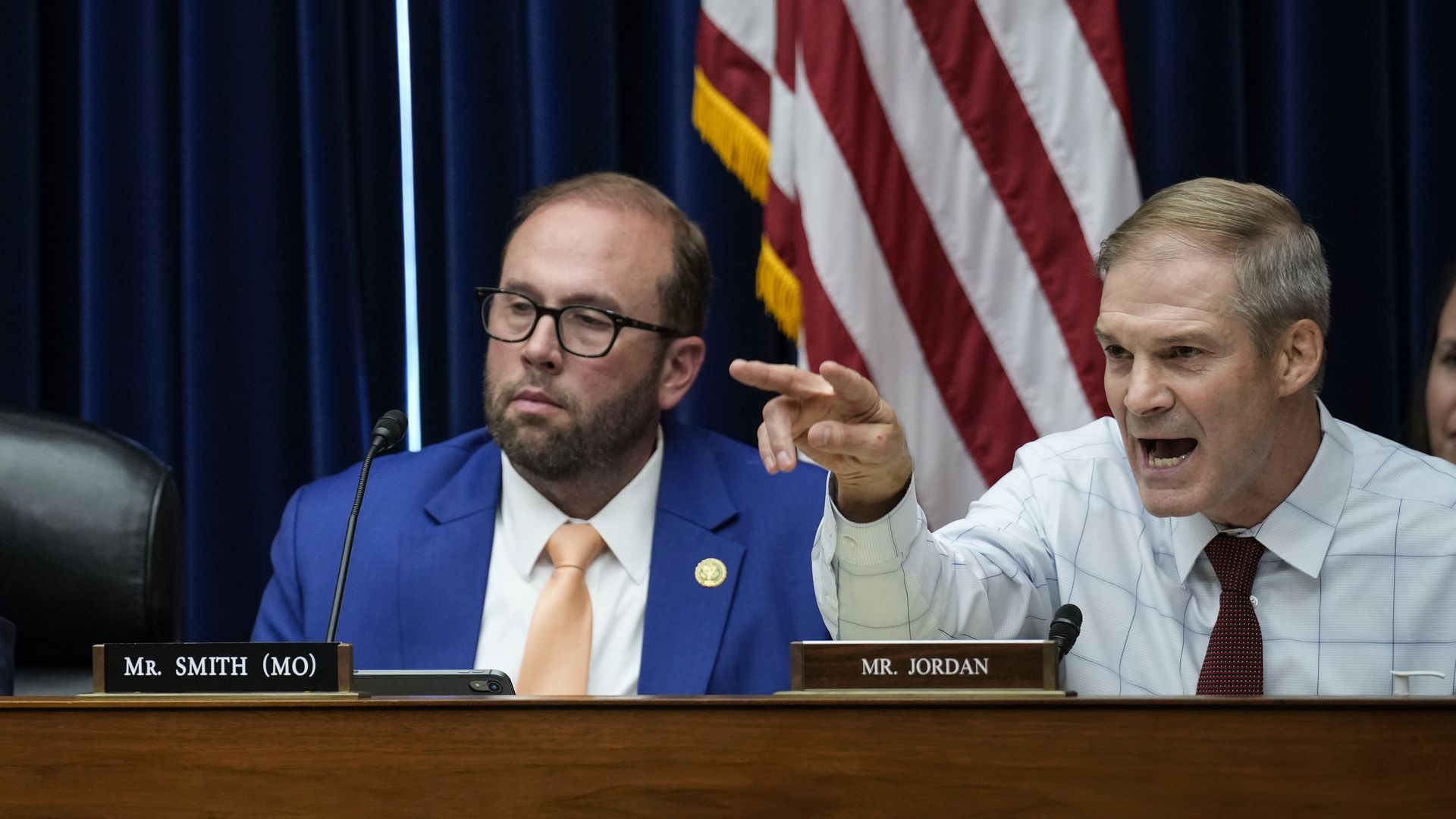 A pair of House committees on Monday subpoenaed FBI and IRS officials to testify about alleged political interference into the federal investigation of Hunter Biden.
Why it matters: Republicans are trying to use Attorney General Merrick Garland's decision to appoint U.S. Attorney David Weiss as special counsel against him.
Driving the news: The subpoenas went out to two IRS officials and two FBI special agents connected to an October 2022 meeting in which Weiss allegedly said he was blocked from bringing charges against Hunter Biden outside of Delaware.
Reps. Jim Jordan (R-Ohio) and Jason Smith (R-Mo.), the chairs of the House Judiciary and Ways & Means Committees, respectively, said in a statement the administration "stonewalled" their requests for voluntary testimony.
"Our subpoenas compelling testimony from Biden Administration officials are crucial to understanding how the President's son received special treatment from federal prosecutors and who was the ultimate decision maker in the case," they added.
Between the lines: The subpoenas are connected to IRS whistleblower testimony that Weiss sought and was denied special counsel status in order to have more discretion and latitude in charging decisions.
Both Garland and Weiss have disputed those claims, with Garland testifying to the Senate in March that Weiss had "full authority."
Garland's appointment of Weiss as special counsel earlier this month "rais[es] concerns that the Attorney General's and Mr. Weiss's statements to Congress were not truthful," the press release announcing the subpoenas said.
Go deeper