Officials release names of 388 unaccounted for in Maui wildfires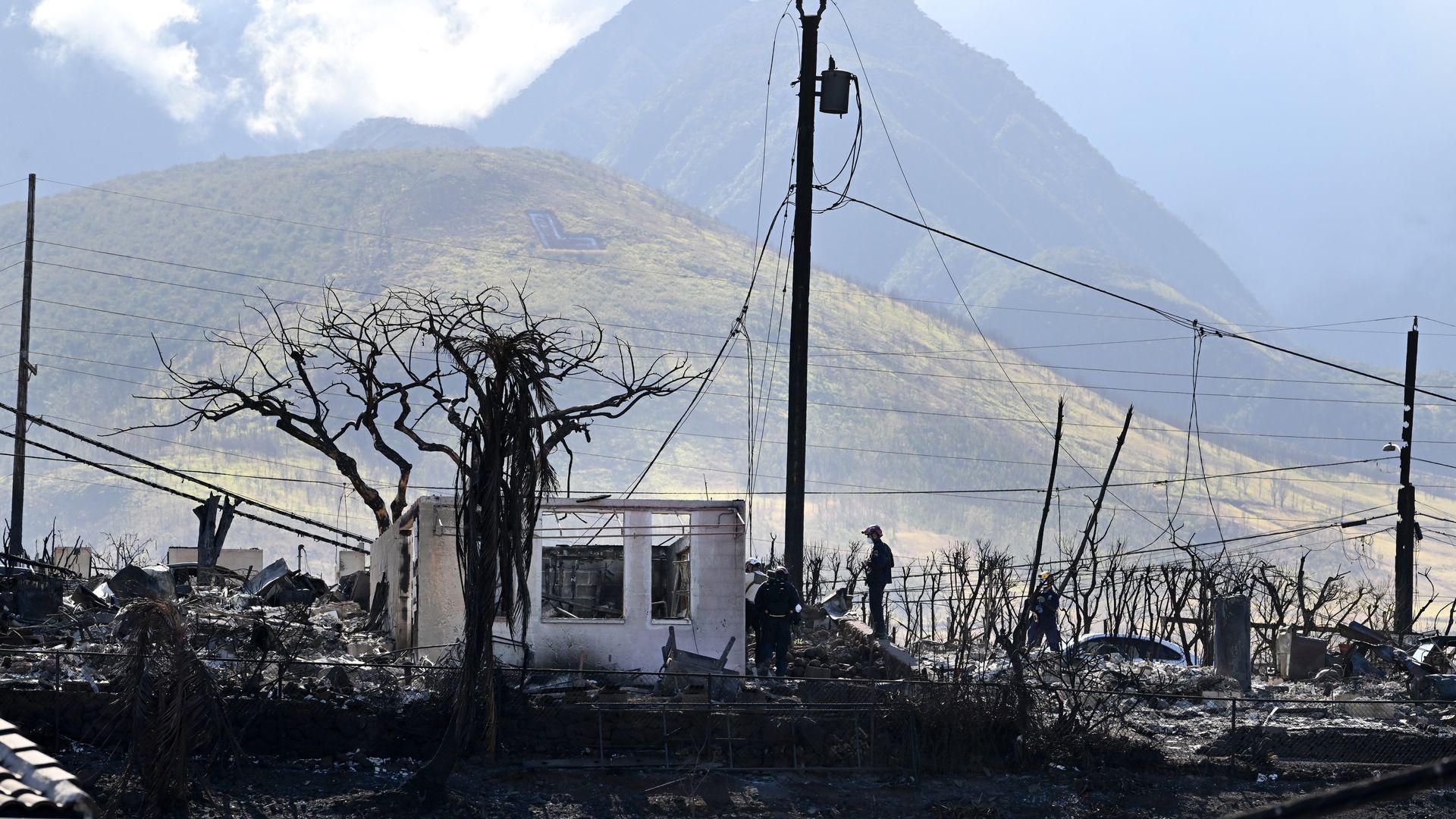 Officials in Hawai'i's Maui County, with help from the FBI, released the names of 388 people who are unaccounted for late Thursday following the deadliest U.S. wildfires in over a century.
The big picture: The devastating wildfires in Maui have now killed at least 115 people and marked the worst natural disaster in Hawai'i's history.
What they're saying: "We're releasing this list of names today because we know that it will help with the investigation," Maui's police chief John Pelletier said in the statement.
"We also know that once those names come out, it can and will cause pain for folks whose loved ones are listed. This is not an easy thing to do, but we want to make sure that we are doing everything we can to make this investigation as complete and thorough as possible," Pelletier said.
Zoom out: Officials said Tuesday that over 1,000 people are still missing.
An additional 1,732 people have been found "safe and well" who were originally reported as unaccounted for, according to officials Thursday.
The Maui Police Department is asking people to immediately contact authorities if they recognize a name on the list, know that person is safe or have additional information about the person to facilitate in locating them.
Authorities are also asking individuals to reach out if they know of someone unaccounted for who is not currently listed.
Of note: The newly released list of names follows shortly after Maui County said it is suing Hawaiian Electric Company, among other entities, over the wildfires.
Go deeper: What Maui wildfire survivors do and don't need from donors
Go deeper