Georgia grand jurors on Trump case face threats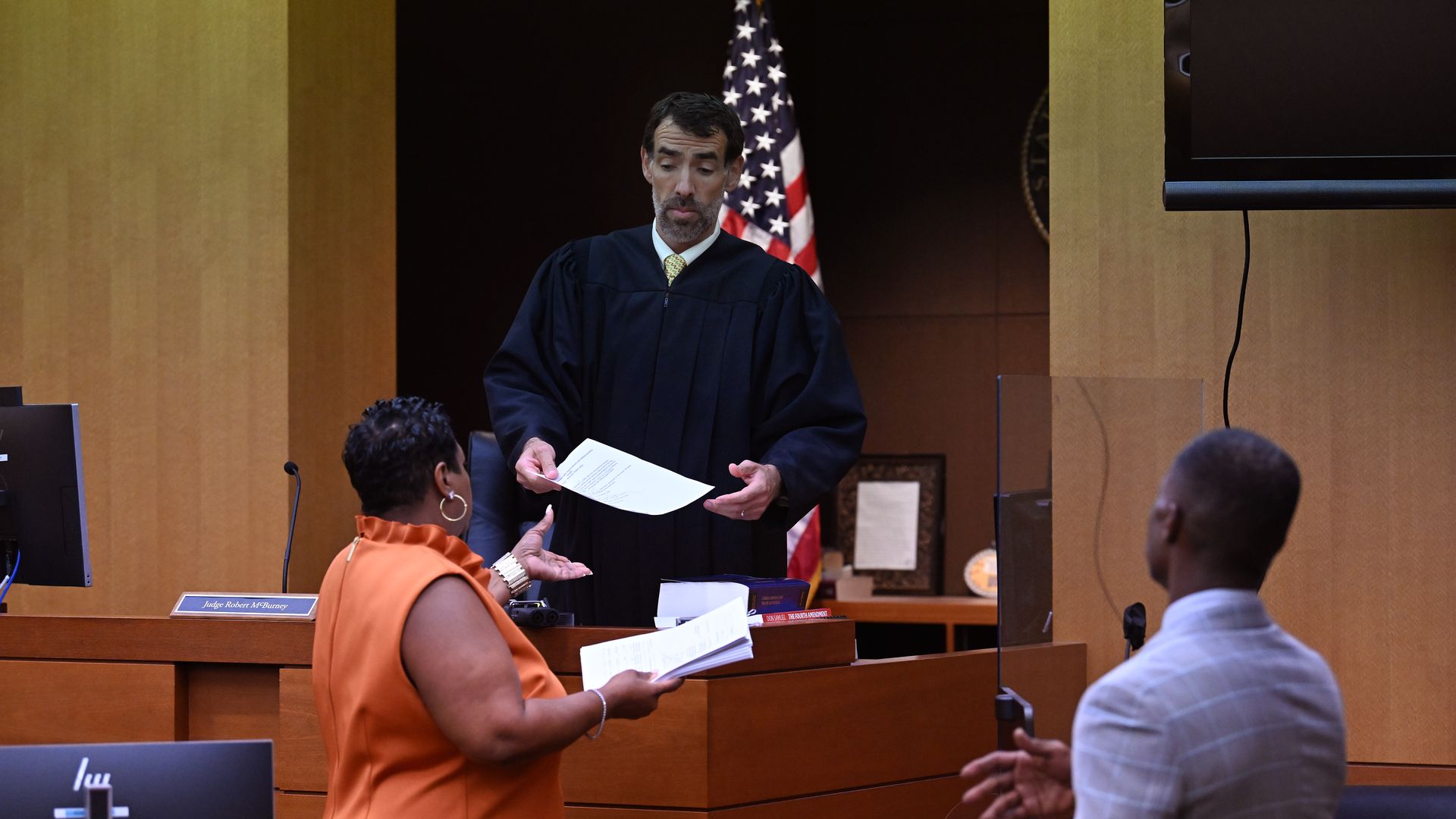 Members of the Atlanta-area grand jury who voted to indict former President Trump and 18 others earlier this week are facing online threats.
Why it matters: The threats call into question the safety of private citizens engaging in civic duty, while also maintaining the role of transparency in the legal process.
Driving the news: The Fulton County Sheriff's Office said in a statement Thursday that grand jury members' personal information is "being shared on various platforms.
County investigators are working with local, state and federal law enforcement agencies to track down the origin of threats, the office said.
The names of the grand jury members are publicly available, as per state law, and are listed in the 98-page indictment. The publicly available document does not include additional information about the jurors, such as address.
Names of the jurors have appeared on pro-Trump extremist forums, The Washington Post reports. Some of those Trump supporters have reportedly compared the benefits of looking into the jurors' lives versus the risks of facing consequences.
Pictures of at least two jurors were also posted to Twitter Tuesday, per WaPo.
Some jurors have since deactivated their social media profiles.
Worth noting: Some forum posters have also listed social media profiles of people who have the same names as the grand jurors — though it's unclear it's actually them, creating more safety risks, per CNN.
Flashback: Back in February, the foreperson for the Georgia grand jury, which investigated alleged efforts to overturn the 2020 election, spoke publicly to confirm the jury recommended indictments. The foreperson did not name recipients at the time.
None of the grand jurors have publicly spoken about the case since the charges were brought forward.
Be smart: Anyone who becomes aware of such a threat is asked by the Sheriff's Office to call 911 or their local police department.
Go deeper: Trump legal peril enters new phase
Go deeper