Marjorie Taylor Greene eyes Trump vice president role or cabinet slot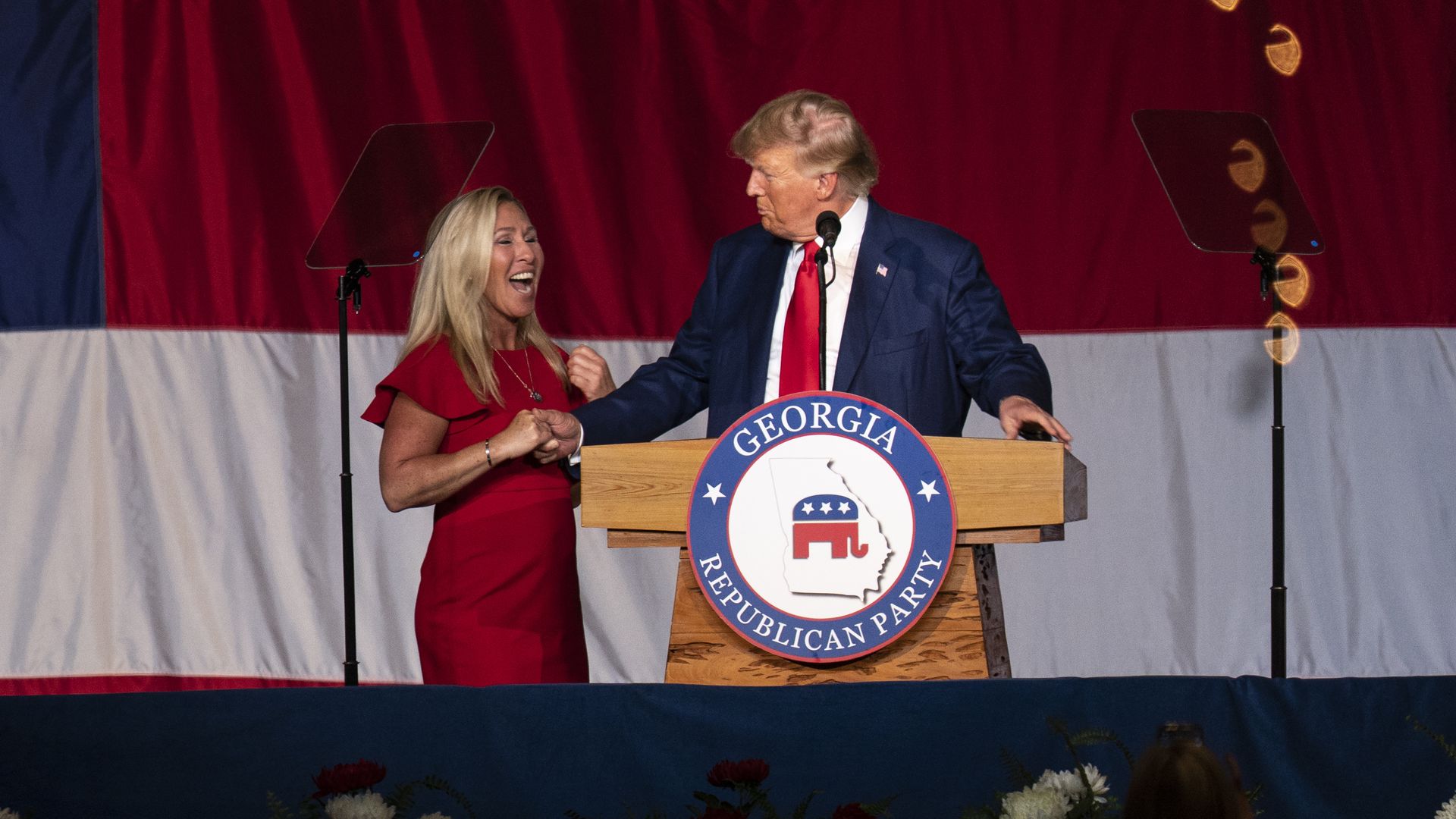 Rep. Majorie Taylor Greene (R-Ga.) is looking at potential opportunities for higher office, including in the Senate or a potential second Trump administration.
Why it matters: Greene has emerged as a key ally to both former President Trump and House Speaker Kevin McCarthy (R-Calif.).
Driving the news: In an interview with the Atlanta Journal-Constitution published Wednesday, Greene didn't rule out running for U.S. Senate in 2026, telling the outlet, "I haven't made up my mind whether I will do that or not."
She added: "I have a lot of things to think about. Am I going to be a part of President Trump's Cabinet if he wins? Is it possible that I'll be VP?"
Greene said would "very, very heavily" consider being Trump's running mate if asked, saying it would be "an honor."
The Trump campaign did not immediately respond to a request for comment.
The backdrop: Greene, who was first elected in 2020 and has transitioned from a leadership antagonist to a vocal McCarthy advocate, was kicked out of the right-wing Freedom Caucus last month amid growing divisions within the group over style and substance.
She has maintained her close affinity with Trump, rushing to his defense over the various federal and state indictments he has faced in recent months.
Former Trump aide Steve Bannon said in January that Greene "sees herself on the short list for Trump's VP," quipping: "when MTG looks in the mirror she sees a potential president smiling back."
Go deeper