GOP lawmakers revisit Trump impeachments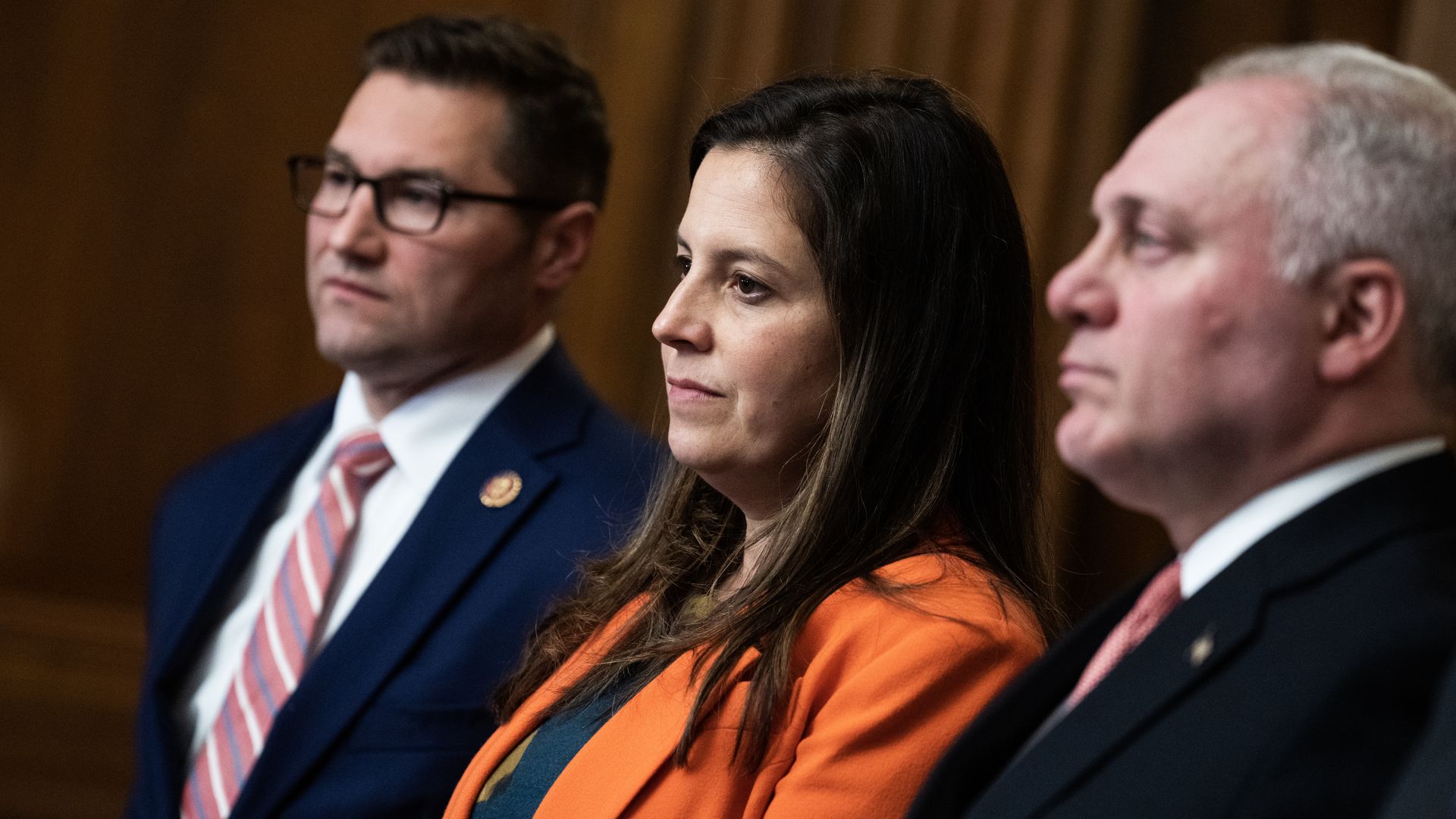 Two House Republicans on Thursday unveiled measures to "expunge" former President Trump's two impeachments.
Why it matters: It comes amid a sudden flurry of energy around impeaching President Biden and his officials, which GOP leadership has tried to tamp down.
Driving the news: Reps. Marjorie Taylor Greene (R-Ga.) and Elise Stefanik (R-N.Y.) introduced resolutions "expunging" Trump's 2019 and 2021 impeachments, respectively.
It would be "as if such Articles of Impeachment had never passed the full House of Representatives," Stefanik's office said in a press release.
The Senate held two trials for Trump, and he was acquitted at both. A 2/3 majority is required to convict and remove a president.
Reality check: Expungement is a process that typically applies to far lower-profile criminal proceedings that can be effectively erased from the public record.
This would be largely symbolic, given that Trump's impeachments were highly publicized events.
What we're watching: It's unclear whether either measure would get a vote, though Stefanik, as chair of the House Republican Conference, has more sway than most members in making that happen.
It could prove a difficult vote for moderate and swing-district House Republicans who have distanced themselves from, or even openly rebuked, the former president.
Go deeper