Hunter Biden's top defense lawyer withdraws from case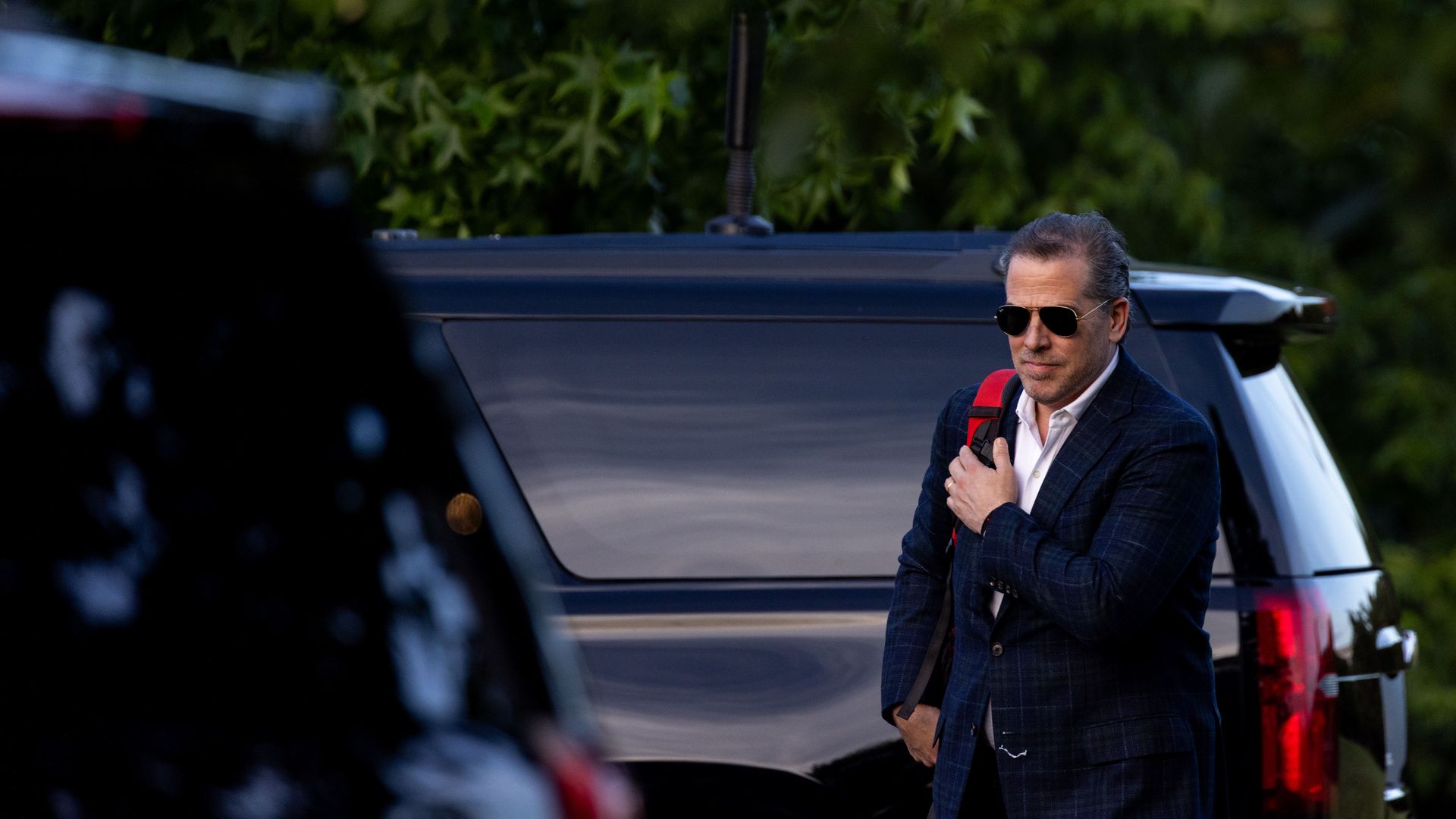 Hunter Biden's lead defense lawyer asked a federal judge Tuesday to withdraw from an ongoing high-profile case over tax and gun offenses because he could be called as a witness in future proceedings.
Why it matters: Chris Clark's motion to leave comes just after Biden brought on another attorney to represent him in a years-long Department of Justice probe, following the collapse of a plea deal.
The addition of Abbe Lowell, a high-profile D.C. lawyer who has previously represented Jared Kushner, signaled a move toward a more publicly combative strategy.
Driving the news: Attorney General Merrick Garland last week announced he elevated U.S. Attorney for Delaware David Weiss, who has overseen the case since 2018, as special counsel to lead the investigation into Hunter Biden.
What they're saying: The withdrawal from Clark, Biden's longtime defense lawyer who represented him during plea negotiations, was "necessitated by recent developments in the matter," the filing reads.
"Based on recent developments, it appears that the negotiation and drafting of the plea agreement and diversion agreement will be contested, and Mr. Clark is a percipient witness to those issues," it continues.
It notes that Delaware's rules governing lawyers prevents attorneys from advocating at a trial "in which the lawyer is likely to be a necessary witness."
The big picture: With the plea deal at an "impasse," Biden now faces the the threat of a trial.
The plea deal included probation for two tax misdemeanors and a diversionary agreement on a felony for owning a weapon while using drugs.
The deal fell apart in a chaotic court hearing in July, with prosecutors and Biden's team disagreeing on whether it guaranteed the end of the DOJ's investigation.
Biden's legal team in a Sunday court filing said that the DOJ had reneged on the diversionary agreement for the gun charge.
Go deeper: Hunter Biden shuffles legal team after plea deal collapse
Go deeper