Hunter Biden lawyers demand DOJ honor part of plea deal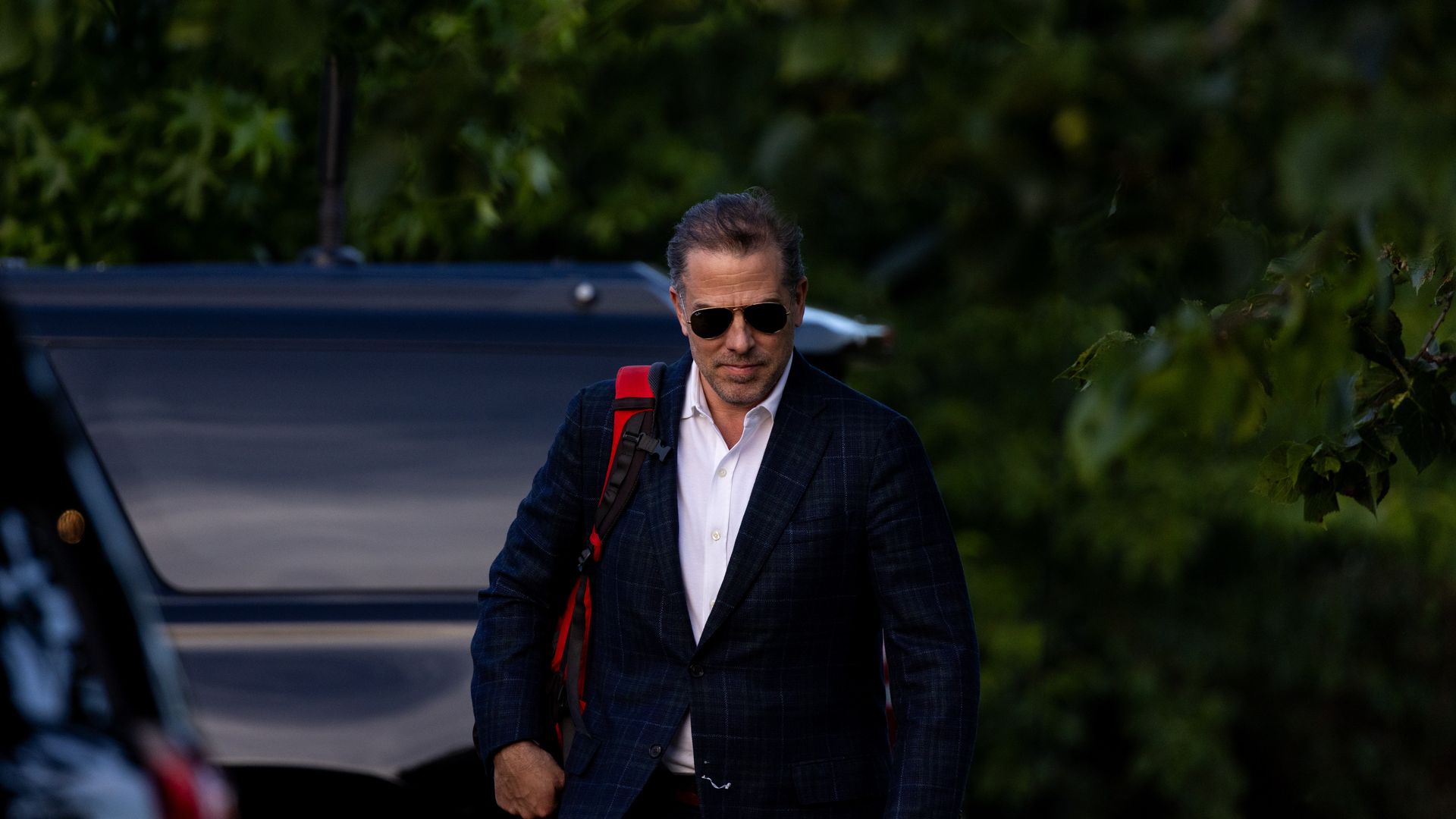 Lawyers for Hunter Biden in a Sunday court filing said that the Justice Department had reneged on part of the plea deal that would have allowed him to avoid prosecution on a gun charge.
The big picture: Newly appointed special counsel David Weiss said Friday that Hunter Biden's plea agreement had reached an impasse and was likely heading to trial.
Driving the news: Hunter Biden's attorneys wrote that the "parties have a valid and binding bilateral Diversion Agreement," referring to the deal on the gun charges.
A judge's approval typically isn't required for a diversionary agreement, but "some key terms of the two-part deal between the president's son and the prosecutors were contained in the diversion, rather than the guilty plea agreement," The Washington Post notes.
The plea deal hit a snag during a court hearing last month because the two parties couldn't agree on whether it guaranteed the end of the investigation.
The plea deal to avoid jail time included a guilty plea to two tax misdemeanors for failing to pay taxes and a diversionary agreement on a gun-related felony for owning a weapon while using drugs.
A spokesperson for the special counsel's office declined to comment on the filing.
Attorney General Merrick Garland last week elevated Weiss as special counsel to lead the investigation into Hunter Biden. Weiss had been overseeing the case since the Trump administration.
Go deeper: Republicans tear into Hunter Biden special counsel pick
Go deeper