Mayor says migrant crisis will cost NYC $12B without state, federal aid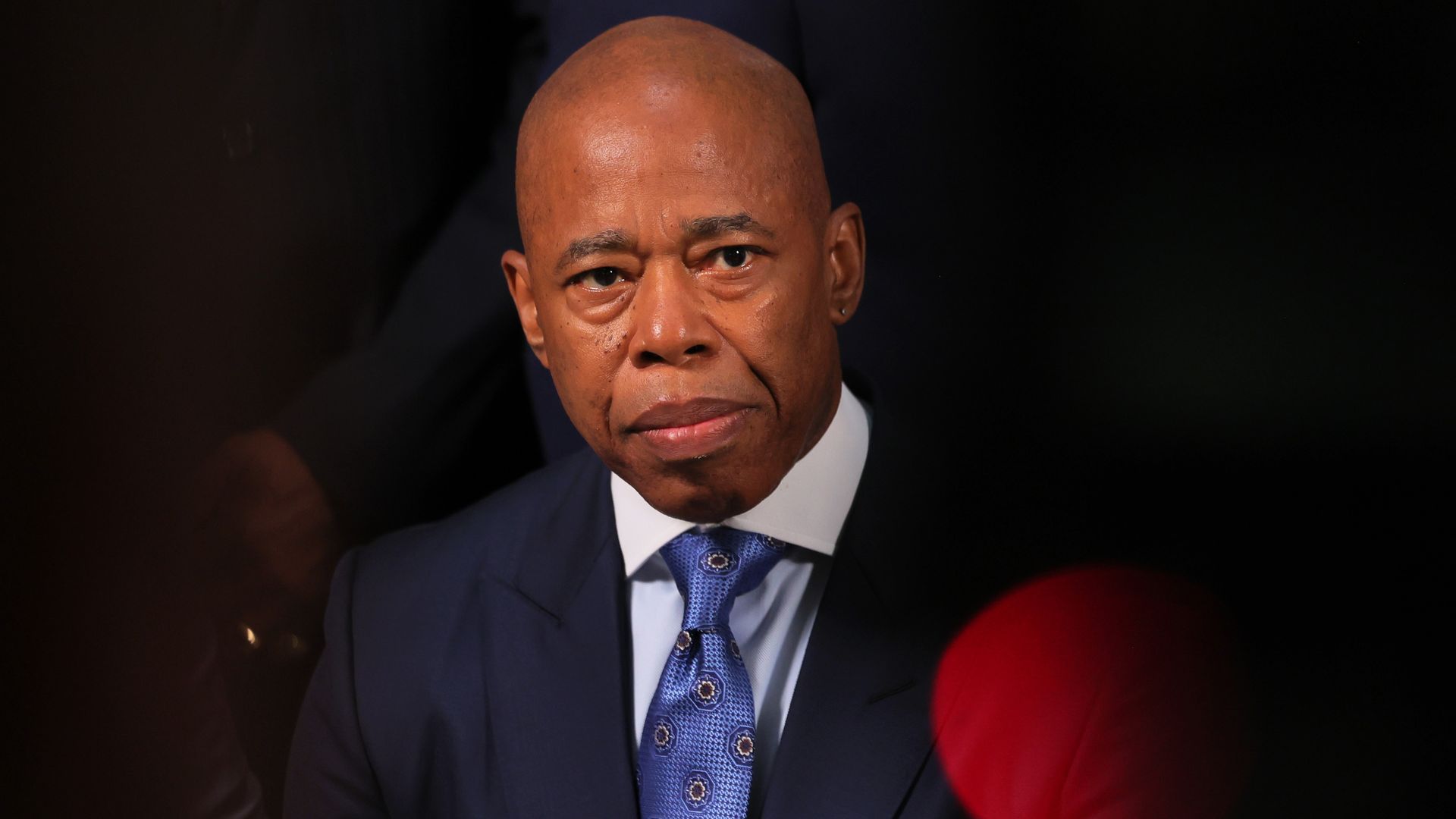 Mayor Eric Adams (D) urged the Biden administration on Wednesday to declare a state of emergency over the southern border to help officials respond to large numbers of asylum seekers arriving in New York City.
Thought bubble via Axios' Stef Kight: It's the latest cry for help from Democratic-run cities struggling to care for a surge in newly arrived asylum seekers who initially crossed the U.S.-Mexico border — putting even more political pressure on an administration that's struggled to get control of the border from day 1.
Driving the news: Adams said at a New York City Hall news conference Wednesday that NYC residents faced a potential $12 billion bill to pay for the asylum seekers over the next three fiscal years "without policy changes and further support" from state and federal governments.
"Over the last year, nearly 100,000 asylum seekers have arrived in our city looking for a new life. New York City has managed the problem largely by ourselves," Adams said in a statement.
"This is a national crisis that's begged for a national response since day one," he added. "Despite our tireless effort, we're running out of resources."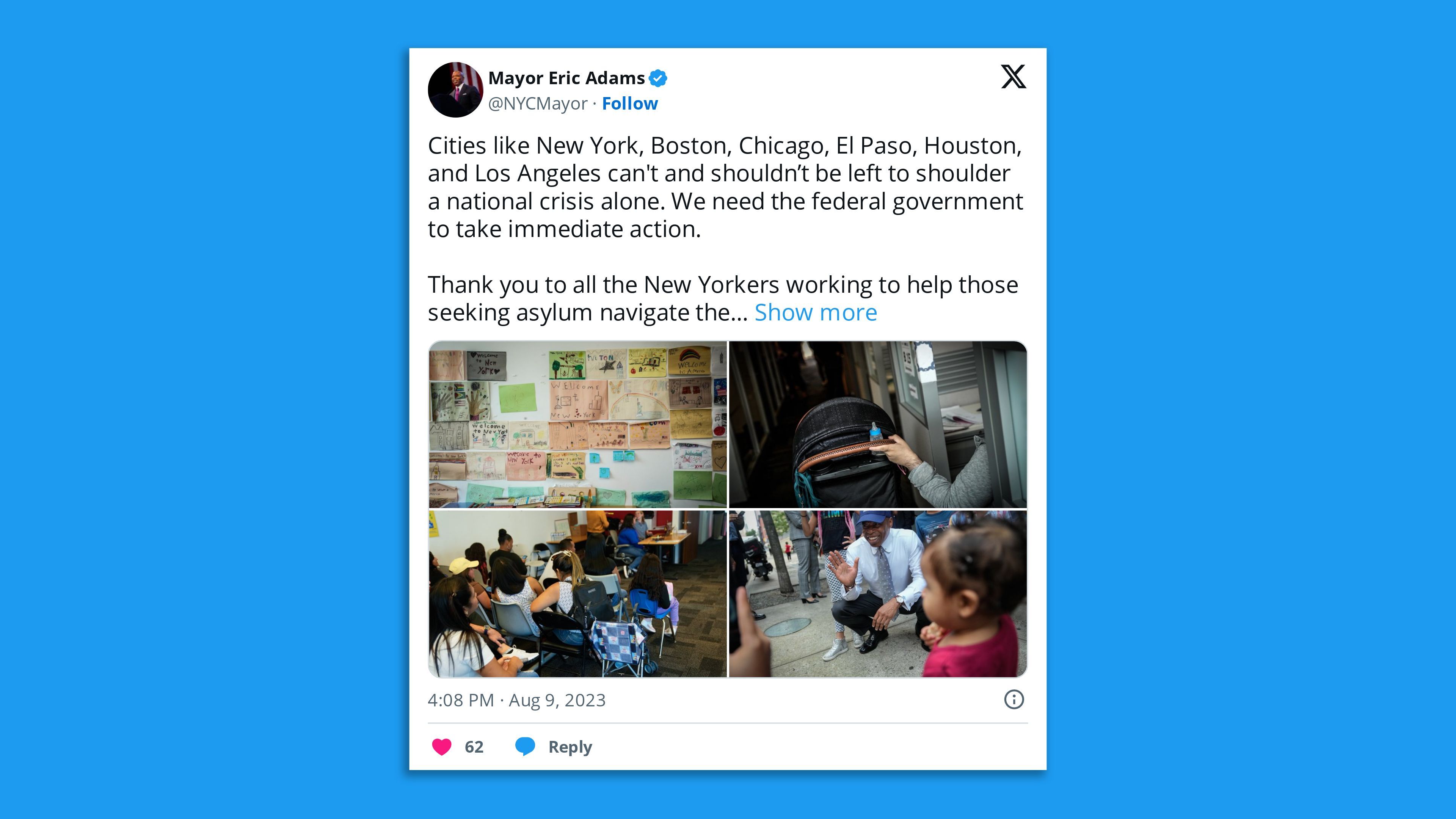 By the numbers: Adams said the city estimates spending $4.7 billion this year if it does not receive "proper support."
City figures show it spends $383 per night on each household and is now caring for 57,000 people, adding up to $9.8 million per day.
The big picture: Adams has for months criticized the Biden administration over the humanitarian crisis at the border and appealed for more help after Republican governors bussed thousands of migrants to Democratic-run cities like NYC, which guarantees services to migrants that many other cities do not.
For the record: In June, illegal border crossing numbers fell to the lowest level in over two years in June.
The White House did not immediately respond to Axios' request for comment.
Go deeper