To fix the labor shortage, economists point to women — and better child care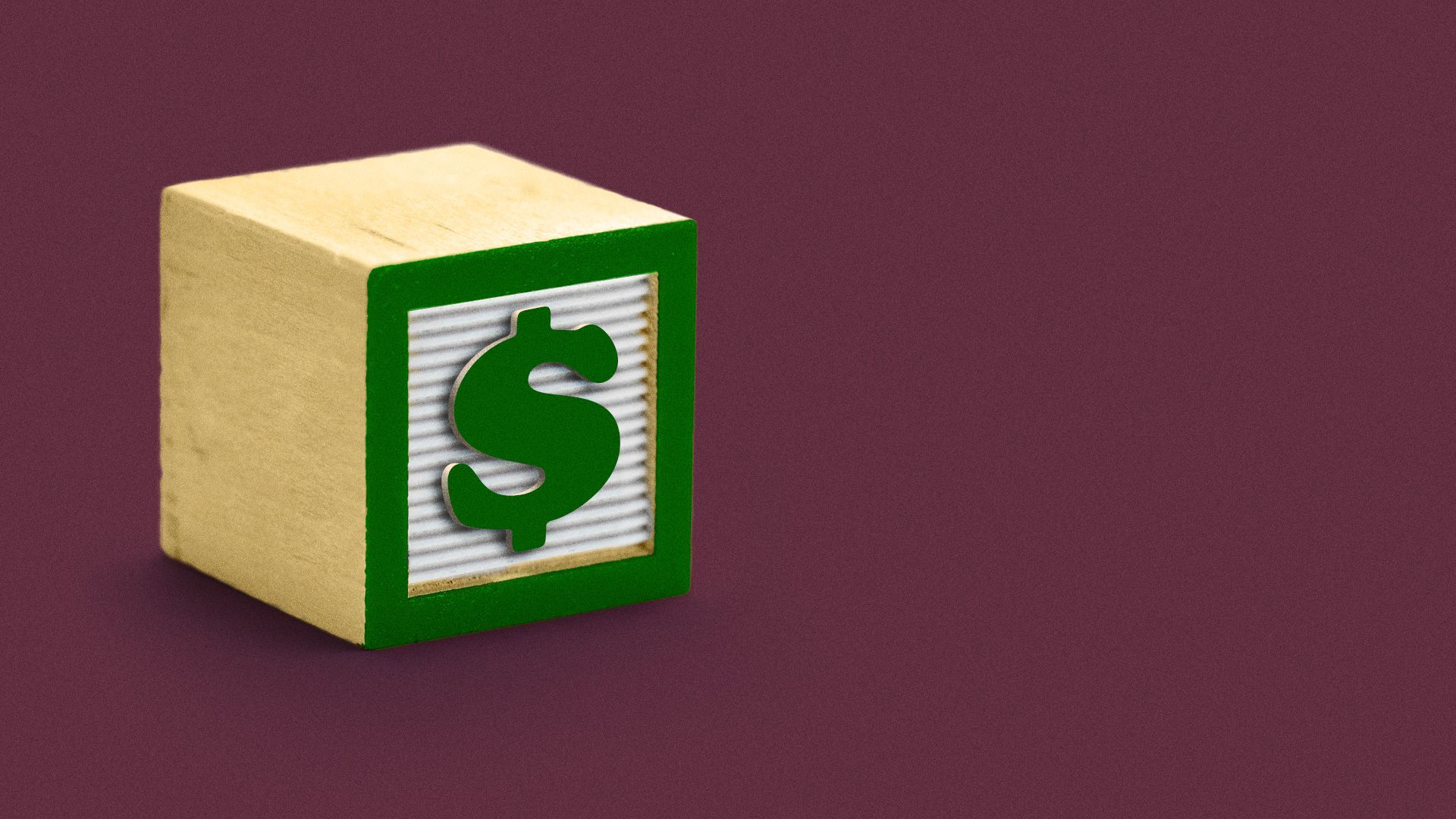 In a research note about Friday's jobs report, the chief economist at consulting firm RSM US did something surprising: Instead of talking about rate hikes or soft landings, he made the case for universal child care.
Why it matters: Child care for kids under the age of 5 is increasingly an issue for more mainstream economists who are concerned about the prospect of long-term labor shortages in the U.S.
The idea is that a good, affordable child care system — the U.S. has an unaffordable patchwork — would incentivize more mothers of young children to come off the sidelines and into the workforce.
"Universal child care is the most realistic way to help expand the labor force at a time when the economy needs workers the most," writes RSM's Joe Brusuelas in a research note titled "Where are we going to find the workers?"
Zoom in: The U.S. needs more workers, and there are more women sitting on the sidelines of the labor market than men.
Right now, close to 86% of working-age men are employed compared with 75% of women. That's a record for women, but it's also far below the rates for men — there's room to grow.
Substantial child care investments, like those proposed in the now defunct Build Back Better bill, could increase mothers' employment by 7 percentage points, with bigger jumps for low-income families, according to estimates in an NBER paper published last year.
What they're saying: The president of the San Francisco Fed, Mary Daly, brought up the issue of child care, unprompted, in a conversation with Axios reporters and editors.
When asked if more immigration was needed to meet the increasing demand for workers in the U.S., Daly said she's hearing less about that issue lately from employers — and more about child care.
"What I'm hearing right now, is 'We need more child care,'" she said. Her business contacts are telling her they know of potential employees who want to work, but either can't afford child care or "there simply is no child care."
Daly says she is hearing this across party lines and in different areas of her district. "It's surprising how pervasive that issue is."
Reality check: Even as child care gains resonance in economic and business circles, it's losing ground in the political arena.
Child care funding put in place during the pandemic is set to run out next month, and advocates warn that once we hit that "child care cliff," some centers will either have to raise prices, cut staff or even shut their doors.
Employment in the sector still hasn't recovered from 2020, partly because wage growth in the under-resourced industry hasn't kept pace with other low-wage employers.
Our thought bubble: The last time the U.S. really did anything close to universal child care was during World War II when the need for women to work in the wartime economy was dire. It's possible that's the kind of urgency needed to move the needle again.
Go deeper