Biden administration takes another shot at affordable childcare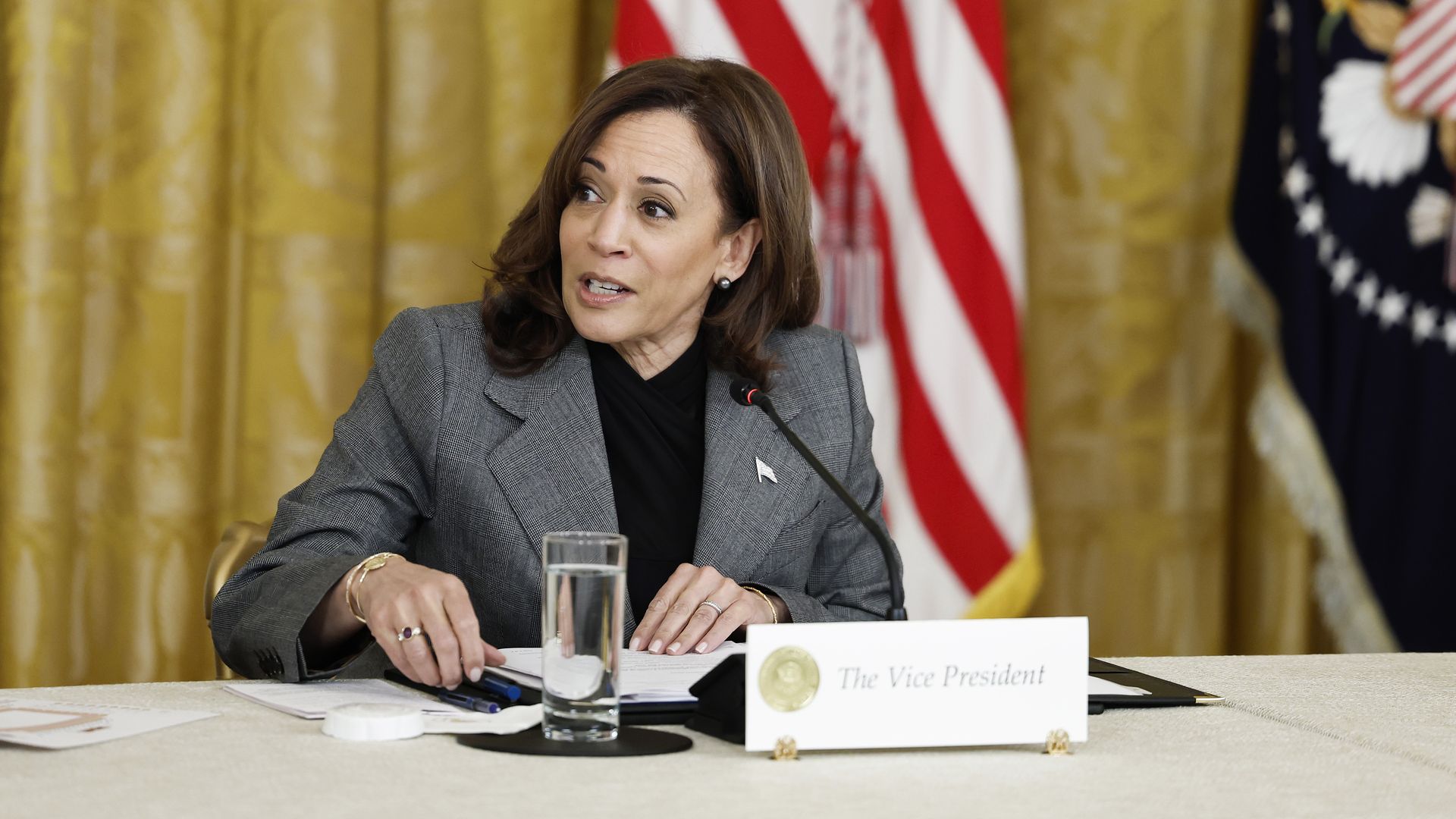 The White House on Tuesday announced a proposal that would cap the copays of families participating in a federal childcare program — a step toward achieving one of President Biden's key goals that has largely eluded him so far.
Why it matters: Millions of Americans struggle to find and pay for child care, and the problem is likely to get worse when pandemic-era federal funding drops off this fall.
Driving the news: The administration announced a regulatory proposal that aims to strengthen the Child Care & Development Block Grant program, which helps low-income working families afford child care.
Specifically, the measure would cap copays at 7 percent of a family's income and encourage states to waive them entirely for families at or below 150 percent of the federal poverty level. It would help nearly 80,000 families pay less for child care, according to the administration.
It would also modify the payment process for childcare providers — an attempt to improve their financial stability and encourage states to remove barriers to access through measures like allowing online enrollment applications.
The White House is hoping to finalize the rule in the spring of next year, a senior administration official said.
What they're saying: "Unfortunately, childcare, again, remains too expensive for too many families in our nation," Vice President Kamala Harris told reporters.
"No family should have to choose between high-quality care for their child or to give up their career or put food on the table."
The big picture: The announcement follows an executive order signed by Biden earlier this year that directs federal agencies to find ways to make child care and long-term care for seniors more affordable and accessible.
Although the president has called for hundreds of billions of dollars in additional funding for child care and universal preschool, Congress has declined to deliver this kind of new funding, even when Democrats controlled both chambers.
Although Democrats' American Rescue Plan contained billions in additional funding to stabilize the childcare industry, that funding is scheduled to expire this fall, and millions of children are predicted to lose care.
Go deeper