Pence could be star witness in Trump's Jan. 6 trial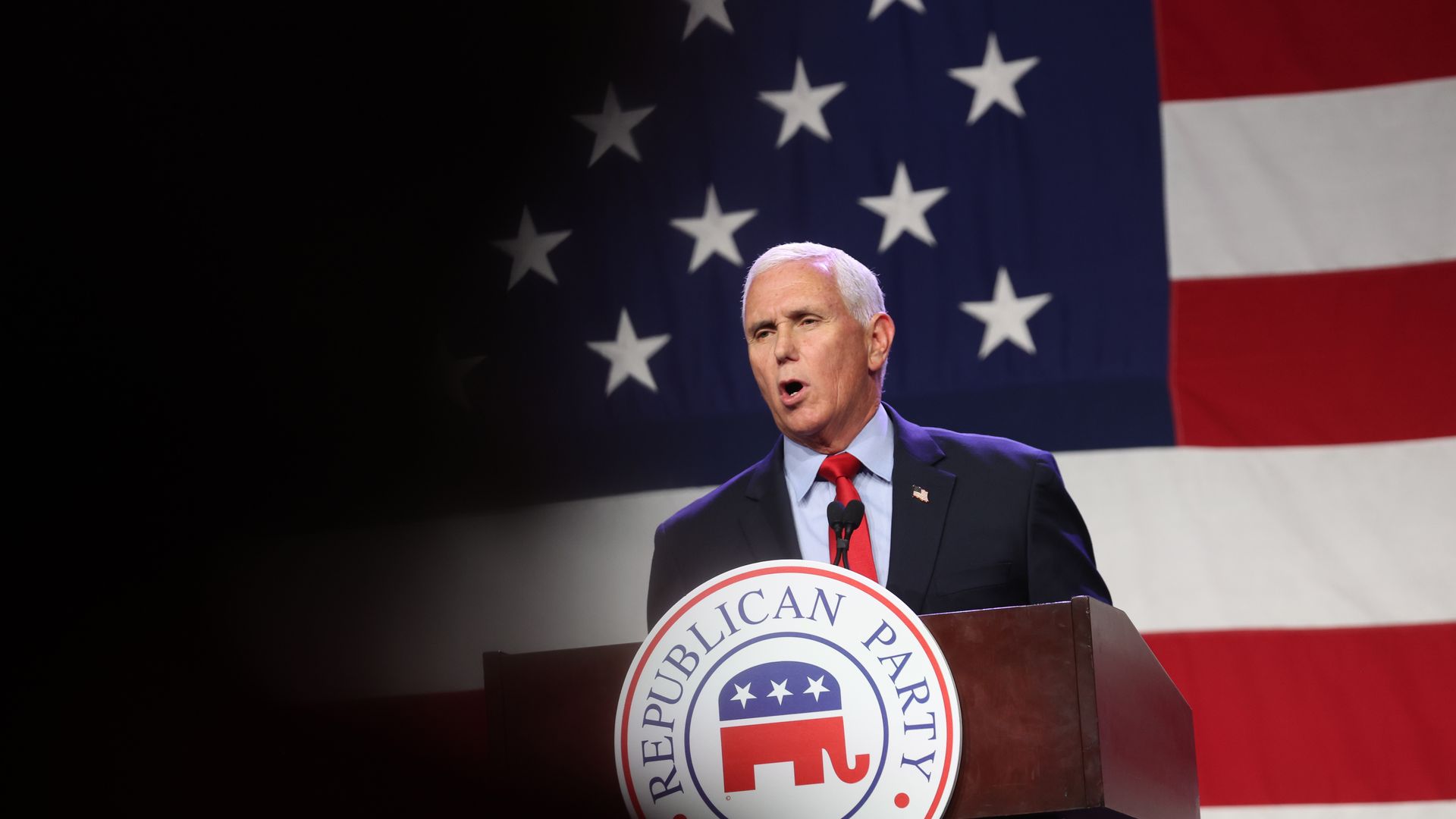 One of the many Shakespearean elements to the Trump prosecution is the role of former Vice President Mike Pence, who declined to testify before the House Jan. 6 committee and unsuccessfully fought a grand jury subpoena — but plays a huge role in this week's indictment of his former boss.
Why it matters: Pence's presidential campaign is struggling. But he's likely to be in the spotlight for a whole other reason if the special counsel's case against former President Trump goes to trial.
Between the lines: When a transcript of Pence's grand jury testimony was released last month, the N.Y. Times reports, "it featured 18 consecutive pages that were blacked out, fueling intense speculation about what evidence he might have provided against his former boss."
"The answer came on Tuesday in the 45-page indictment from the special counsel, Jack Smith, with Mr. Pence involved in some of the most vivid scenes."
Zoom in: The indictment says Trump ("the Defendant") called Pence on New Year's Day, 2021, "and berated him because he had learned that the Vice President had opposed a lawsuit seeking a judicial decision that ... the Vice President had the authority to reject or return votes to the states under the Constitution."
"[T]he Defendant told the Vice President, 'You're too honest.'"
Details: Notes that Pence kept about his conversations with Trump in the days before the Jan. 6 attack on the Capitol help inform Tuesday's 45-page indictment, AP reports.
"You know I don't think I have the authority to change the outcome," Pence told Trump in one call, per the indictment.
Of note: Pence has stepped up his criticism of Trump since the latest indictment was unsealed, telling reporters Wednesday that Trump and "his gaggle of crackpot lawyers" asked him to "literally reject votes" on Jan. 6.
Go deeper: Pence, key Jan. 6 witness, takes aim at Trump over indictment
Go deeper