Amazon wants Alexa to bring AI into the home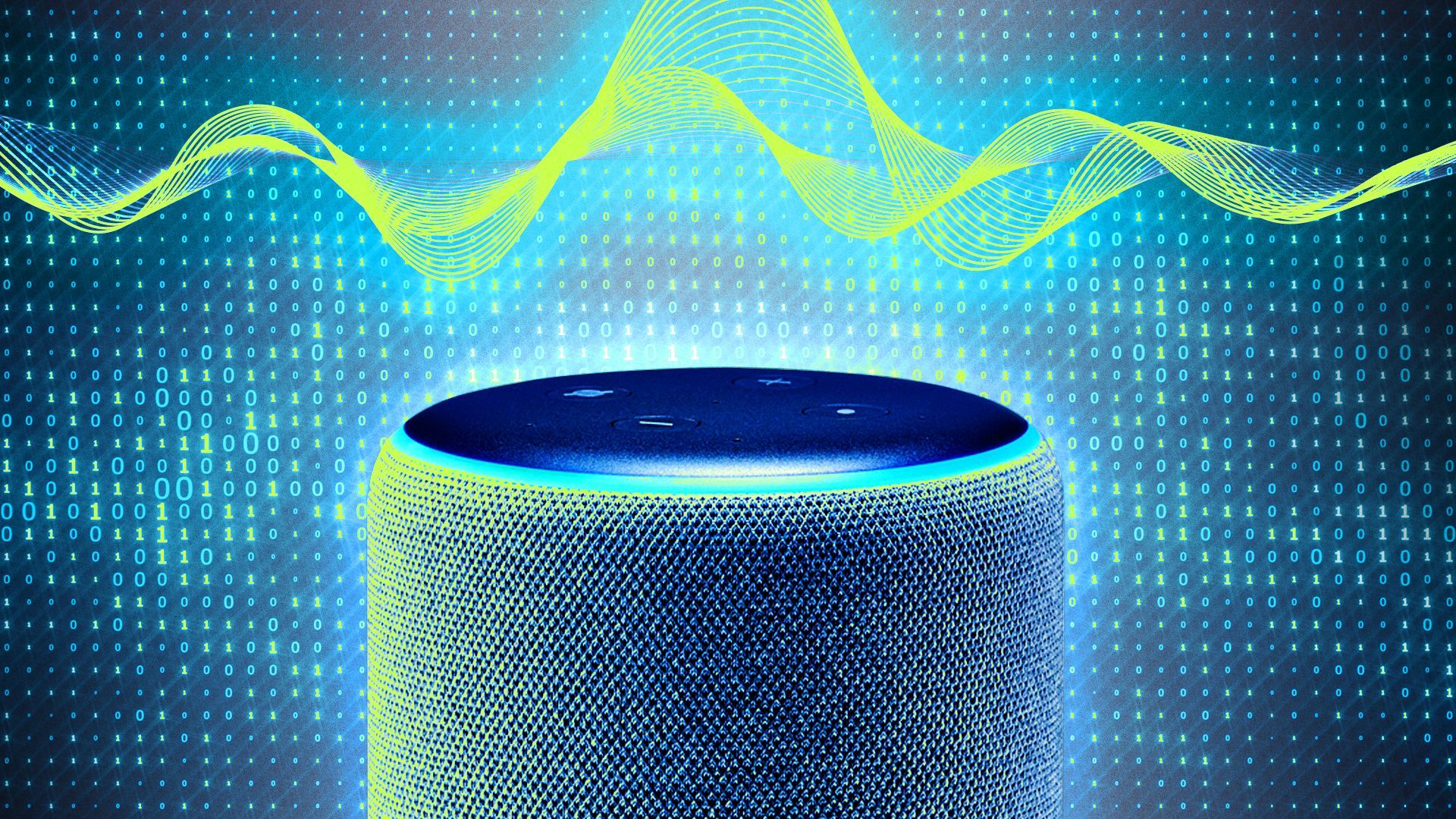 Amazon expects generative AI to jolt its middle-aged Alexa voice assistant to new life.
Why it matters: The giant online seller sees the AI boom as a chance to dust off the more than half a billion devices that have Alexa built in and give them fresh relevance as delivery channels for the equivalent of a voice-enabled ChatGPT — and more.
Driving the news: Amazon has pitched its web services as an ideal place to host and run generative AI applications, but has been relatively quiet about offering services directly to consumers. That's about to change, Axios has learned.
The first visible signs of this effort are expected to turn up when Amazon announces new devices at a Sept. 20 event at its HQ2 offices in Arlington, Virginia. However, more complete integrations will take until next year and beyond.
"Generative AI is something we've been working on for a while, and it has huge potential — especially in the home," Amazon senior vice president of devices and services Dave Limp told Axios. "The opportunity to bring generative AI to customers at that scale is incredibly exciting. But we also know we need to hold a high bar as we build new features and experiences."
Between the lines: Amazon sees Alexa's presence in the home — and its existing ties to a range of other devices — as a key advantage over rivals, who are mainly focused on apps for computers and phones.
Many of Amazon's devices have additional sensors, such as cameras and microphones, that can add context to generative AI queries.
Alexa also supports a range of other hardware, including the Eero home network and Ring security systems Amazon sells, as well as a broad range of smart devices made by others.
These devices open the door for generative AI queries that not only answer questions, but take action.
You could imagine, say, being able to tell a voice assistant: "I'm going on vacation for a week. Please set my devices to make sure the house is safe and we aren't using more electricity than necessary."
Amazon's goal is to transform Alexa into an assistant that is more conversational and less transactional in nature.
Yes, but: This potential advantage is also a challenge when it comes to security and privacy. Amazon needs to be sure that generative AI systems — known to "hallucinate" by making things up — don't start opening doors, starting cars or ordering products when they shouldn't.
There are other technical hurdles. Answering queries with generative AI, for example, takes more time and computing resources than simpler responses. Amazon is keen to make sure the lag isn't too noticeable.
Summoning Alexa in the early days of the Echo product line was a sluggish affair. Amazon has worked to reduce this "latency" and isn't keen to repeat it.
Flashback: If this sounds a bit like history repeating itself, it is. Amazon shifted its hardware focus to the home after largely missing out on the smartphone revolution with its lone hardware attempt — the Fire Phone — turning out to be an epic failure.
The big picture: Amazon's AWS has been active on the generative AI front, looking to host a wide range of uses. Amazon CEO Andy Jassy has indicated a broader interest in adopting the technology more widely, but has been short on specifics.
Editor's note: This story has been corrected to say that Dave Limp is Amazon's senior vice president of devices and services, not Alexa and devices.
Go deeper