Meta releases latest AI model for commercial use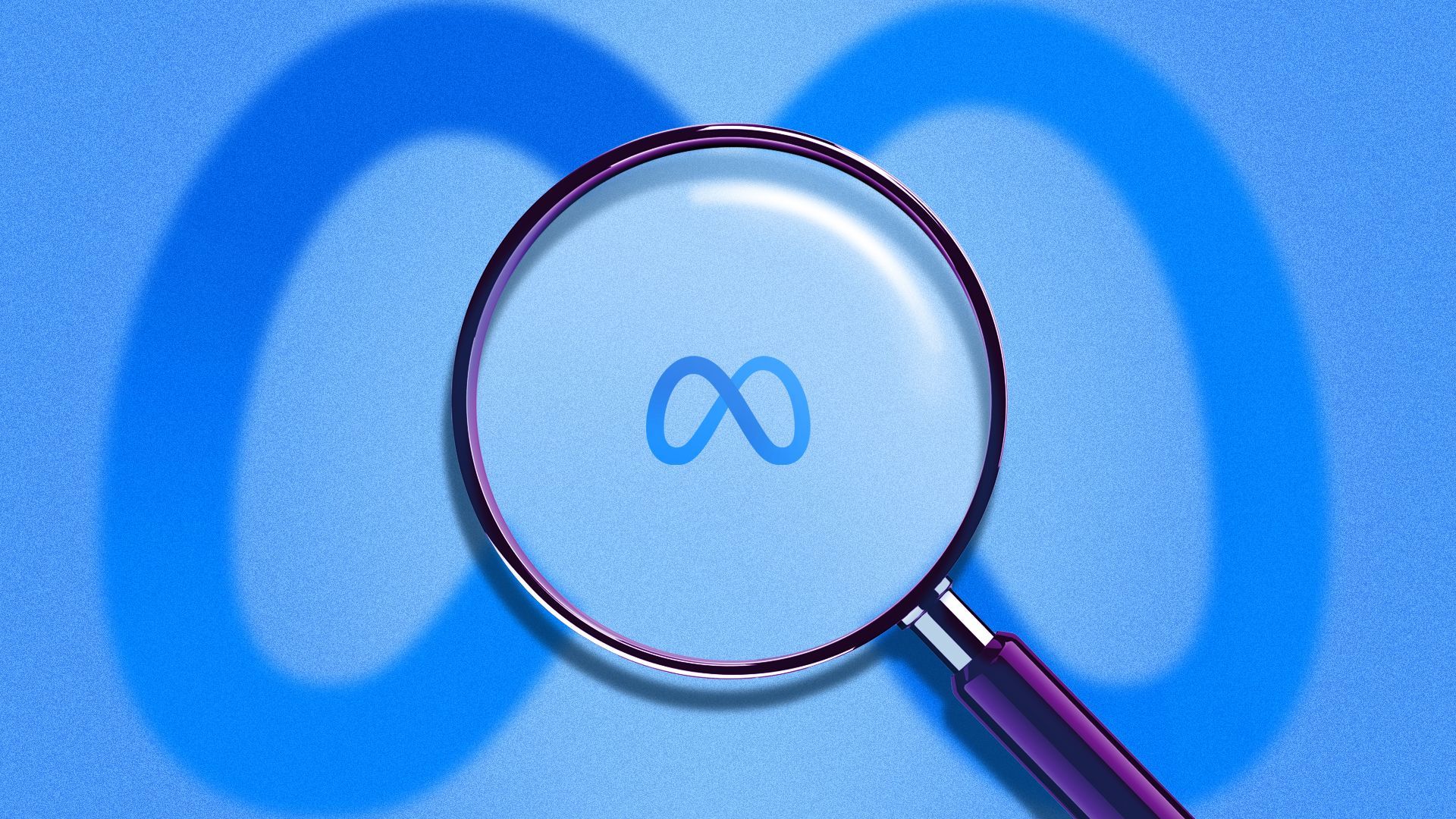 Facebook on Tuesday said it is making Llama 2, its large language model for generative AI, available freely for commercial use.
Why it matters: Making the code easily available under a customized partial open source license could help Meta woo developers and offer a ready alternative to OpenAI and others — but Facebook, like the rest of the world, will have to deal with all the content these programs churn out.
Details: Meta won't charge directly for using Llama 2, but it will also sell the program as a paid hosted service by various cloud computing companies.
Both "preferred" provider Microsoft and Amazon offered versions of the new language model at launch, with other partners to follow.
What they're saying: "We believe an open approach is the right one for the development of today's AI models, especially those in the generative space where the technology is rapidly advancing," Meta said in a statement. "By making AI models available openly, they can benefit everyone — not just a handful of big companies."
Yes, but: Meta is a big company, too, and believes it can benefit from the advances made by more people putting Llama to work. The former Apple executive who leads Meta's Llama effort says he expects a wide range of uses and is excited to see people use the technology in ways it hasn't even imagined.
"Large language models re just amazing at generating text and text is everywhere," Meta VP of generative AI Ahmad Al-Dahle told Axios.
Between the lines: While Meta is making the code freely available, it does have an acceptable use policy guiding how it can be used commercially.
The policy limits, for example using Llama 2 for illegal purposes or to harass, mislead or defraud people.
Meta also says it had internal and external testers "red team" the model with adversarial prompts to develop and tune its models.
Flashback: Meta released the first version in February for research use and says it got more than 100,000 such requests.
Editor's note: This story has been corrected to note that both Microsoft and Amazon made Llama 2 available at its launch, not just Microsoft.
Go deeper