Amazon CEO: "We're democratizing" generative AI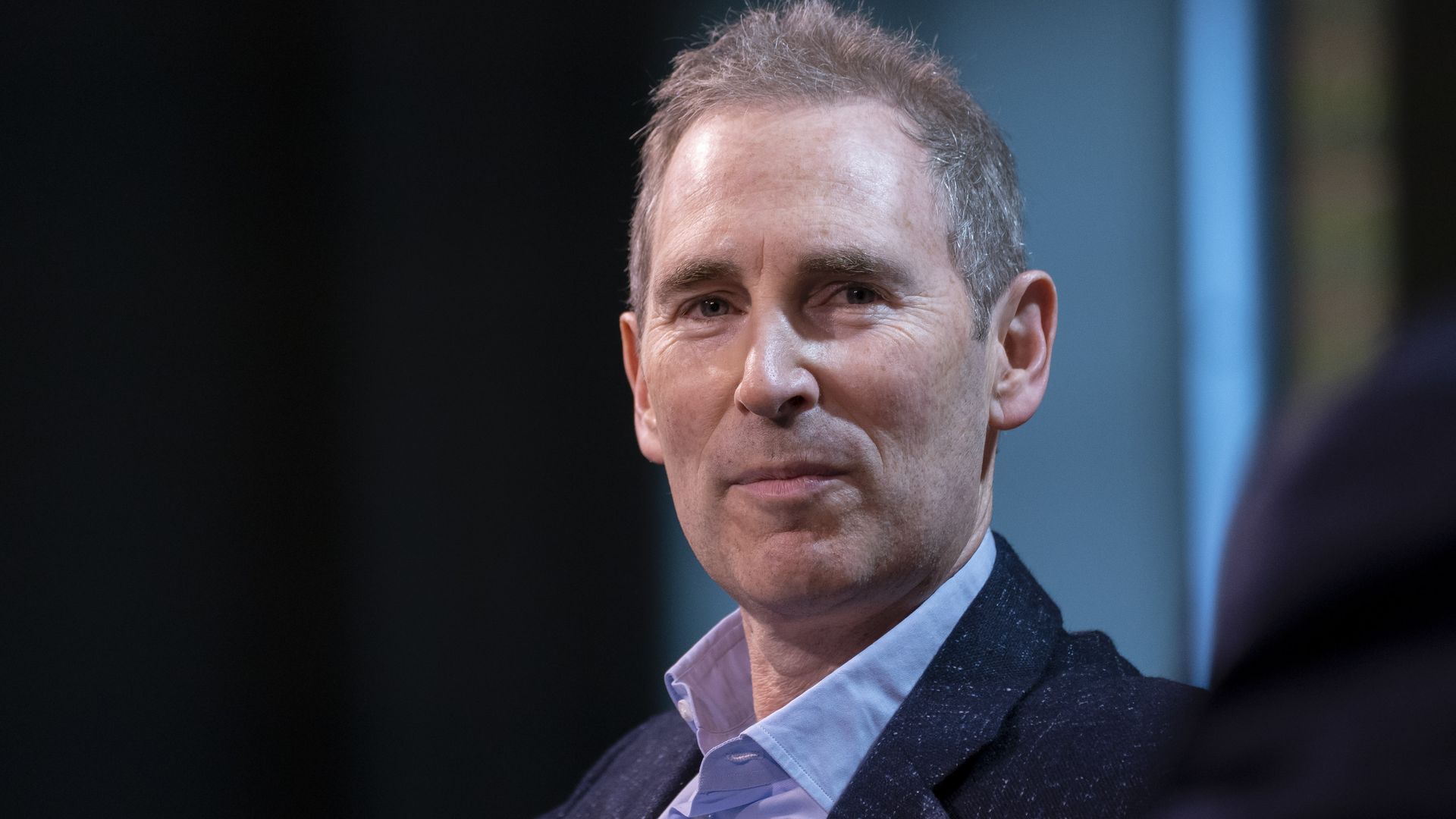 Amazon's "best days" are ahead despite "turbulent times," CEO Andy Jassy wrote in his second annual shareholder letter.
Driving the news: Large language models, and Generative AI projects specifically, are going to be "transformative" for the company, he said.
The two areas are "core to setting Amazon up to invent in every area of our business for many decades to come and where we're investing heavily," Jassy wrote.
"Let's just say that LLMs and Generative AI are going to be a big deal for customers, our shareholders, and Amazon," he concluded, without further detail because he "could write an entire letter" on why.
Separately, Amazon Web Services this morning also announced new generative AI tools aimed at boosting usage.
Zoom out: Amazon is in a state of transition, like many other companies inside and outside of its peer groups that benefitted from pandemic trends quickly in outsized ways and are now seeing those conditions evaporate with nearly equal speed.
Amazon Web Services, its profit engine, for example, grew 29% in 2022 but "faces short-term headwinds right now as companies are being more cautious in spending," Jassy notes, reiterating what other executives have said in the past.
And because the company doubled its 25-year fulfillment center footprint in two years, when the consumer side of its business grew by 77% in annual revenue between 2019 and 2022, there's been "a lot of optimization needed" to bring costs down.
Simultaneously, Jassy's foot is still on the gas for continued bets on healthcare and satellite internet, which he says could pay off in the same way that AWS has.
The big picture: Amazon's stock has fallen by nearly 40% over the past 12 months as investors reevaluate its growth strategy.
Our thought bubble: This year's letter was short on operating principles and thought leadership — "You Need Blind Faith, But No False Hope" and "Brace Yourself for Failure" were cited last year — and long on exposition of why several of the company's biggest units are doing what they're doing.
Published ahead of the upcoming earnings season, the letter seems like a cheat sheet of what will likely be Amazon and Jassy's major talking points as he heads toward the start of his third year at the helm.
Notably, Jassy addresses the company's upcoming 3-day minimum in-office policy for corporate workers directly: "we don't think [working from home] is the best long-term approach."
Go deeper:
Go deeper