Amazon CEO: We're working "really hard" to cut costs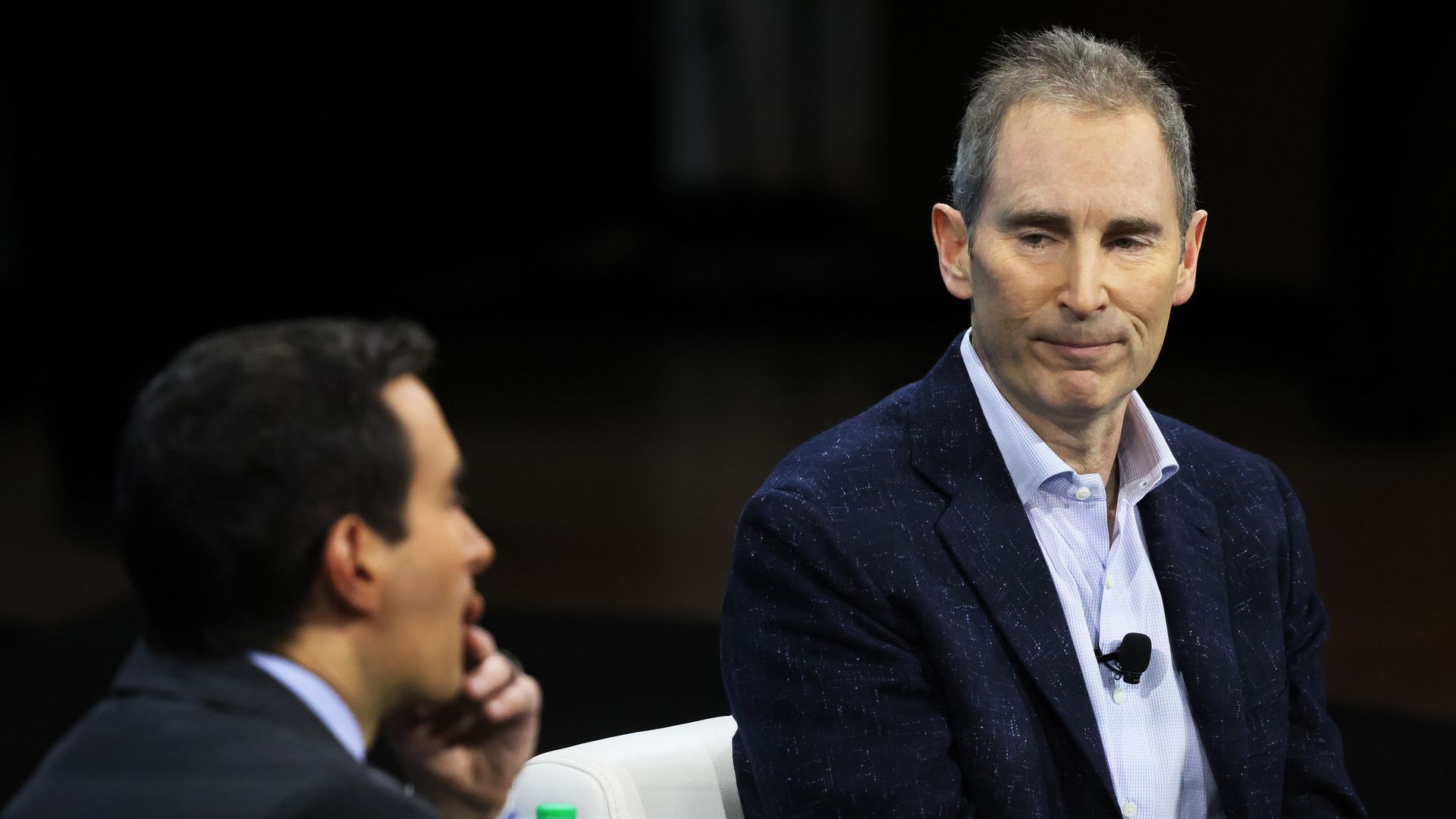 Amazon's reset isn't over.
State of play: The tech and logistics giant will stay on the cost-cutting course it started last year as the anomalous and massively beneficial economic conditions for its business created by the pandemic dissipate.
Driving the news: "We're working really hard to streamline our costs and trying to do so at the same time that we don't give up on ... long-term strategic investments," CEO Andy Jassy said on a call with analysts on Thursday evening.
Prior to his comments, Amazon released financial results for its Q4 2022 period showing a continued slowdown in its main e-commerce and cloud businesses, as well as the cost of its massive layoffs and investment in Rivian.
By the numbers: The company ended the year with 1.54 million workers, 4% fewer than at the end of 2021.
The more than 18,000 people impacted by job cuts have already been notified, and while not all have left, the company booked the cost of the adjustments — severance charges of $640 million — in the fourth quarter because that's when the decision was made.
The big picture: Last year was the first full calendar year of Amazon under Jassy, who led the company to close physical bookstores, slow warehouse openings and cut its Amazon Care telehealth unit.
"We took a fulfillment center footprint that we built over 25 years and doubled it in just a couple of years ... At the same time we built out a transportation network for last mile, roughly the size of UPS, in a couple of years ... so there's a lot to figure out how to optimize," he said.
"We're pleased with the progress we've made in Q4 ... but that work will extend into '23."
Yes, but: Cost cutting won't solve Amazon's growth problem.
Year-over-year online store revenue growth fell to 2% in Q4 from 13% in Q3, as consumers looked for deals before buying.
Revenue growth for Amazon Web Services, its profit engine and cloud business, slowed to 20% from 28% across the same time comparison as companies grew more conservative over last year.
For context, in Q2 of 2021, the last quarter of Amazon under Jeff Bezos, yearly revenue growth for online stores was 13%, and for AWS, it was 37%.
What to watch: Jassy called out Amazon's bets on streaming media and its low-earth orbit satellite program, Kuiper, among its bullish investments.
"It only takes one or two of them to become the fourth pillar for Amazon."
As for the immediate future, the company is "cautiously optimistic" about consumer spending, CFO Brian Olsavsky told reporters on a separate call.
Go deeper
Go deeper