Inside the inner workings of Amazon Prime Day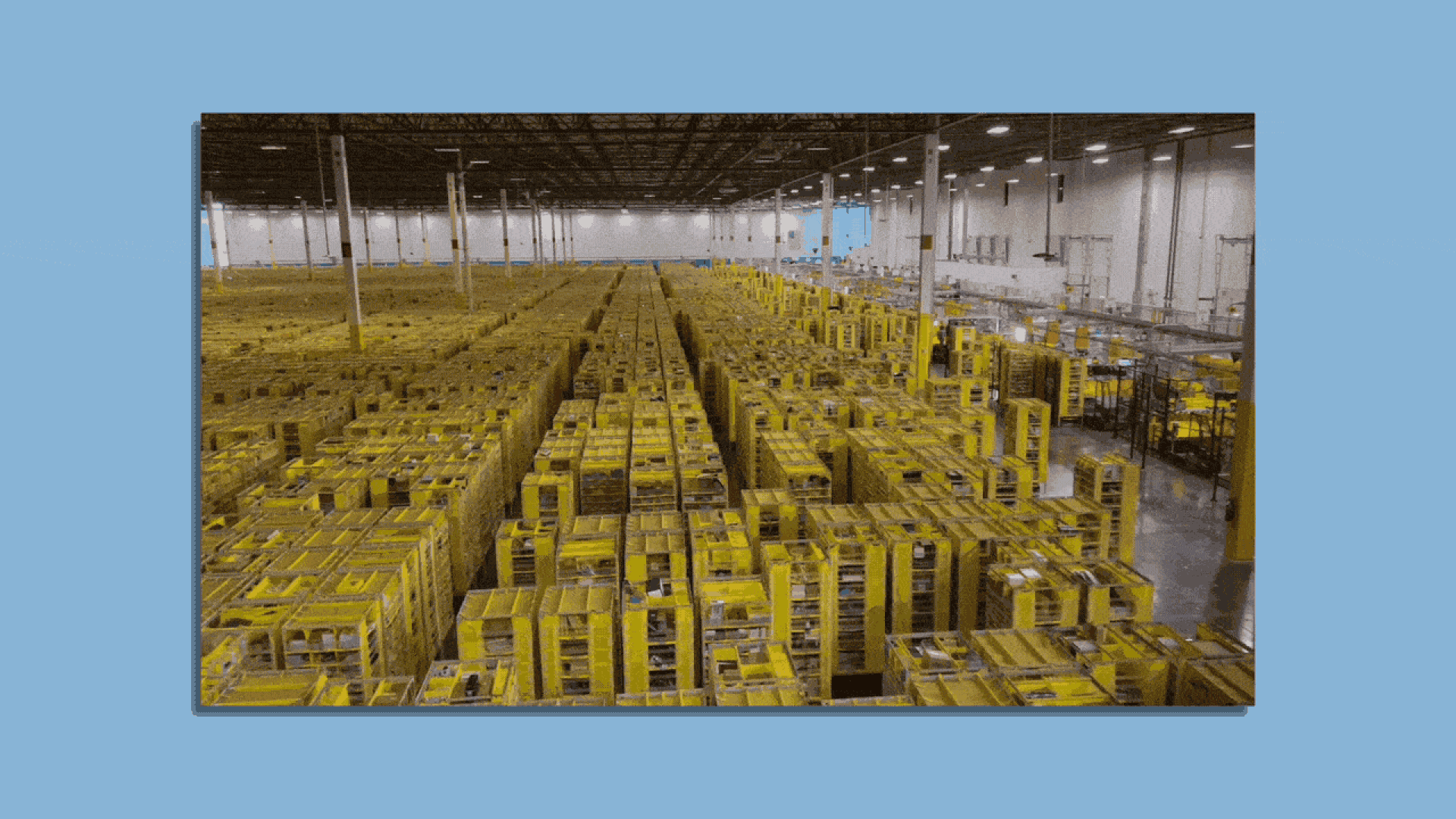 Ahead of Amazon Prime Day this year, I recently visited an Amazon fulfillment center in Carteret, New Jersey, which handles 3.5 million packages a week.
My main takeaway: The ease with which we buy our things online masks the labor and logistics required to fulfill those orders.
State of play: The facility will see nearly 1,000 workers staffed during one of Amazon's busiest periods of the year, according to John Thompson, general manager of the site.
Typically, there are about 800 workers a week who work alongside machines that transport packages inside a warehouse that's 1.3 million square feet (more than 20 football fields).
Threat level: Consumers can be more fickle than ever when it comes to where they shop.
Retailers — legacy brick and mortar as well as online direct-to-consumer — stepped up their logistics during the pandemic to satisfy record consumer demand for goods.
This new reality makes it even more crucial for Amazon's industry-leading supply chain operations to hold up during its annual sales event.
What to watch: Amazon Prime Day (which is really 48 hours) will take place next week Tuesday and Wednesday on July 12 and 13.
Walmart won't hold a competing campaign, but Best Buy, Target and Macy's are among retailers that will.
Go further... Walmart bulks up automation to compete against Amazon
Go deeper