Extreme heat indices above 105°F to hit 80 million people in U.S.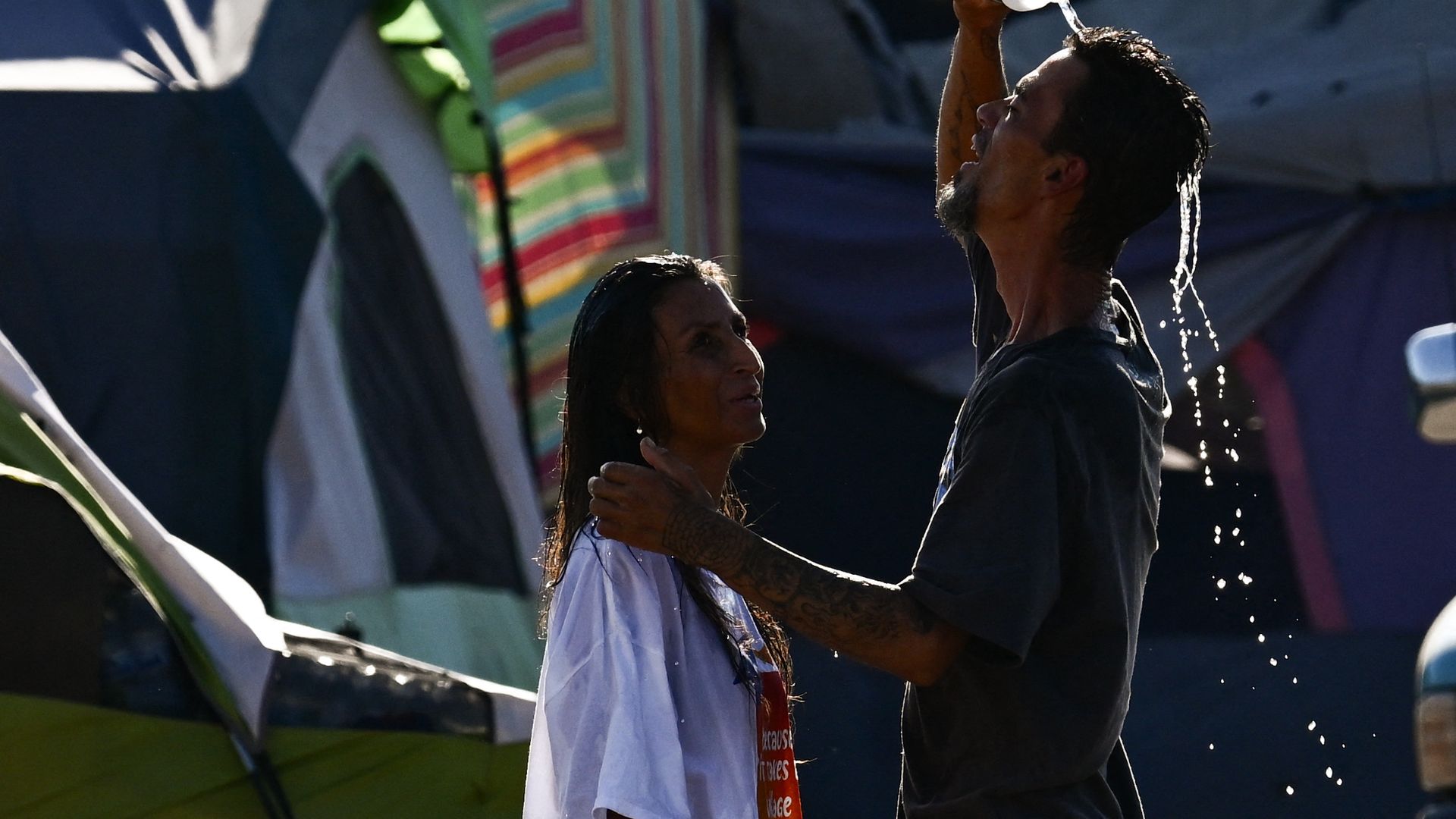 Over 20% of the U.S.' population — 80 million people — are expected to face an air temperature or heat index above 105° Fahrenheit this weekend as a record-breaking heat wave persists over most of the South, the National Weather Service (NWS) warns.
Why it matters: The extreme temperatures, which have been exacerbated by human-caused climate change, will come after several days of excessive heat and will be an immediate risk to public health.
Threat level: Heat index is what the temperature feels like to the human body when relative humidity is combined with the air temperature, and indices 103°F or above can lead to dangerous heat disorders.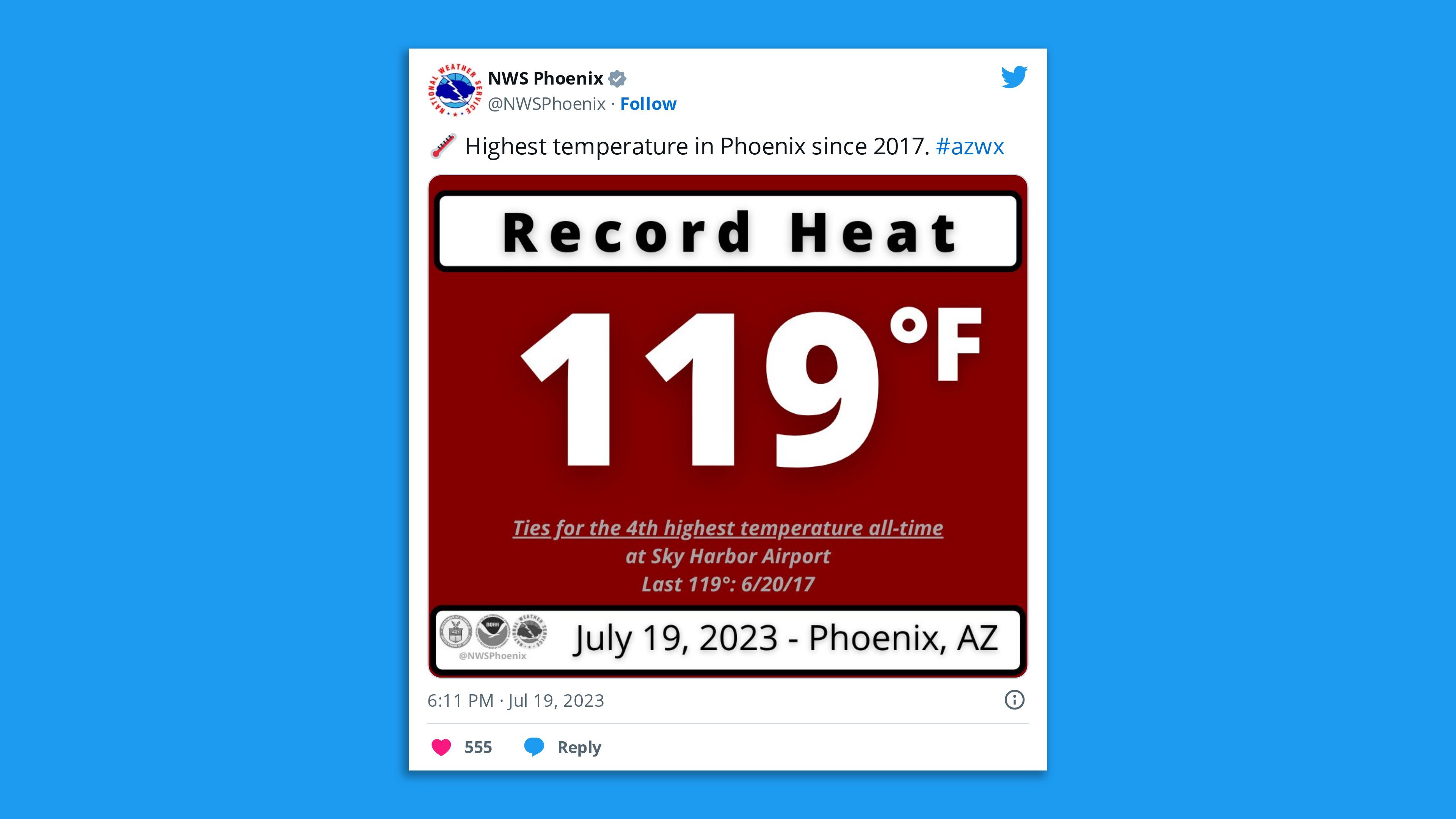 State of play: About 115 million people in over a dozen states from California to Florida were under heat alerts on Thursday morning.
Meanwhile, Austin saw its 10th straight day of temperatures at or above 105°F for the first time in recorded history.
What's next: The threatening heat is forecast to continue over the Southwest through "at least" July 28 and may expand into other parts of the country, while the Midwest is expected to experience excessive temperatures starting next week, the NWS said.
The big picture: The effect of human-caused climate change and global warming, which are making heat events more likely and more severe, are colliding this year with an El Niño weather pattern.
More from Axios:
Editor's note: This article has been updated to include details of heat alerts, Phoenix's new historic temperatures and with further context on heat indices.
Go deeper