Nights are warming faster than days in the U.S.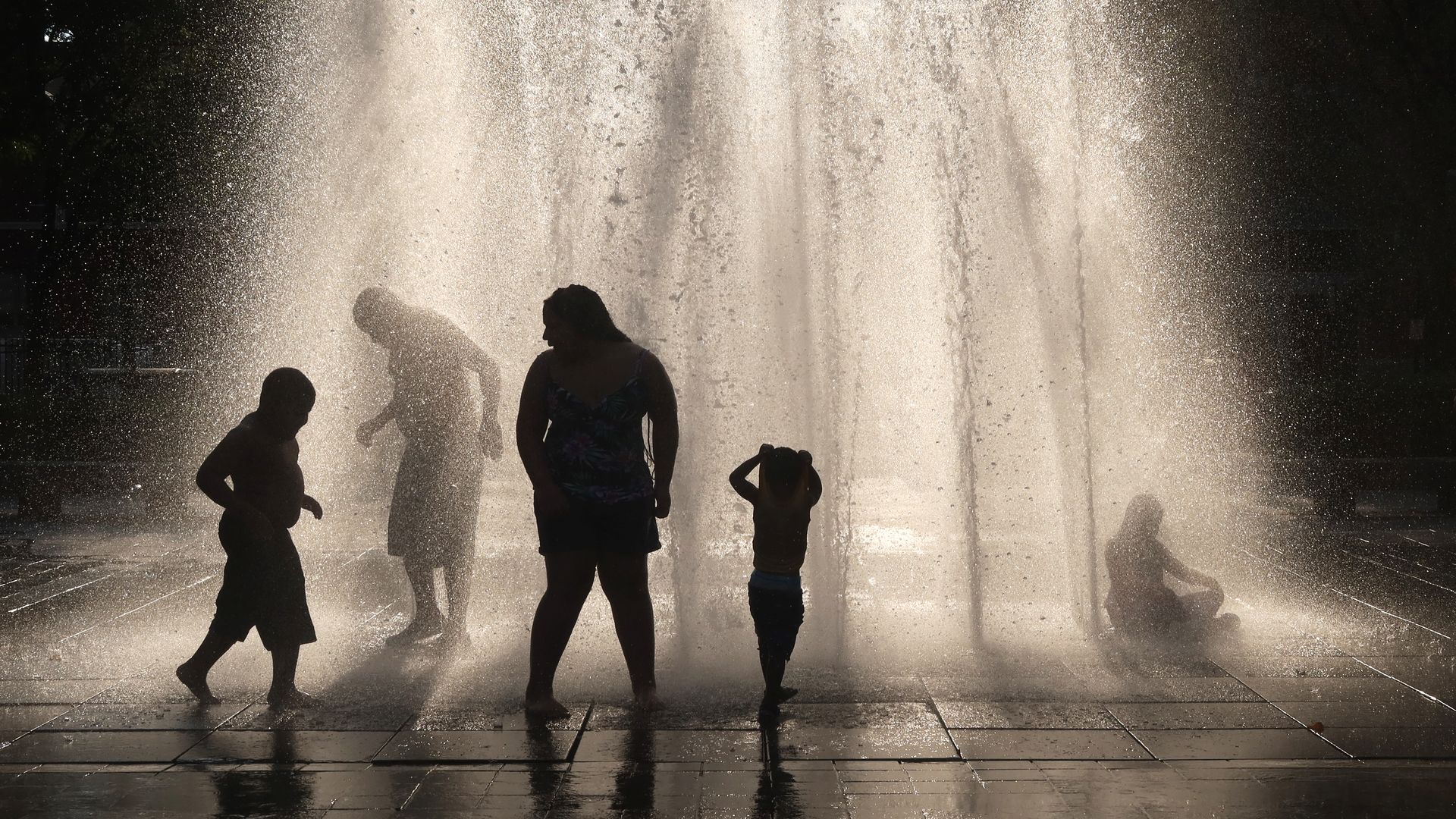 Nights on average are heating up faster than days in most parts of the United States — a trend caused by climate change, according to the 2018 National Climate Assessment Report, newly cited by the New York Times.
Why it matters: Last month was the hottest June on record for the U.S., and more than 1,500 areas of the country logged new record-high overnight temperatures toward the end of the month.
Abnormally high nighttime temperatures can increase the risk of heat-related hospitalizations and deaths because prolonged stretches of hot weather prevent people from cooling off from the day's heat.
They can also worsen wildfire conditions because fires typically die down overnight when temperatures dip, the air cools and humidity increases.
What they're saying: "[I]t's really important that people have an opportunity to bring their core body temperature down," Kristie Ebi, an environmental health scientist at the University of Washington, told the Times.
"When it's really hot at night, you don't have that relief and it puts more physiological strain on your body," Ebi added.
How it works: Meteorologists and other scientists believe nights are heating up as temperatures rise throughout the day and the air is able to hold more moisture.
They theorize that the increased moisture in the air traps heat close to the ground's surface, producing warmth that can persist throughout the night.
Go deeper: Pacific Northwest heat wave "virtually impossible" without climate change
Go deeper