Biden plans to pick "flying taxi" exec Mike Whitaker to lead FAA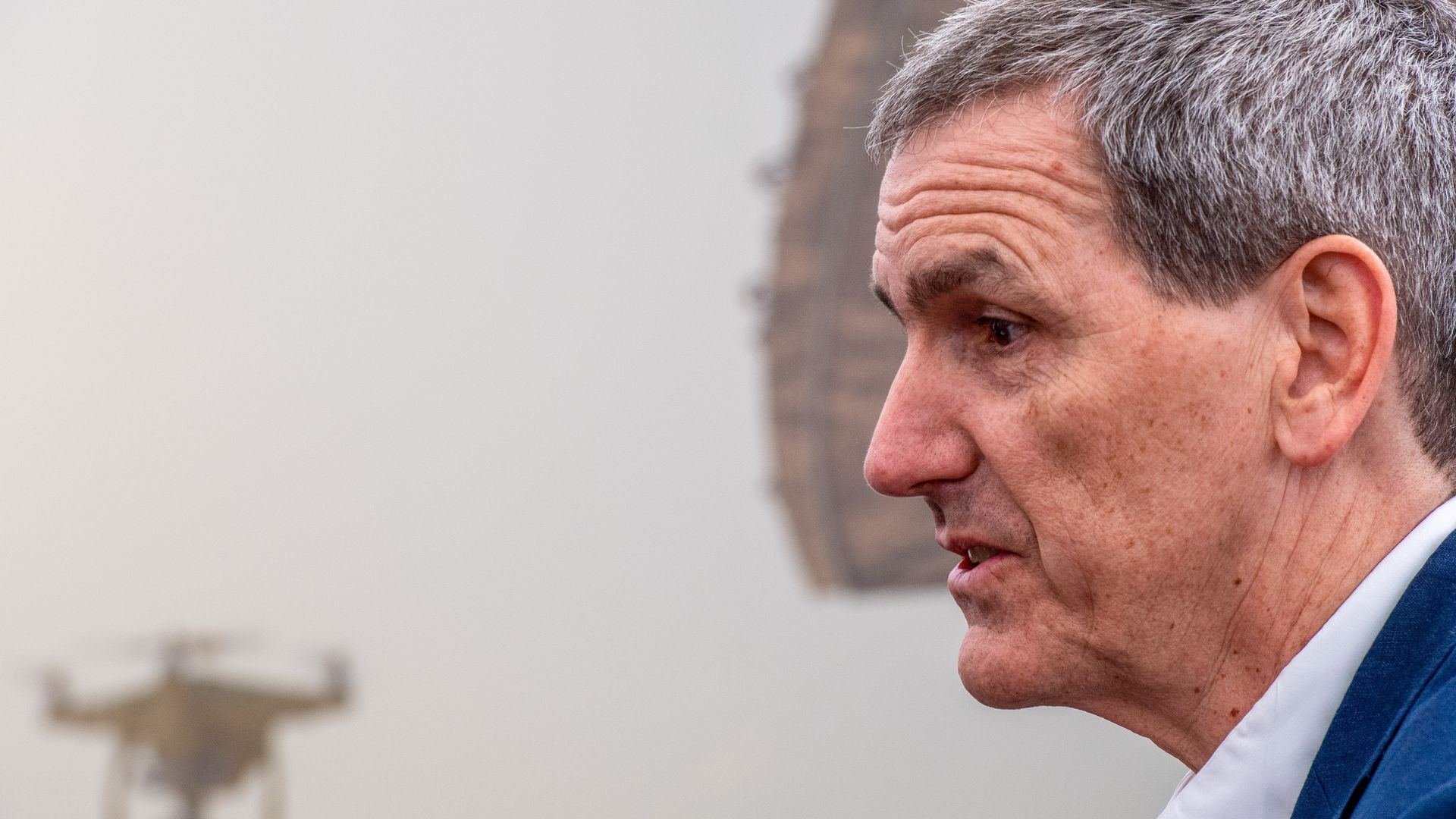 President Biden is preparing to name Mike Whitaker — a former Federal Aviation Administration official under President Obama who's now trying to develop "flying taxis" — to lead the FAA as soon as this week, people familiar with the matter tell Axios.
Why it matters: Whitaker, if confirmed by the Senate, would take over an agency that's facing challenges on multiple fronts, from responding to extreme weather events that have roiled the airline industry to a shortage of air-traffic controllers.
The FAA, which has about 45,000 employees, has been without a permanent leader since early 2022.
Biden's first pick for the job, Phil Washington, the chief executive of Denver International Airport, withdrew his name in March in the face of relentless criticism from Republicans about his qualifications.
Whitaker, a former airline executive who learned to fly while serving as deputy FAA administrator under Obama, is the chief commercial officer of Supernal, a subsidiary of Hyundai that is working on developing a flying taxi.
A White House official said a final decision had not been made.
The big picture: For many travelers, the summer's flying season has been defined by crowded airports, long delays and short tempers.
The intrigue: Whitaker's nomination will be considered by the Senate as lawmakers — and lobbyists — are in a fight over whether to expand the number of long-distance flights permitted to take off from Reagan National Airport.
The "perimeter rule" dates to 1966 and prevented cross-country flights from taking off or landing at National as a way to boost traffic at nearby Dulles International Airport and cut down on D.C. air pollution.
The late Sen. John McCain (R-Ariz.) was instrumental in providing some exemptions, and now airlines, led by Delta, want more. Airlines such as United and American oppose the expansion.
Whitaker's expected nomination — and potential hearings — also will coincide with the House and Senate hashing out their differences on a bill to reauthorize the FAA.
Flashback: Whitaker emerged as the leading candidate in early May, Axios reported. His expected nomination was reported by the Wall Street Journal earlier this month.
Thought bubble from Axios transportation correspondent Joann Muller: Selecting an administrator with a focus on next-generation aviation like flying taxis and drones will be important, especially as the skies get more crowded. But now, the priority has to be improving the flow of existing air traffic while maintaining safety.
Go deeper