Automakers are pouring millions into "flying taxis"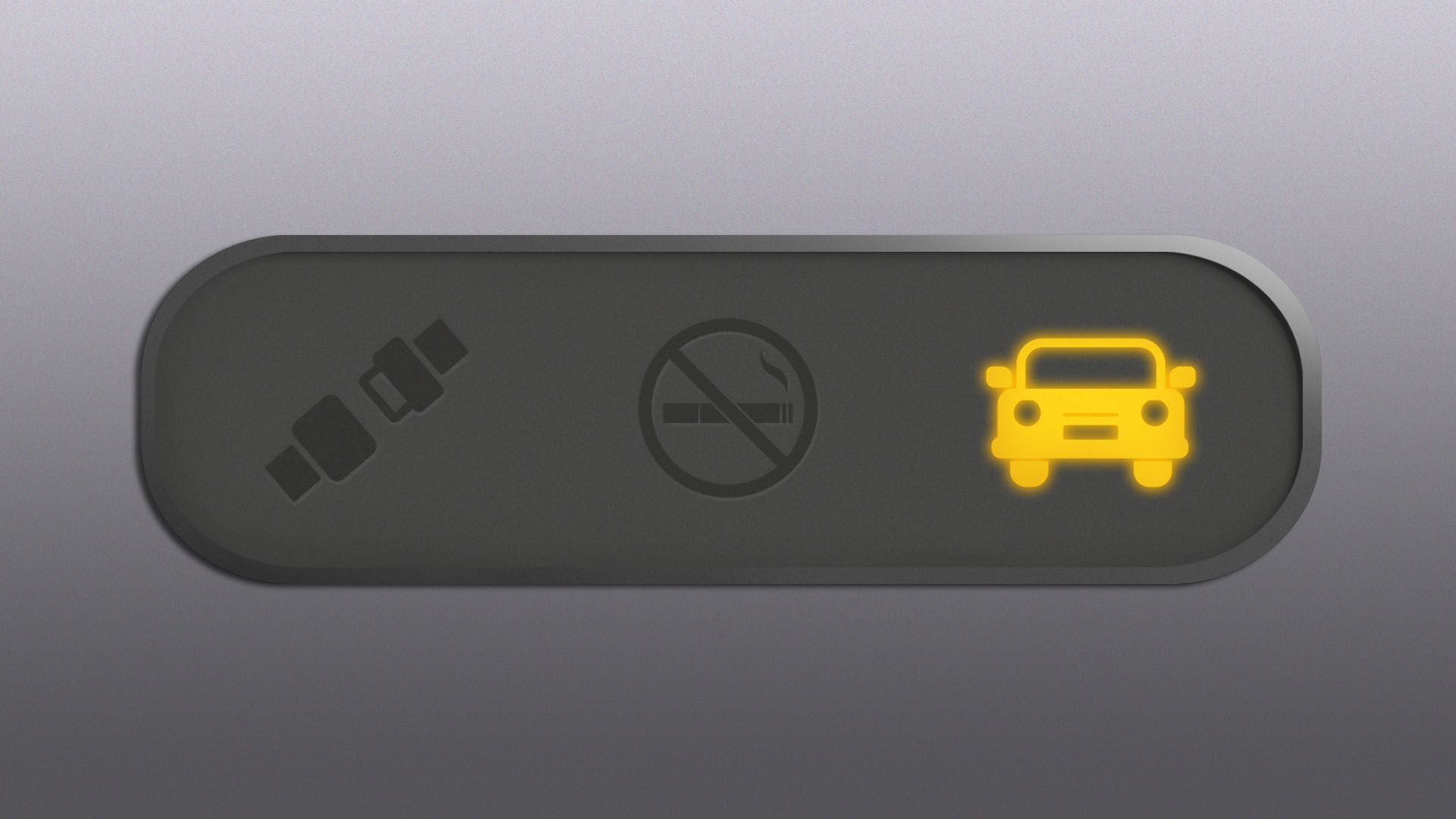 Nobody's putting wings on automobiles, but carmakers have emerged as key partners for a bevy of aviation startups working on electric "air taxis."
Why it matters: It's a critical time for the emerging urban air mobility sector.
Several leading developers of electric vertical takeoff and landing (eVTOL) aircraft are aiming to get Federal Aviation Administration certification within the next couple of years.
But they need capital and manufacturing expertise to bring their aircraft, which look like oversized drones, to market and begin whisking passengers across cities or to the airport.
Automakers can help on both counts, while ensuring they remain on the cutting edge of transportation.
Driving the news: Stellantis, which makes Jeep and Chrysler vehicles, said Wednesday it will manufacture an electric air taxi with Archer Aviation — one of several eVTOL companies nearing commercialization.
It also plans to invest $150 million in Archer, following an initial $75 million investment in 2021.
Stellantis, which has been providing Archer with engineering expertise, will now help it launch a new manufacturing facility in Covington, Georgia, starting in 2024.
The plan is for Stellantis to become the exclusive manufacturer of Archer's newly revealed eVTOL, called Midnight.
Details: Midnight, which can carry four passengers plus a pilot, is designed for back-to-back hops of around 20 miles, with approximately 10 minutes of charging between flights.
Its first route, starting in 2025, will link a Manhattan heliport to Newark Liberty International Airport, in partnership with United Airlines — also an Archer investor.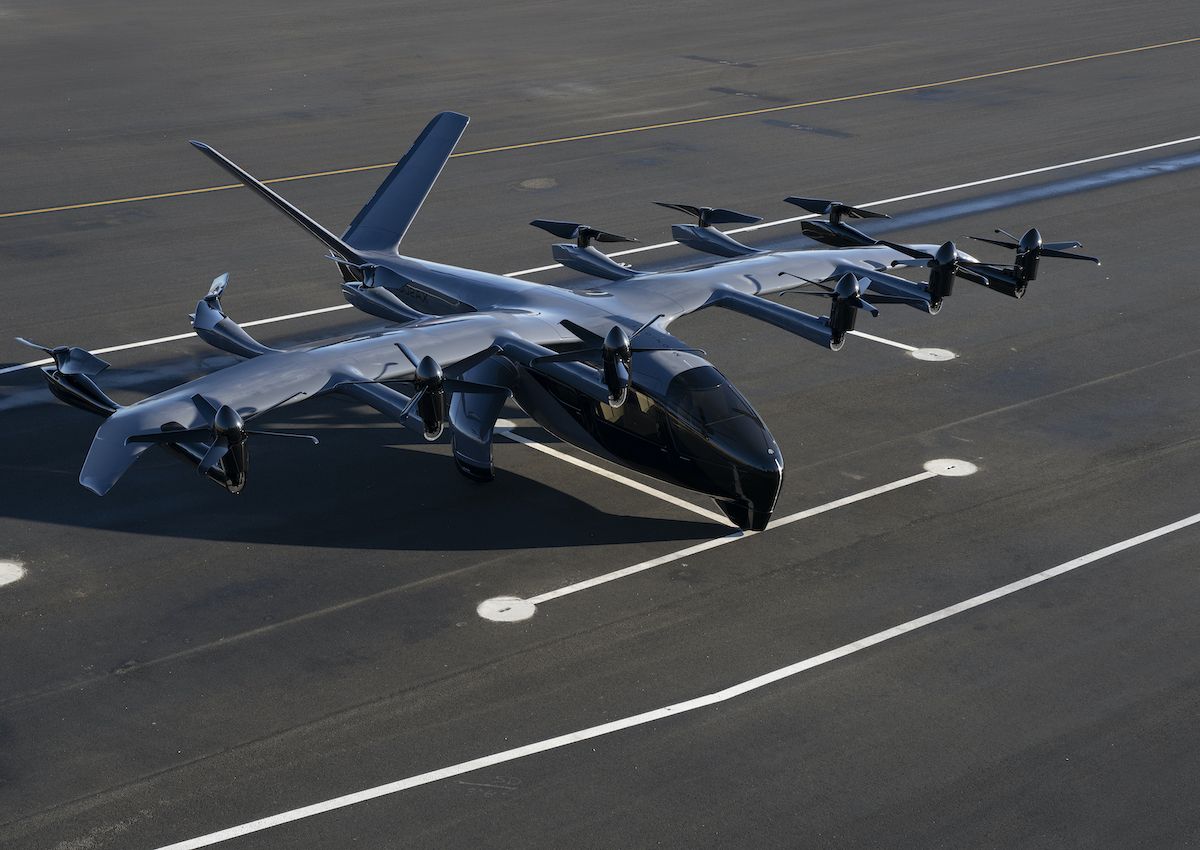 Between the lines: To make air taxis affordable, eVTOL developers need to produce them in large numbers and keep them flying as much as possible.
Most plan to scale from making hundreds of aircraft annually to tens of thousands — far more than traditional airplane manufacturers.
Carmakers are experts at high-volume production and complex supply chains. They can also learn more about aerodynamics, composites and battery efficiency from their aviation partners.
What they're saying: "The partnership here I think really helps considerably de-risk and accelerate Archer's ability to get to market and produce vehicles at scale," Archer co-founder and CEO Adam Goldstein told reporters.
Stellantis CEO Carlos Tavares framed the partnership as a hedge against what he considers an existential risk facing automakers.
"We are all about freedom of mobility, and I really think sincerely that freedom of mobility is at risk in the Western world," said Tavares, a 41-year auto industry veteran.
He pointed to vehicle bans in some cities meant to combat congestion and pollution, as well as safety issues and the rising cost of transportation.
The big picture: Stellantis isn't the only carmaker collaborating with budding aviation startups.
Toyota is a major investor in Archer rival Joby Aviation, and helped design Joby's pilot manufacturing plant in California.
Porsche is partnering with Embraer's Eve Air Mobility to begin mass production of its four-passenger eVTOL aircraft.
Hyundai has created its own eVTOL spinoff, Supernal.
Honda, which developed its own business jet, also plans to produce an air taxi.
Mercedes-Benz parent Daimler has partnered with Germany's Volocopter.
Flashback: Henry Ford dabbled in aviation too.
His 1926 Ford "Flivver," a flying car for the masses, was supposed to do for airplanes what the Model T had done for autos, Smithsonian Magazine recalls.
A 1928 crash ended Ford's dream of affordable aviation. Nearly 100 years later, that dream could still become reality for the industry he helped create.
Go deeper