Selene's story: A passport nightmare before Paris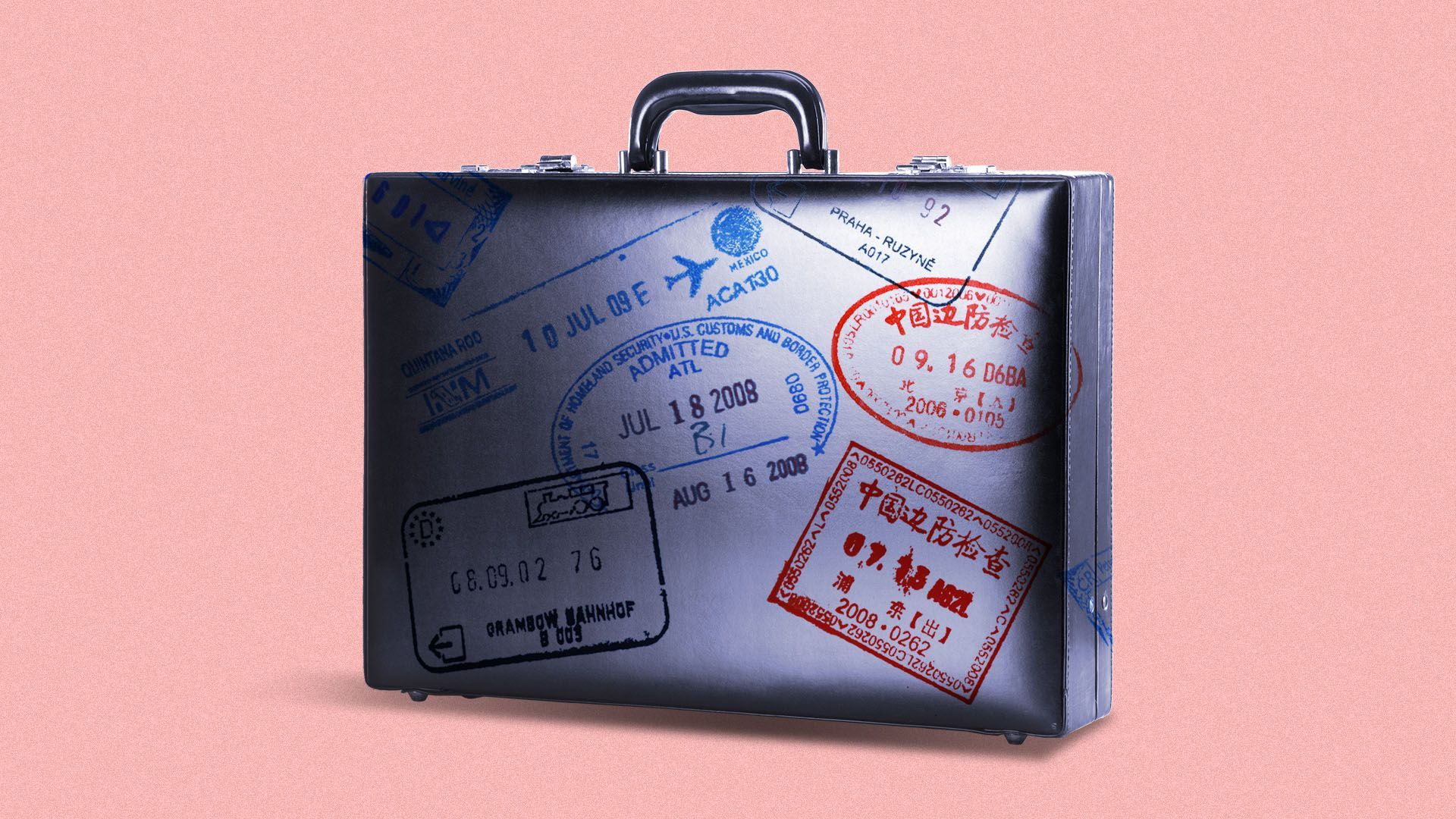 I didn't think going to Paris would involve listening to countless hours of Vivaldi and a last-minute trip to Minnesota. But that's what it takes to get a passport these days.
Flying the news: I didn't want to risk sending my passport in the mail, so I gambled on getting a renewal within the two-week window before my July 6 flight — pretty much the only time you can get appointments at passport offices without a life or death emergency.
I got the closest appointment available, which was 7am the day of my flight from Tampa to Paris (a trip I couldn't delay since I'm going for my master's program). The only office in Florida is in Miami and, of course, American Airlines wouldn't budge in letting me change my trip.
After consulting Reddit, I was told showing up early begging wouldn't work. So I spent countless hours on hold with the National Passport Information Center over the course of a week.
I listened to the same looped clip of "Spring" from Vivaldi's "Four Seasons" — a song the Department of Work and Pensions dropped as its hold music in 2020 after people called it anxiety-inducing and "cruel and unusual punishment" — for so long that my reaction to it turned from neutrality to disgust to masochistic craving.
"I need to listen to my song," I would say in a trance multiple times a day. I started to hear it in my sleep, and I still think I hear it sometimes when I'm in public.
Desperation level: If you plead at the end of an unsuccessful phone call, you might keep the pitying responder on the line long enough to refresh the page and look for new appointments.
And you've got to be ready to go just about anywhere as long as you can get there in time. Nothing was ever open in Miami when I called, and sometimes only Honolulu or Puerto Rico had appointments for the next day.
After having multiple appointments swiped away in the middle of rescheduling, I finally got one last week, after six days of nonstop calling. All I had to do was be in Minneapolis at 10:30 the next morning.
I was lucky enough to get last-minute flights, but rebooking that appointment was also a gamble since it automatically canceled my Miami appointment.
The cost: If you're in a similar situation, be prepared to drop around $1,000.
I tried using the online passport courier service RushMyPassport, a registered participant in the State Department's Hand-Carry Program. But even for $1,100, I wouldn't have a passport until a week into my trip. In hindsight, I wish I had just done this to begin with instead of taking the two-week window gamble.
If you can't get a timely appointment at the passport office in your state, you'll likely have to travel somewhere else in the country like I did. I spent about $850 on last-minute flights and $190 at the passport office. Plus, I splurged $169 for a hotel room to spend the five hours between turning in my papers at the office and my expected pickup time.
What I saw: People screaming, crying, having full-on panic attacks and rescheduling flights. And some cheering when the lucky ones were finally handed their passports.
The bottom line: If you're even thinking of taking an international trip any time soon, make sure your passport is good to go way ahead of time.
More Tampa Bay stories
No stories could be found
Get a free daily digest of the most important news in your backyard with Axios Tampa Bay.