Canada's wildfires have now burned nearly 25 million acres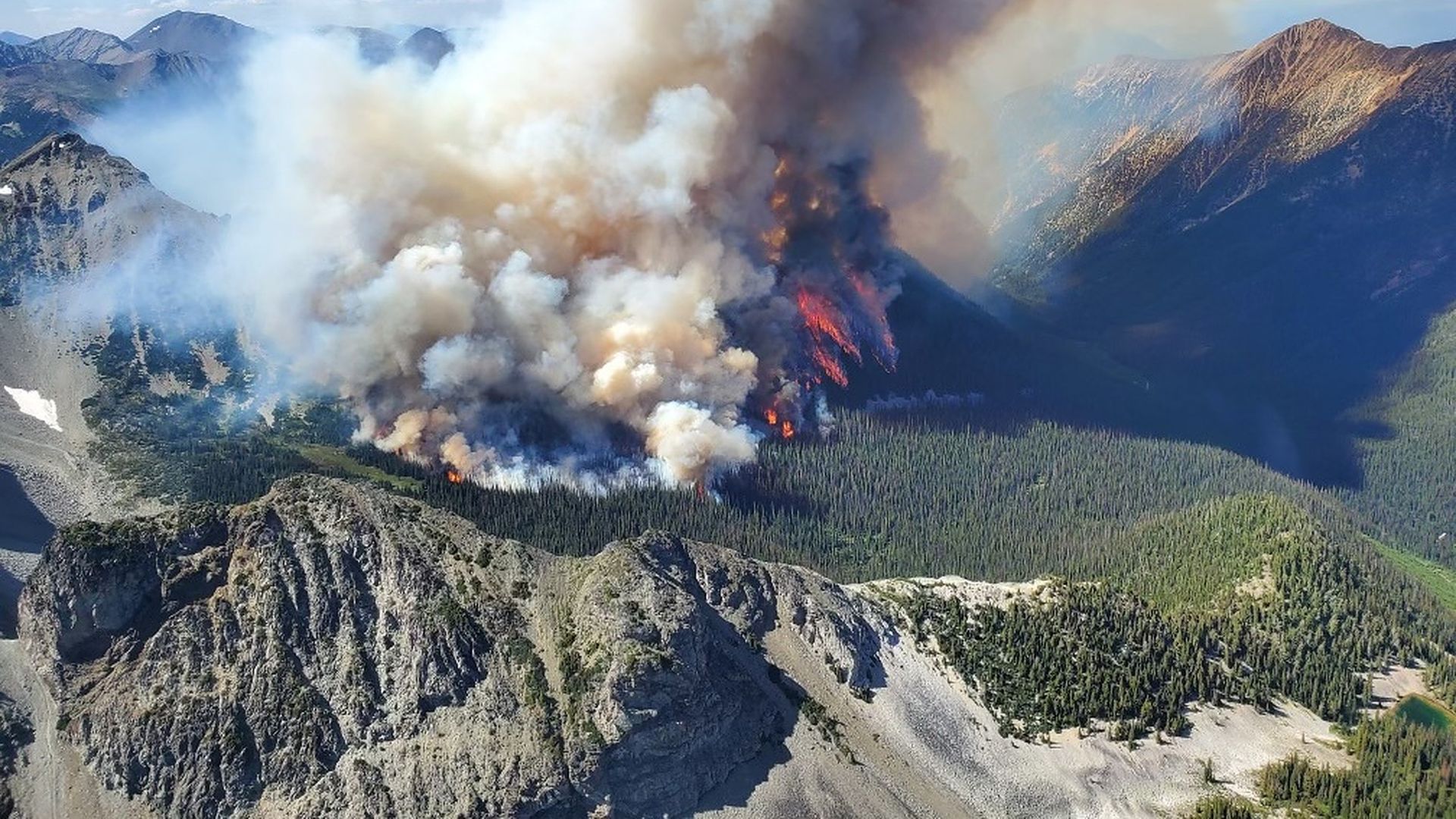 A firefighter has died after fighting a wildfire in Canada's Northwest Territories — two days after a 19-year-old firefighter was killed while responding to a fire in British Columbia, officials said Sunday.
State of play: Canada's worst wildfire season on record has seen an estimated 24.7 million acres of land burned this year, as smoke from the blazes again triggered poor air quality alerts in Canadian and U.S. cities on Sunday.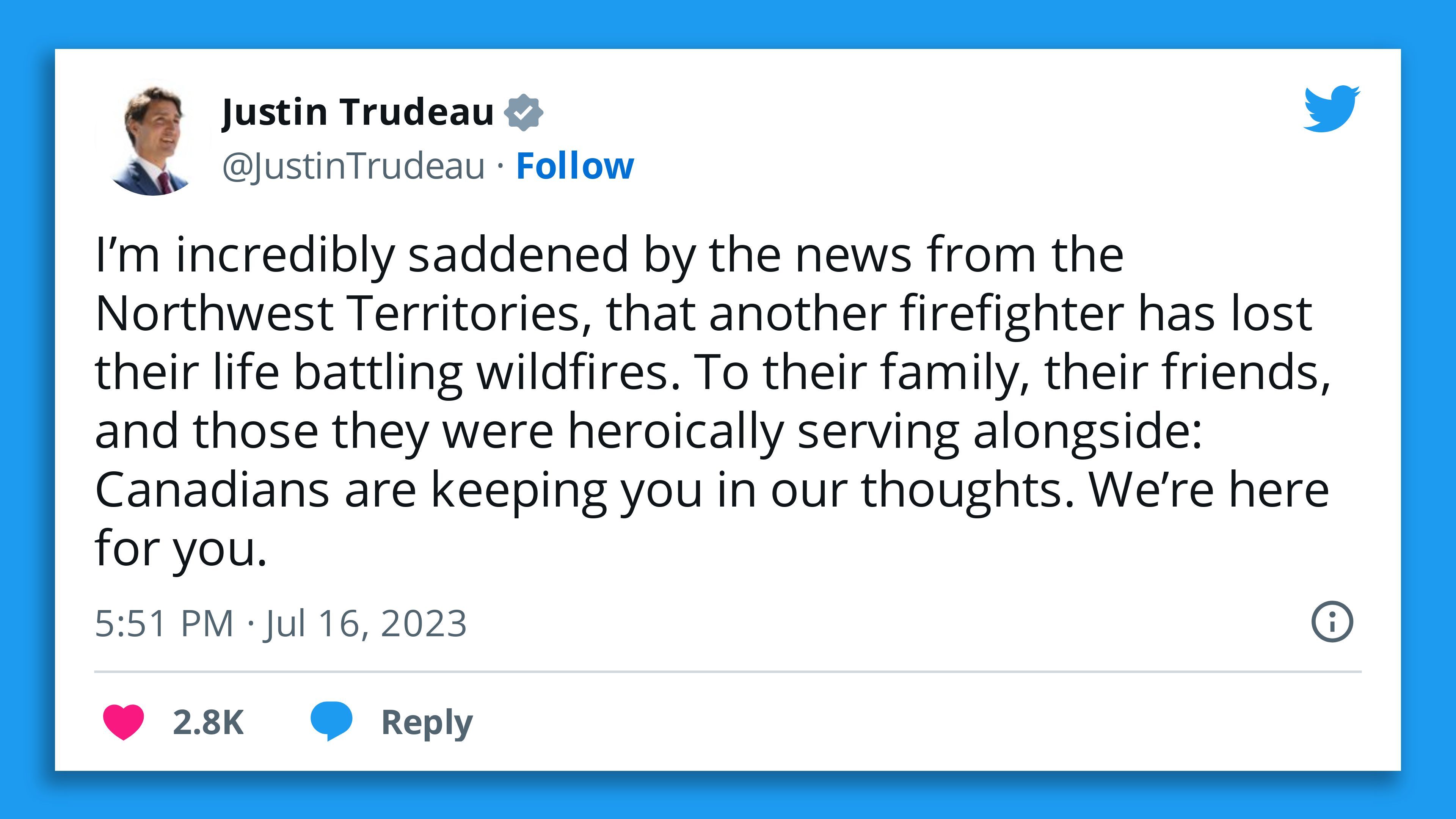 By the numbers: A total of 887 wildfires were burning across Canada — including 23 that ignited Sunday, per the Canadian Interagency Forest Fire Centre.
The big picture: Studies show that climate change is leading to larger, more frequent wildfires.
A Canadian government report indicates the country has been warming twice as fast as the rest of the world.
Go deeper: Canada's wildfire crisis can only deepen as country faces record heat
Go deeper