Biden campaign raises $72M in second quarter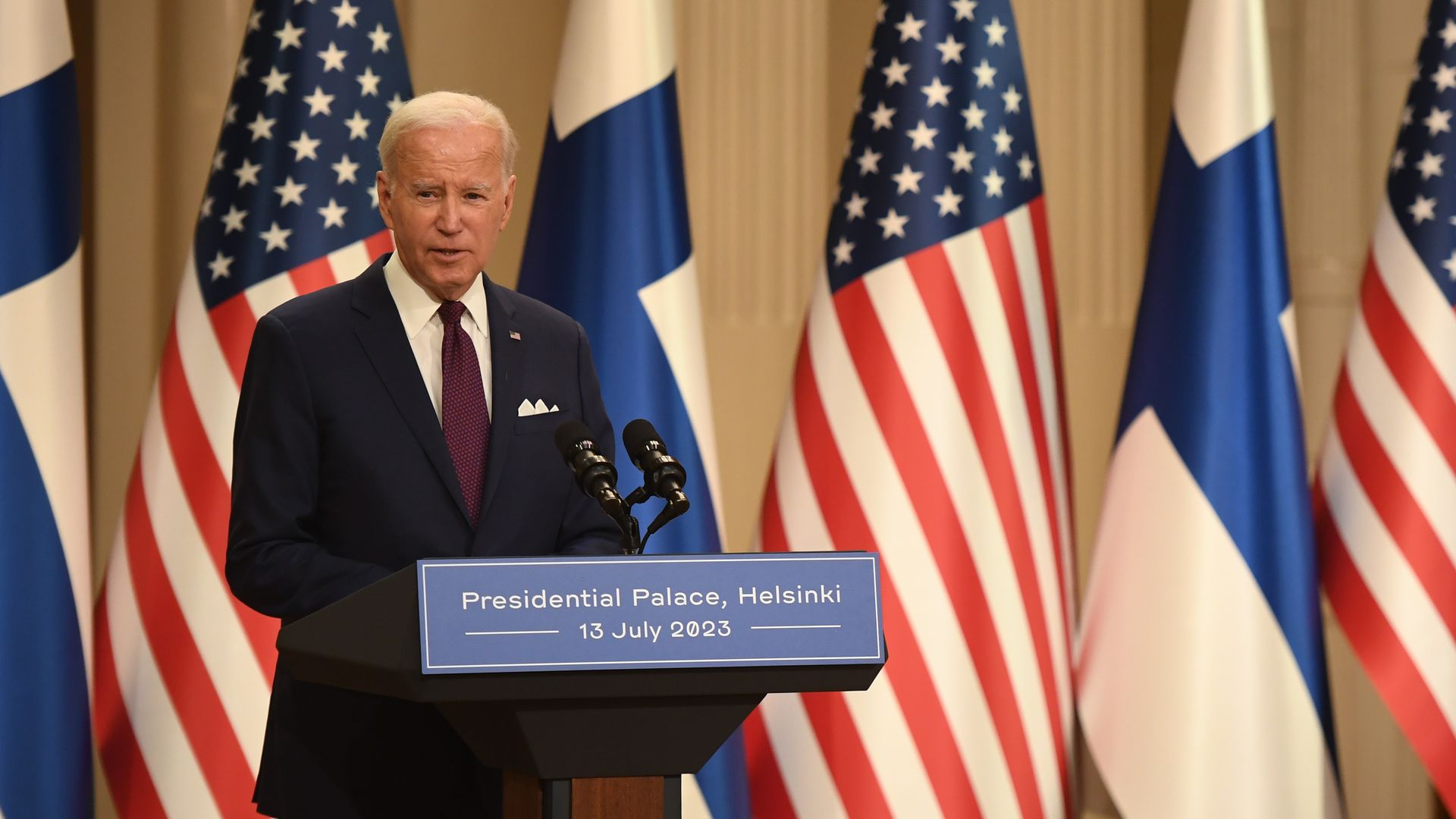 President Biden raised over $72 million with the Democratic National Committee and joint fundraising committees from April to June, the campaign announced Friday.
Why it matters: The numbers may quell some private concerns over his early fundraising numbers, and they give the first major look at the war chest behind his reelection campaign.
By the numbers: The campaign said that Biden had $77 million in cash on hand through June 30, when the second quarter of fundraising period ended.
The campaign said that 97% of all donations were under $200 and the average grassroots contribution was $39.
394,000 donors contributed to Biden, the DNC and their committees and 30% of the "donor universe" were new since Biden's 2020 presidential campaign.
Flashback: Former President Obama launched his reelection campaign in early April of 2011 and he brought in more than $86 million with the DNC during the second quarter of that year.
Former President Trump, who announced his reelection on Inauguration Day in 2017, and the Republican National Committee raised $105 million during the second quarter of 2019.
Between the lines: Biden starts with an advantage over the Republican candidates because he can raise money through the DNC.
The eventual Republican nominee will be able to raise money through the Republican National Committee.
"Americans know the stakes in this election — and our broad, diverse coalition powered by grassroots donors is going to send Joe Biden and Kamala Harris back to the White House to finish the job," Julie Chavez Rodriguez, the Biden-Harris 2024 campaign manager said.
Go deeper: Biden's 2024 vision: Play 2020 again
Go deeper