Heavy rains flood Chicago as 110M under extreme weather alerts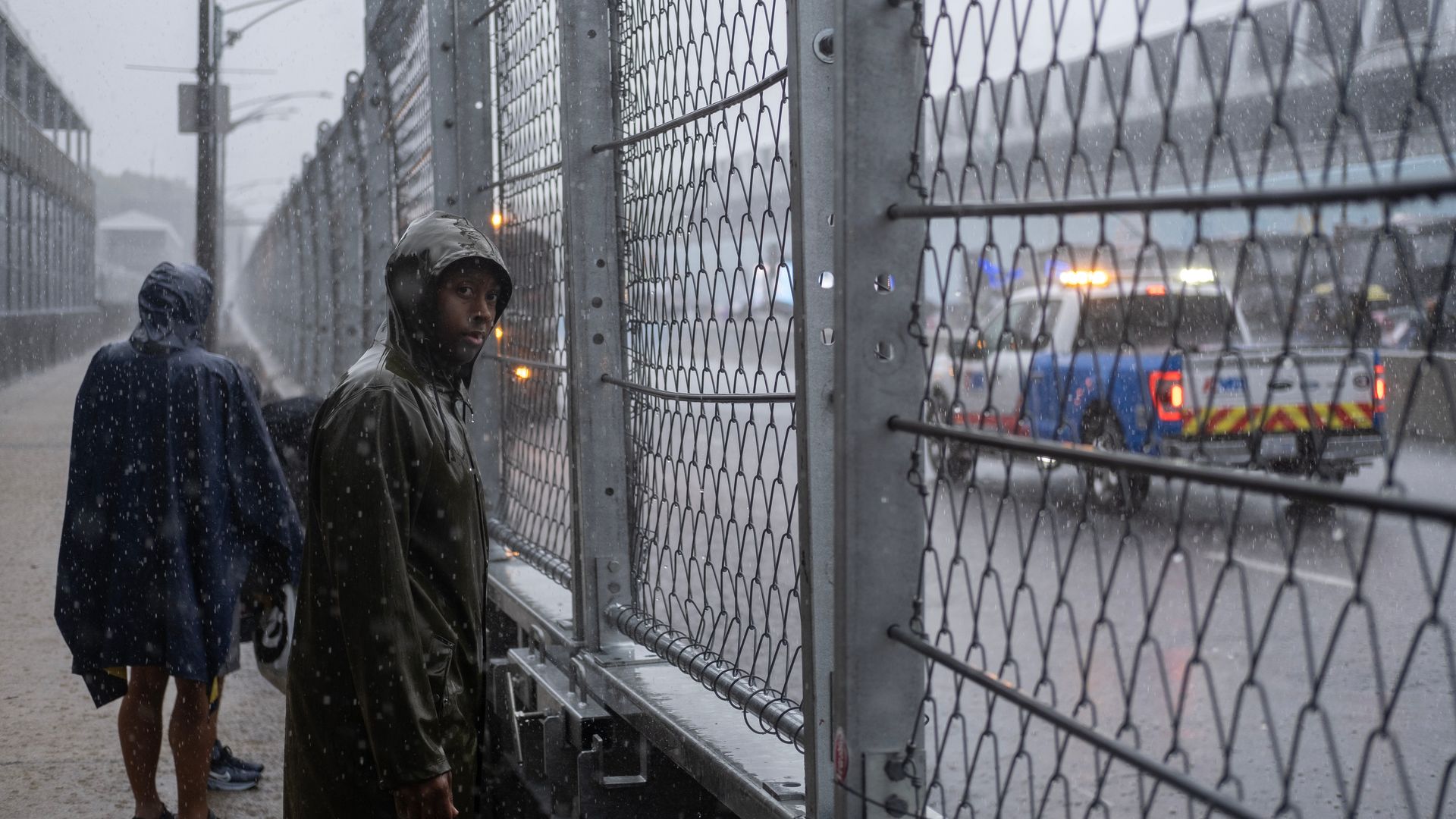 Torrential rains flooded Chicago's streets and forced NASCAR officials to postpone a race through the city, as the National Weather Service issued hazardous weather alerts for over 110 million Americans during the extended July Fourth holiday weekend.
State of play: Chicago train services were suspended, buses were temporarily rerouted and Illinois State Police said parts of Interstate highways 55 and 290 were shut due to flooding, per WLS-TV.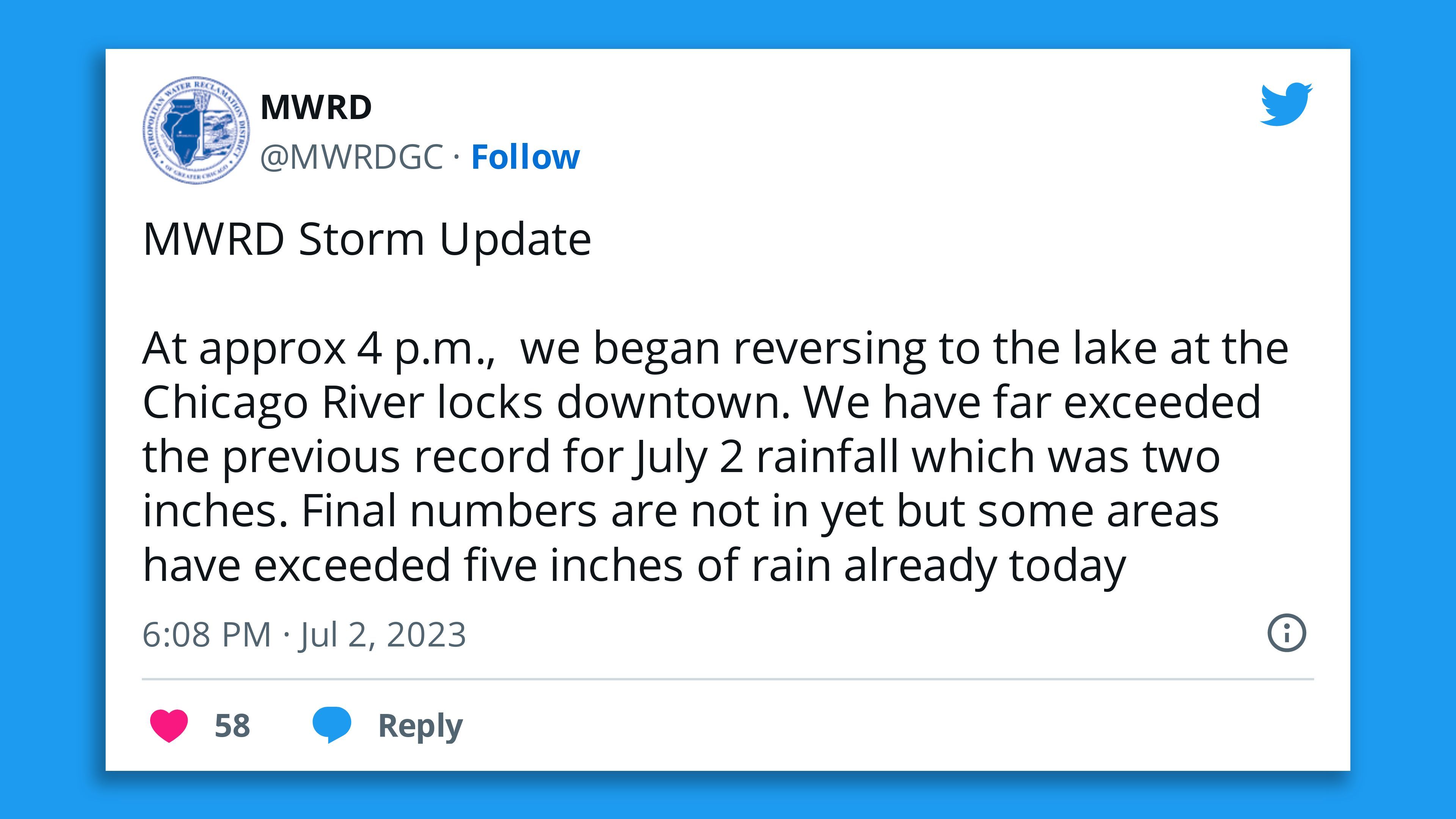 The NWS said after the Chicago NASCSR racing resumed that although rain in the city was tapering off Sunday evening "lingering flood impacts will likely persist" for several hours.
In New York, Gov. Kathy Hochul said in a statement she's monitoring developments in Clinton County, where 12 hours of rainfall had "caused significant flooding," as the NWS noted "strong thunderstorms and heavy downpours" were possible in the state Monday afternoon into the evening.
Zoom out: The weather service warned scattered strong to severe thunderstorms and thunderstorm clusters may develop across the Mid Atlantic Region and portions of the northern Great Plains Monday into Monday night — threatening to disrupt Fourth of July holiday travel.
By the numbers: More than 18 million people were under excessive heat warnings on Sunday night, as dangerously hot weather continued for parts of the Southeast, Gulf Coast, Southwest and interior sections of California northward into Oregon.
It's particularly hot in Sacramento, which the NWS noted Sunday had tied the record high for July 2 of 109 degrees Fahrenheit that had stood since 1991.
Record daily temperature highs for July 2 were set across Northern California — including in Redding (116°F), Red Bluff (114°F), Stockton (110°F) and Modesto (108°F), according to the weather service.
Meanwhile, Nevada also saw triple-digit temperatures on Sunday.
"After hitting 110° today, we have tied the record for the shortest time between our first 100° and 110° (2 days)," the NWS' Las Vegas office reported. "The only other time this has happened was in 1955."
Threat level: "The relaxing heat wave will keep oppressive heat indices throughout the Southeast and immediate Gulf Coast on Monday before confining southward even more on Independence Day," per the NWS.
"Heat indices could approach 105-110 degrees with high temperatures into the mid-90s, which can be dangerous if spending an extended amount of time outdoors."
Context: Climate change is causing extreme precipitation events and heat waves to be more intense and frequent.
Go deeper: Extreme precipitation risks currently underestimated
Editor's note: This article has been updated with details of temperatures in Nevada and Northern California.
Go deeper