Australian official: Climate change making historic flooding "less natural"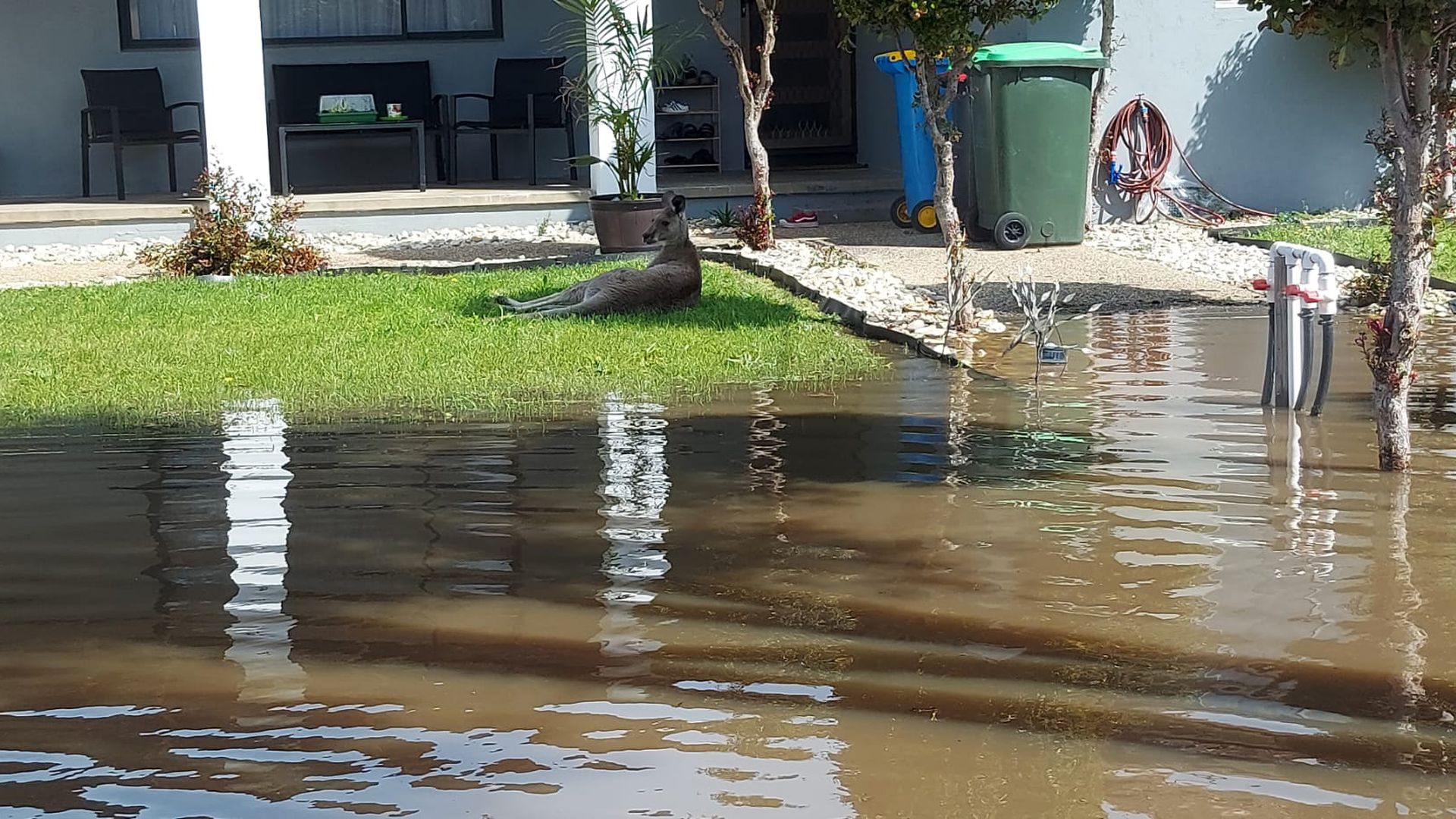 Natural disasters are becoming more frequent, intense and "increasingly less natural," Australia's Climate Change minister Chris Bowen said Monday in response to the latest round of historic flooding to hit the country, per the Guardian.
Driving the news: Bowen told reporters in Sydney there's "absolutely" a link between global warming and the recent flooding in Western Australia's Kimberly region — which saw remote communities along the Fitzroy River cut off as floodwaters in the town of Fitzroy Crossing peaked at a record 51.87 feet.
What he's saying: Bowen told reporters that natural disasters "are less natural because they're caused by human-induced climate change," according to the Guardian.
Flooding events like the ones last year in the state of New South Wales that had been regarded as events that'd only happen once in 100 years were now happening every decade or more frequently, Bowen said.
"That is not a coincidence. Climate change increases the amount of precipitation and increases the amount of flooding," added Bowen, underscoring several scientific findings on the matter.
By the numbers: 2022 was the ninth-wettest year on record for Australia, the world's inhabited driest continent, with rainfall nationally 25% above the 1961-1990 annual average, according to a new report from the Australian Government Bureau of Meteorology.
"Rainfall was very much above average for the south-eastern quarter of the mainland, compared to all years since 1900," as eastern Australia saw "persistent rain" trigger significant flooding multiple times during the year, the government weather agency noted.
The big picture: Australian Prime Minister Anthony Albanese pledged financial assistance to flood-affected communities as he visited the Kimberley region Monday.
Ex-Tropical Cyclone Ellie brought heavy rains to both Western Australia and the Northern Territory in what Albanese described as an "unprecedented" event.
Meanwhile, farmers in eastern Australia are still recovering from months of deadly flooding, driven by La Niña and global warming.
Of note: In the state of Victoria, farmers reported over the weekend that thousands of carp were washing up dead following months of flooding in the state's north.
They told the Australian Broadcasting Corporation they were still "draining floodwater" and it's "going to be a few years in some spots before damage is fixed."
Go deeper