Biden sending more U.S. firefighters to help Canadian wildfire crisis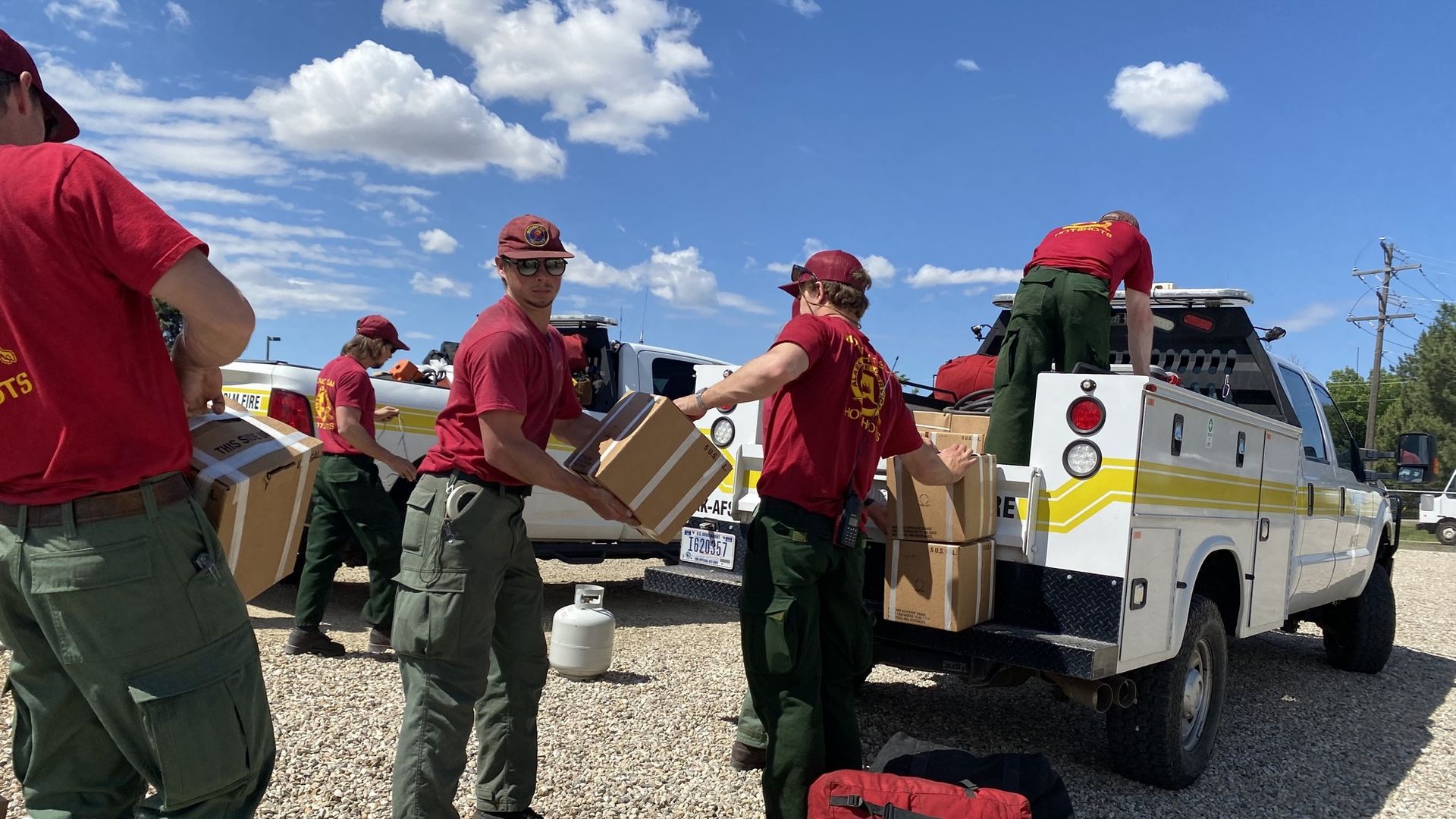 President Biden said Thursday his administration is deploying more U.S. firefighters to Canada to tackle more than 400 wildfires that have displaced tens of thousands of people.
Driving the news: "We already have 600 American firefighters on the ground, and have been there for a while in Canada, including hotshots and the smokejumper crews," Biden said at a news conference Thursday, one day after speaking with Canadian Prime Minister Justin Trudeau to offer additional help.
By the numbers: Over 1,800 wildfires have burned across over 9.4 million acres in Canada this year, according to the latest available data from the National Wildland Fire Situation Report.
Context: Biden said in a statement Thursday that the dire situation in Canada that's sent hazardous plumes of smoke across the U.S. this week is "another stark reminder of the impacts of climate change."
Zoom in: Many of Canada's blazes have been burning for weeks. The situation has been particularly grave in Quebec this week, where more communities were evacuated Wednesday and officials warned of further evacuations in the coming days.
Quebec has in recent days been hit by fire-induced thunderstorms, known as pyroCb clouds, and officials have called for further international assistance as they grapple with the unfolding climate disaster.
Trudeau in a statement said he thanked Biden during their Wednesday call for the U.S. assistance and that both leaders discussed "the need to work together to address the devastating impacts of climate change."
Biden said in his statement he'd "offered any additional help Canada needs to rapidly accelerate the effort to put out these fires, particularly those in Quebec, where the fires are having the most direct impacts on American communities."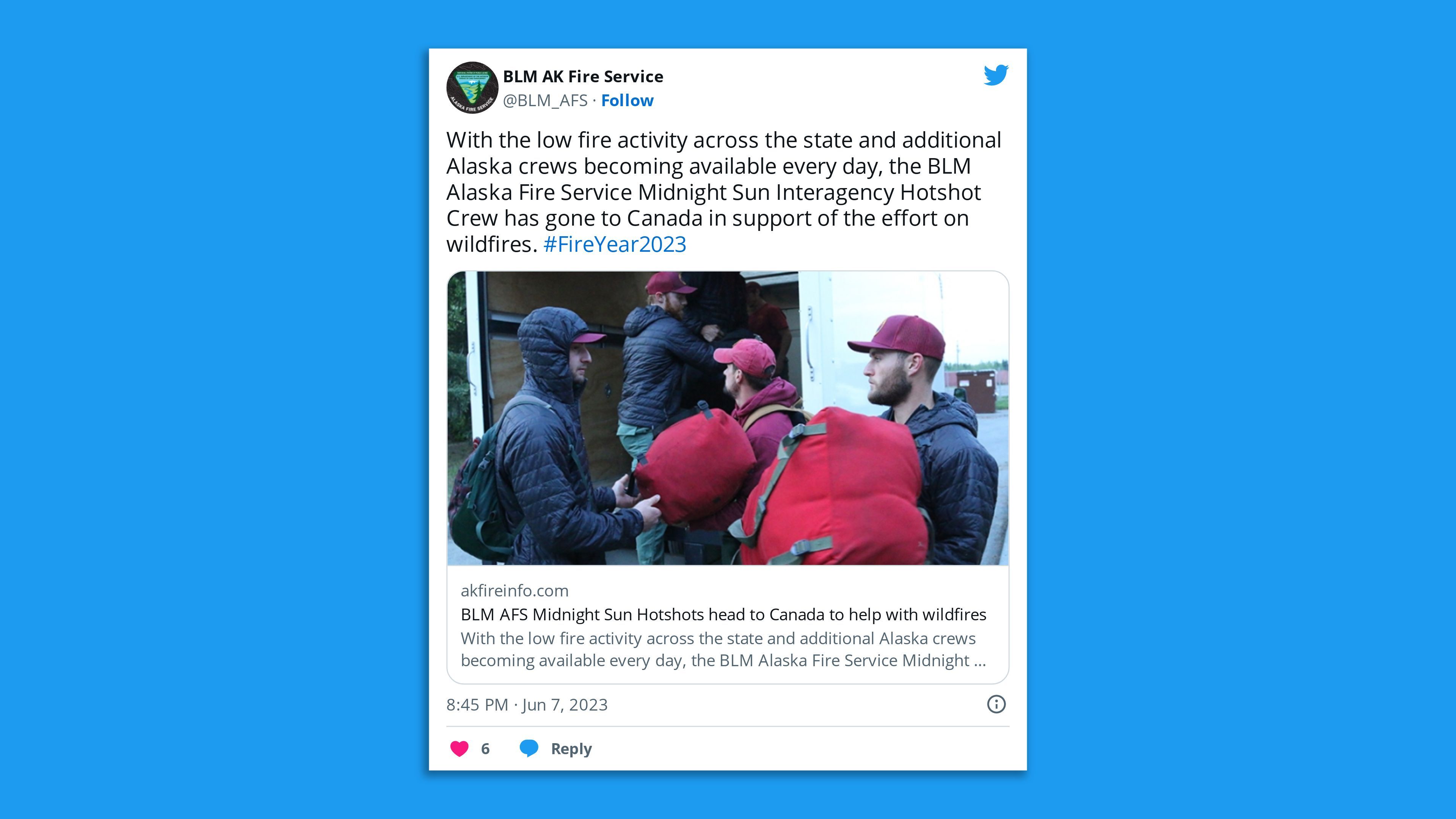 State of play: Among the latest to depart this week was an Alaskan crew from the Bureau of Land Management Midnight Sun Hotshots, which spent Sunday and Monday "prepping gear and their vehicles for the more than 1,000-mile drive to Edmonton, Alberta for their in-briefing for their 14-day assignment," per a BLM Alaska Fire Service statement.
"They are among 17 U.S. federal firefighting crews participating in an international effort to support fire suppression," the fire service said Tuesday.
Biden said he's directed U.S. officials "to respond promptly to Canadian requests for additional firefighters and fire suppression assets such as air tankers," among other measures.
More from Axios...
Editor's note: This article has been updated with comments from President Biden and the latest information on the Canadian wildfires.
Go deeper