Wildfires in eastern and western Canada force thousands to evacuate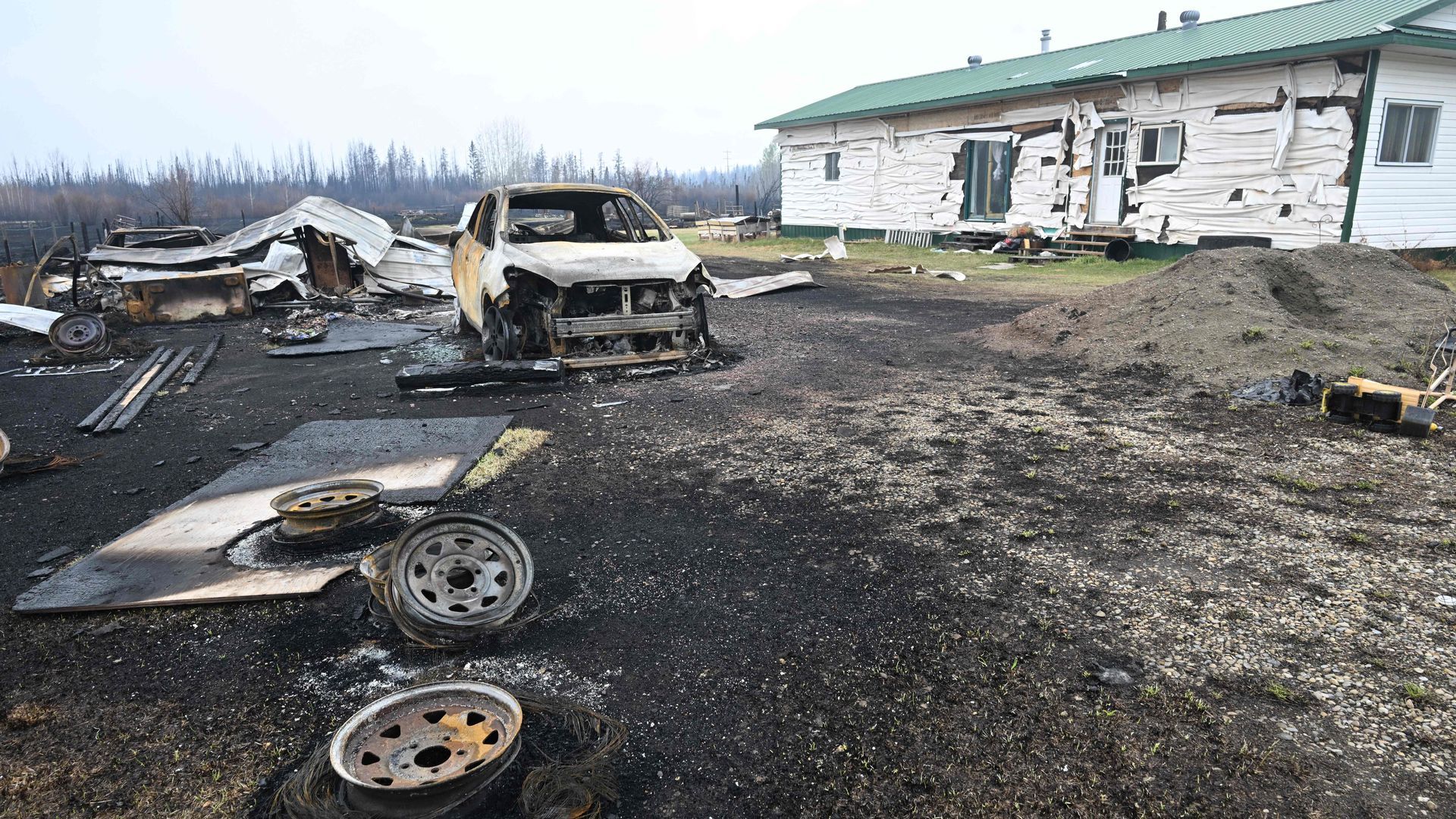 Fire evacuation orders are in effect across Canada as firefighters respond to dozens of wildfires in the country's east and west.
The big picture: Officials in the eastern Canadian city of Halifax said Monday evacuations had impacted some 18,000 people due to a wildfire that's burned some 200 properties in the Nova Scotia provincial capital, where a state of emergency was declared Sunday.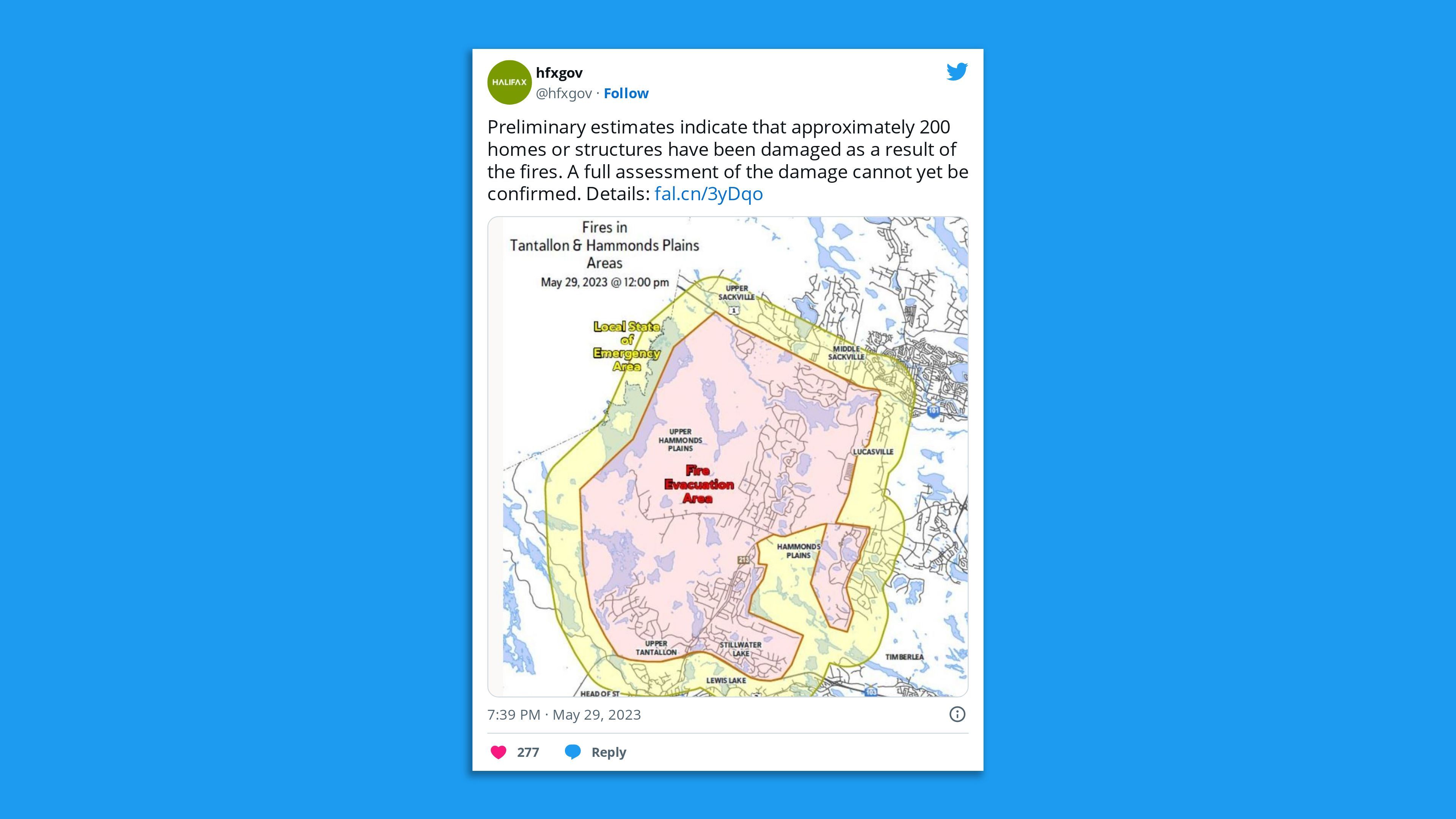 About 300 homes in the nearby province of New Brunswick were under evacuation orders due to a forest fire in the Saint Andrews area that ignited Sunday.
Evacuation orders were also in effect in the western provinces of Alberta and British Columbia — where wildfires have been burning for weeks, though officials said most were under control.
By the numbers: Almost 1,600 wildfires have burned across more than 5 million acres, according to the latest available data from the National Wildland Fire Situation Report.
Context: Studies show that climate change is leading to larger, more intense and frequent wildfires.
What we're watching: Canada's wildfires could once again hit U.S. air quality and pose a threat to people's health this week as the National Weather Service warns of "much above average temps expected along the northern tier of the nation."
Smoke from the Nova Scotia fires is forecast to reach Boston, Massachusetts, on Tuesday and northern New York and Vermont Wednesday.
Meanwhile, Environment and Climate Change Canada says there's a 70% to 90% chance that parts of Alberta, Saskatchewan and Manitoba will experience above-normal temperatures through May, June and July.
Go deeper