Six months in, ChatGPT still mesmerizes and dismays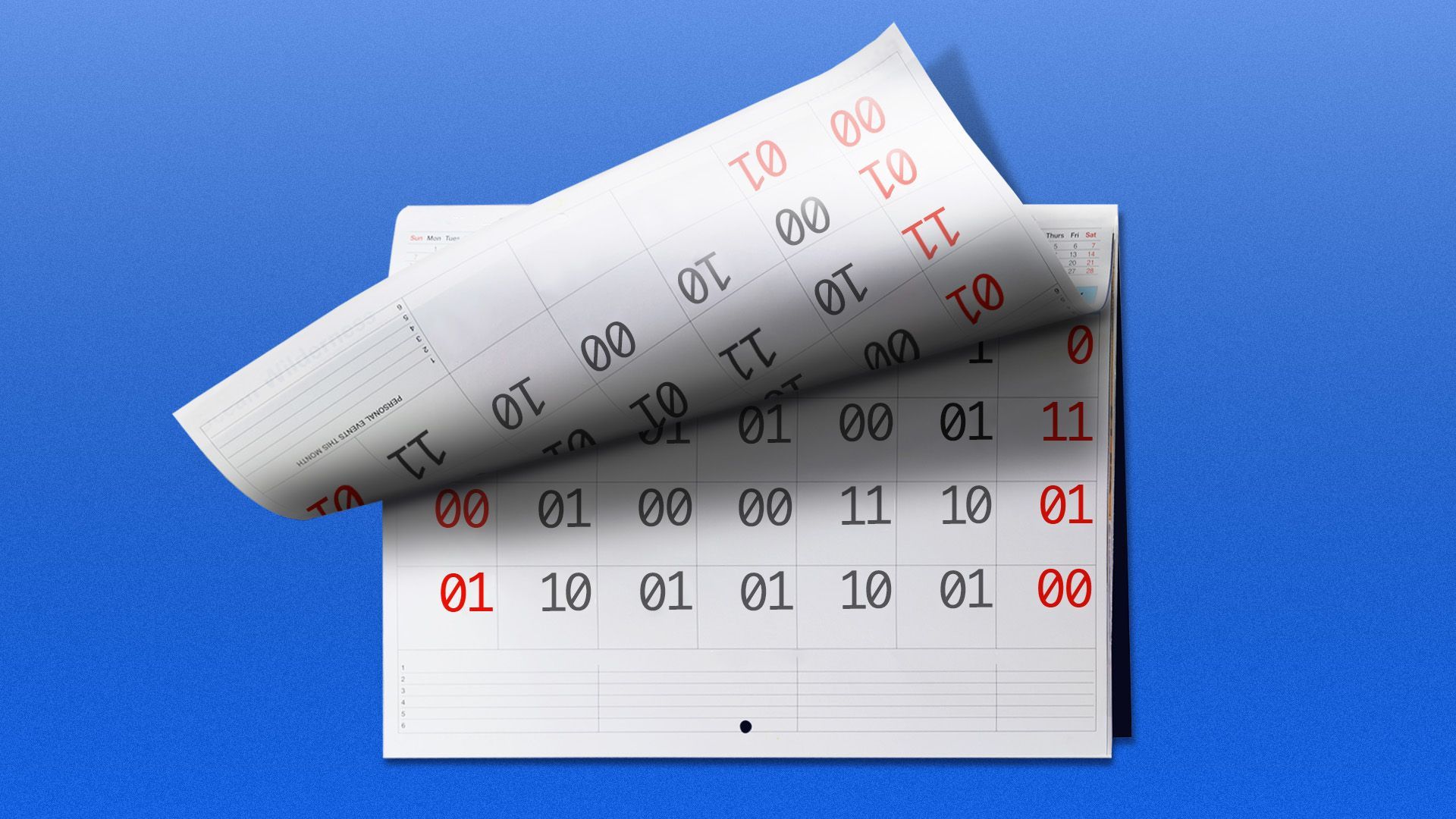 OpenAI let ChatGPT loose on the world last November 30, and six months later the generative AI explosion continues to shake tech's ground.
The big picture: Conversational AI has become a gateway to online information, an interface to computing power, a platform for new tools and businesses, a source of companionship and psychological support and a power boost for coders.
By the numbers: While a majority of U.S. adults have heard of ChatGPT, only 14% have tried it, per a Pew survey conducted in March and released last month.
That's still only a small fraction of the population — but it means ChatGPT has been embraced more quickly in six months than either the iPhone or the Web browser was.
Here's a quick recap of six months' worth of AI revolution.
Nov. 30, 2022: OpenAI releases ChatGPT as a "free research preview," and Axios reports it's "scary good."
December 2022:
Google, which has been developing similar technology but held it close out of concern for its potential harms, declares a "code red."
Professors and teachers start sounding alarms over ChatGPT-based cheating.
January 2023: Microsoft announces a new $10 billion investment in OpenAI.
February 2023:
OpenAI launches ChatGPT+ as a paid service and Microsoft unveils its integration of the chatbot with Bing search.
Early Bing chat users discover the ghost of a previous test persona named "Sydney" inside the system — and Bing chat's erratic behavior freaks out several journalists.
March 2023:
New technology releases come thick and fast, as OpenAI offers a new ChatGPT API; rolls out a bigger, better foundation model called GPT-4; and announces plugins that let the bot connect with other online services and roam the Web.
Google, meanwhile, opens access to its own chatbot named Bard.
A crowd of tech leaders and workers, including Elon Musk, signs an open letter calling for a 6-month "pause" in the training of new large language models, citing "existential risks" posed by the fast pace of AI development.
April 2023:
The Commerce Department takes first steps toward developing AI regulations.
An AI-generated song featuring vocals that sound like Drake and the Weeknd goes viral and then gets taken down by streaming services — a reminder, like a popular fake image of the Pope in a Balenciaga puffer coat, that the generative AI wave is transforming not just text but images, audio and video.
May 2023:
An American lawyer gets chastised by a judge for filing a ChatGPT-written brief full of made-up case references.
Be smart: The technology behind ChatGPT has gestated for years.
Companies including Microsoft had been testing earlier versions of Open AI's large language model, while Google, Meta and others have also been developing similar technology.
But once OpenAI released ChatGPT, the speed of the chatbot's leap from research lab to mass phenomenon was breathtaking.
State of play: It's still very early innings in the rise of AI.
The expensive, computing-intensive technology could further entrench Big Tech's giants.
Or some company that hasn't yet been started could still enter and dominate.
At the equivalent stage of the rise of the Web, Google didn't even exist yet.
What's next: The first-ever AI-influenced elections in the U.S. and across the globe. A ferocious wave of investment in the technology crashing into a rising tide of legal conflicts over its appropriation of intellectual property.
And, at some point, a cooling-down period — as the world realizes that AI, though incredibly useful for some purposes, is not a solution to every problem.
Go deeper