Democracy isn't ready for its AI test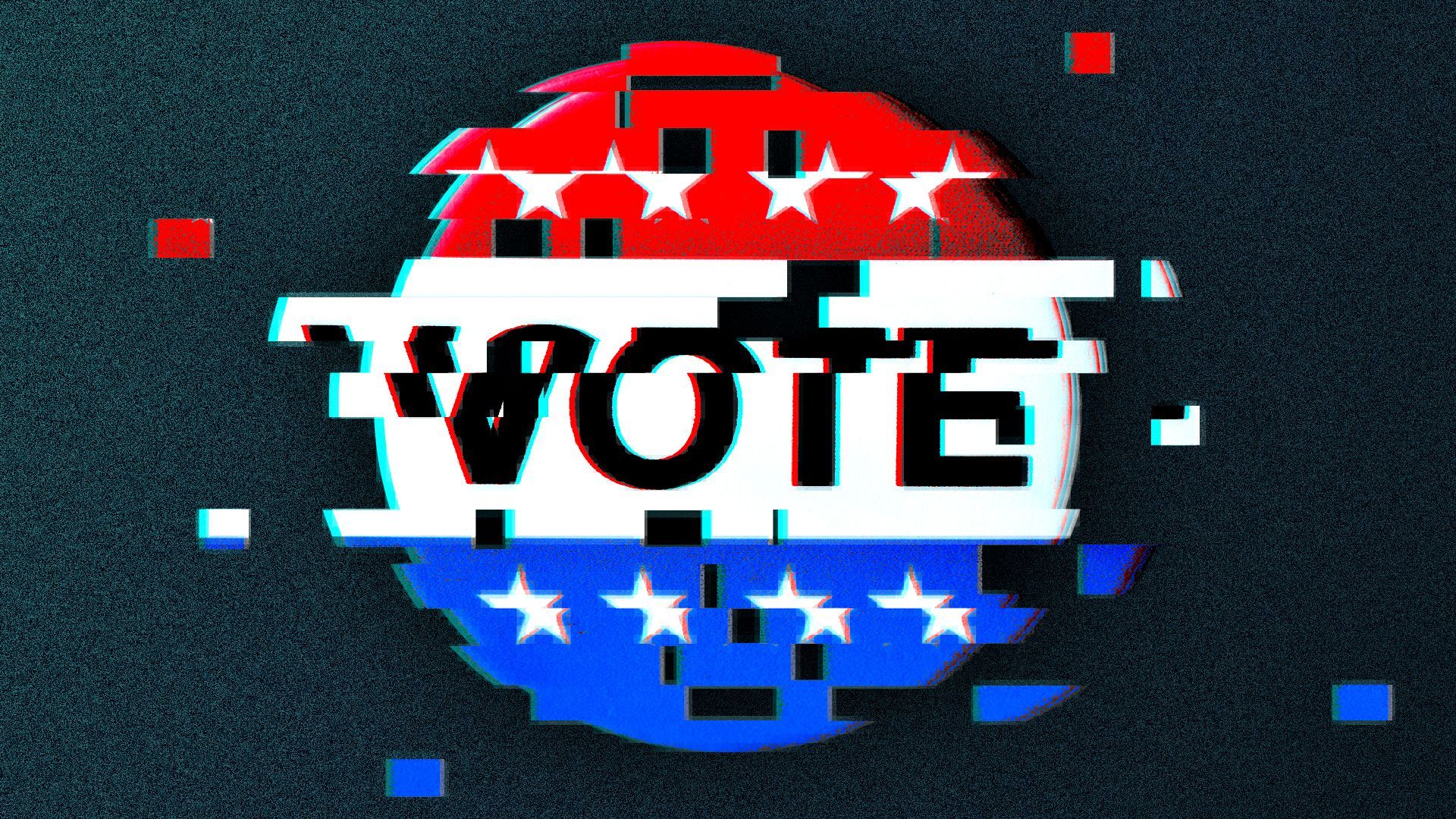 AI-generated content is emerging as a disruptive political force just as nations around the world are gearing up for a rare convergence of election cycles in 2024.
Why it matters: Around one billion voters will head to polls in 2024 across the U.S., India, the European Union, the U.K. and Indonesia, plus Russia — but neither AI companies nor governments have put matching election protections in place.
State of play: Election authorities, which are often woefully underfunded, must lean on existing rules to cope with the AI deluge.
AI startups tend to have few or no election policies.
After initially banning political uses of ChatGPT, OpenAI is now focused on banning "high volumes of campaign materials" and "materials personalized to or targeted at specific demographics."
How it works: AI could upend 2024 elections via...
Fundraising scams written and coded more easily via generative AI.
A microtargeting tsunami, since AI lowers the costs of creating content for specific audiences — including delivering undecided or unmotivated voters "the exact message that will help them reach their final decisions," according to Darrell West, senior fellow at Brooking Institution's Center for Technology Innovation.
Incendiary emotional fuel. Generative AI can create realist-looking images designed to inflame, such as false representations of a candidate or communities that are targets of a party's ire.
Social media platforms, meanwhile, are cutting back on their election integrity efforts.
Between the lines: Newer platforms have little experience of big elections, let alone six in one year, and fewer local offices than more established rivals.
Of note: Secretary of State Antony Blinken announced in a speech Tuesday that the State Department has developed an AI-enabled content aggregator "to collect verifiable Russian disinformation and then to share that with partners around the world."
What they're saying: Katie Harbath, who led Facebook's election efforts from 2013 to 2019, and is now a consultant, told Axios "the 2024 election is going to be exponentially more challenging than it was in 2020 and 2016."
"We have to get past finger-pointing" about past problems, Harbath said, and work instead on AI impacts. "Election plans cannot be spun up in days or weeks. Work should start 18 months to 24 months ahead of election day," she added, noting that U.S. primary season begins in just seven months.
Allie Funk, tech research director at Freedom House, told Axios that generative AI is kicking off an era of "automated disinformation" and "will lower the barrier of entry for shady companies" selling election services.
On the government side, efforts to grapple with AI are just beginning.
In Congress, Rep. Yvette Clarke (D-N.Y.) introduced a bill requiring disclosure when AI is used for political ads
Federal Election Commission vice chairman Sean Cooksey, a Republican, thinks AI ads can be regulated via existing rules.
The National Association of Secretaries of State has added AI developments into its "threat landscape," spokesperson Maria Benson told Axios.
U.K. science and technology minister Chloe Smith told parliament last week that the U.K. government is establishing a "central coordinating function to seek out risks" ahead of the country's 2024 election, but will apply existing laws to punish abuses.
Axios tested several AI chat systems on their basic election guidance.
ChatGPT gave answers ranging from "it may be worth considering casting your ballot" to "it's crucial to participate in the democratic process by voting."
Google Bard called voting "a right and a responsibility."
BingChat declared, "it is important to vote in every election." Asked about various national elections, it directed Axios to credible local news sites for information.
Go deeper