Google begins public testing of Bard chatbot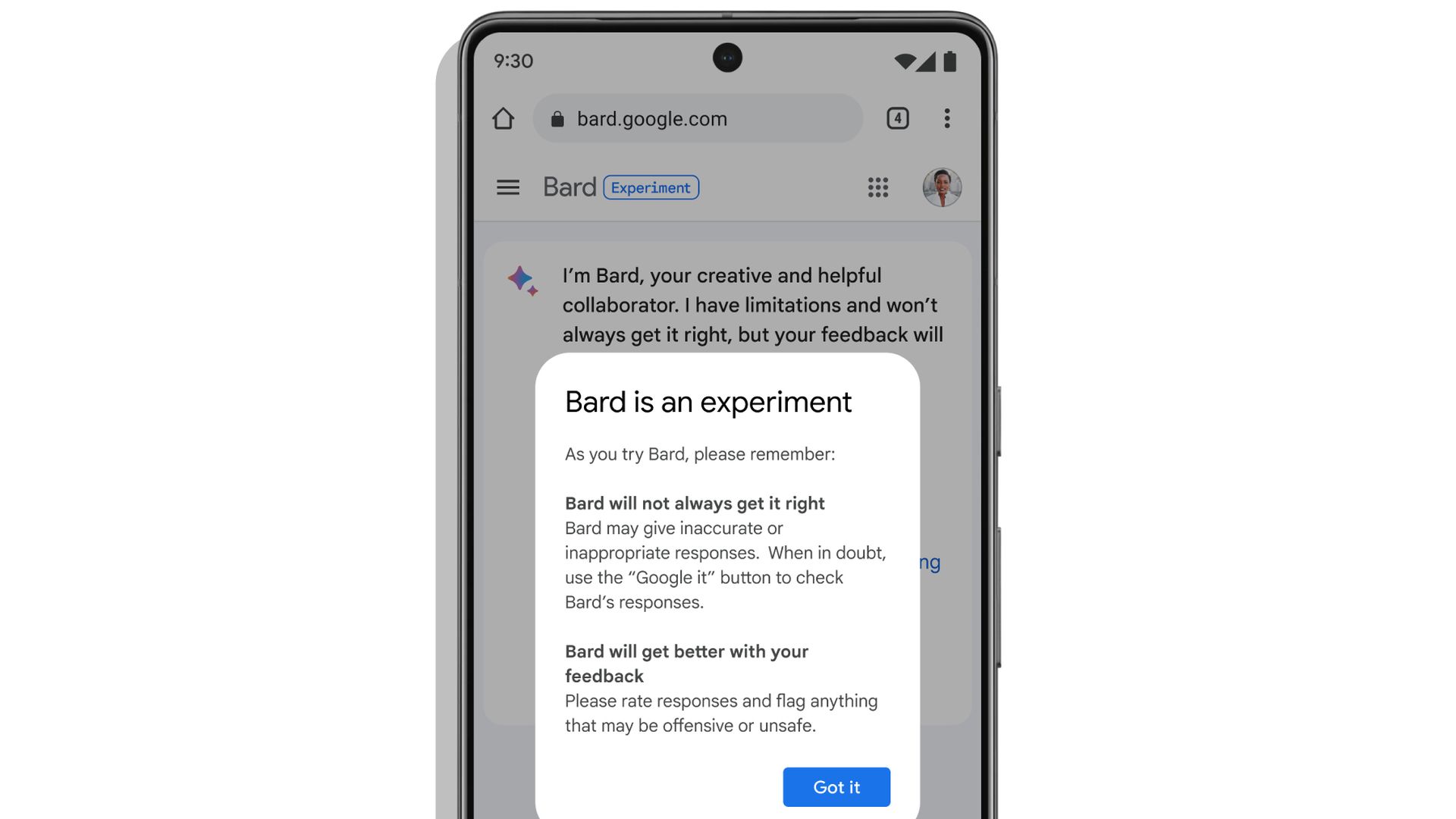 Google has started allowing some users in the U.S. and U.K. to start accessing the experimental version of Bard, its ChatGPT rival.
Why it matters: Companies are rushing to incorporate generative AI into their products both to show leadership and to gather the feedback needed to rapidly improve such products, which are prone to making up facts.
Details: Bard is similar to ChatGPT in that users can type in text and receive responses to a wide range of queries.
Bard is powered by a smaller, optimized version of Google's LaMDA large language model. The company said Bard will be updated with newer, more capable models over time.
Google says Bard in many cases will offer three options, or "drafts," of its answer to a particular prompt. It will also show a button to "Google it" for those who want to see what its search engine has to offer on a topic.
Be smart: While entertaining, these new chatbots also make things up — and spread the stereotypes and biases found within the internet data on which they were trained.
Google warns about such pitfalls in both its blog post and from within Bard itself.
Google says it will offer phased access to Bard, with a waitlist available here.
Flashback: Google previewed Bard last month as part of an event held just before Microsoft's major announcement that it was incorporating OpenAI's technology into its Bing search engine and Edge browser.
Go deeper