RSV vaccines for older adults under the spotlight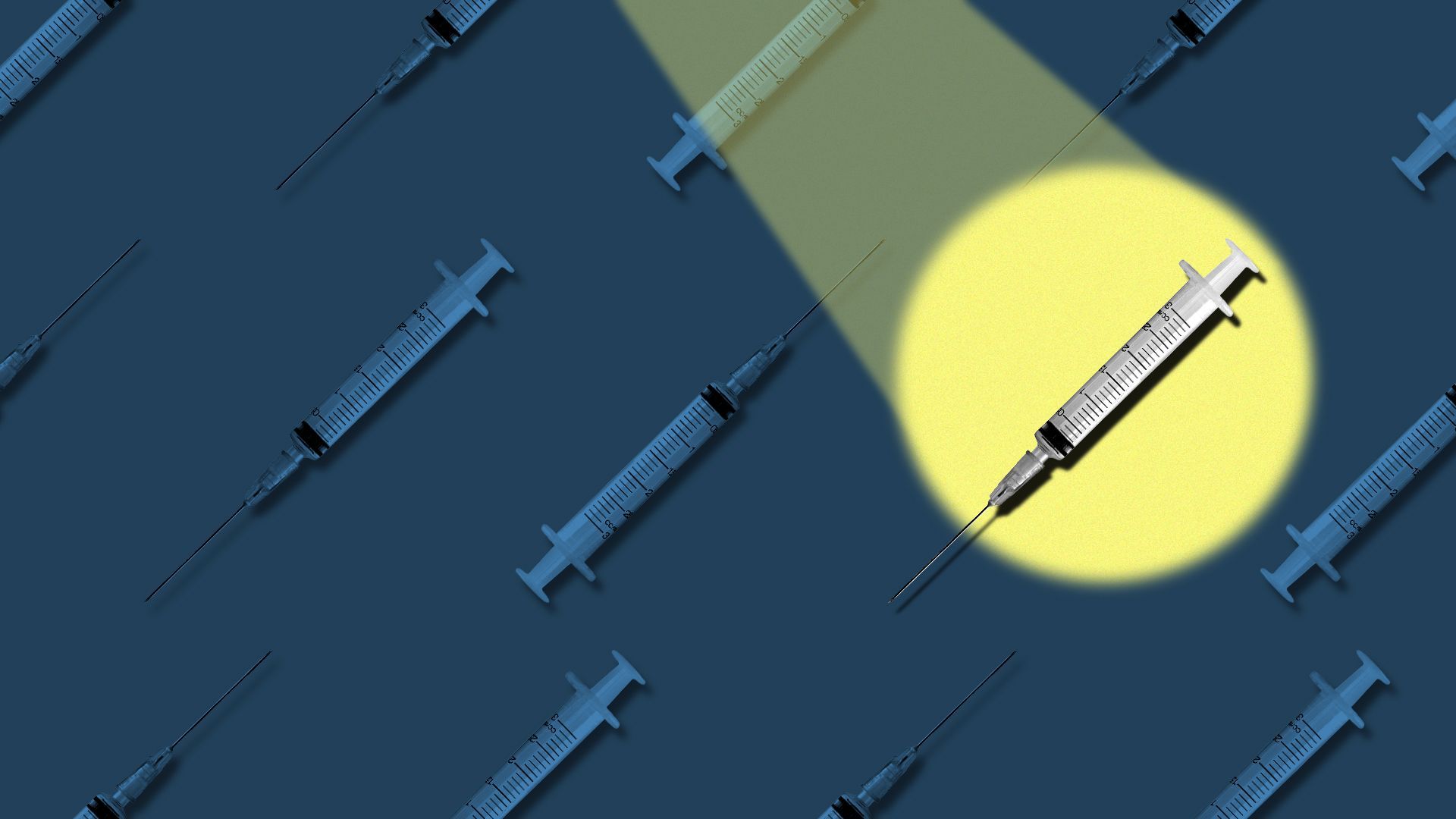 After years of failed attempts at finding a vaccine against respiratory syncytial virus, researchers are getting closer to soon offering some sort of protection for older adults who are particularly susceptible to the disease.
Driving the news: The Food and Drug Administration today is expected to approve Pfizer's RSV vaccine for people 60 and older, potentially making it the second authorized RSV shot in the U.S.
Each year, RSV leads to up to 120,000 hospitalizations and as many as 10,000 deaths among people aged 65 and over.
The FDA approved GlaxoSmithKline's RSV vaccine for older adults in early May.
The Centers for Disease Control and Prevention still would need to sign off on any shot before it can reach the public. A decision is expected this summer.
Details: Pfizer's RSV vaccine was found to be nearly 86% effective at preventing severe illness and around 67% at protecting against milder infection.
Yes, but: Researchers have pointed out that even with two options available, it might be difficult to inoculate older patients against the virus, because knowledge about the risk is not widespread.
"Certainly those of us who study it feel like there is an enormous need, Helen Chu, an associate professor of medicine at the University of Washington who specializes in adult infectious diseases, told STAT.
But, she added, "[t]here is not such a perceived sense of urgency and need in the older adult population."
Zoom out: The Pfizer and GSK vaccines both target RSV's F protein, which is responsible for infection, based on a recent discovery from National Institutes of Health researchers.
The F protein is a shape-shifter, so even when a person's immune system creates antibodies to attack the virus, they do not have an adequate response against its new shape.
In 2013, a team of NIH scientists found a way to keep the protein from transforming and ensure that antibodies can fight it — a discovery that pharmaceutical companies, including Pfizer, have followed to develop their shots.
Go deeper