What the Federal Reserve might do next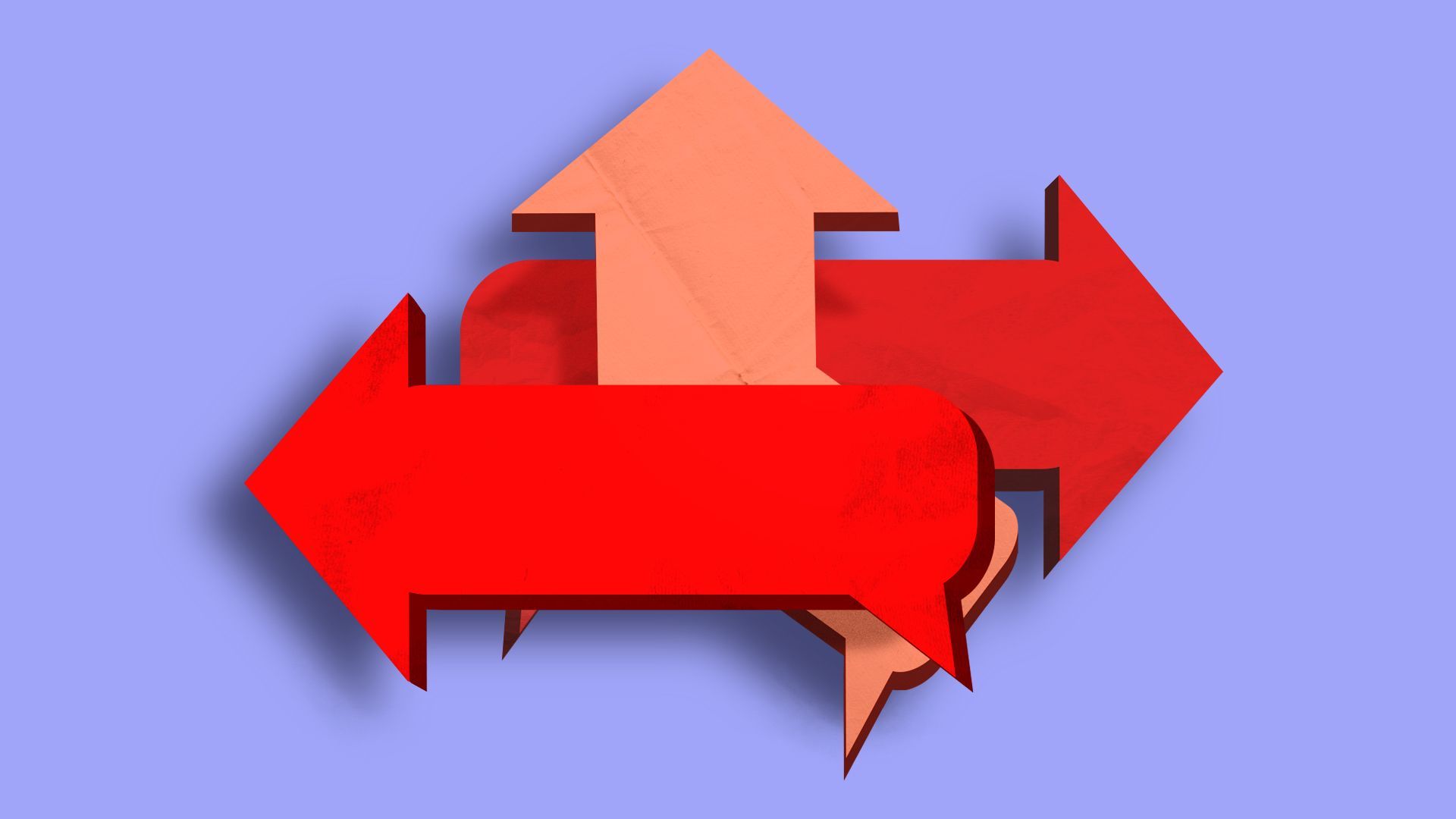 "Hop" may be the new "pause." If that's the case, the Fed's historic rate-hiking cycle has yet to come to an end.
Why it matters: The Fed realistically has three choices of what to do at its June policy meeting: hike, "hop," or stop.
Catch up quick: The market and Fed watchers alike expect no move in rates in June. Fed chair Jay Powell and other Fed policymakers have hinted as much in recent days.
But that might not necessarily be the end of the hiking cycle. Rather, the Fed may just skip (or hop over) a meeting and resume tightening later this year. That break would give officials more time to assess how previous moves are working through the economy.
What they're saying: "Our policy works with a lag. We're just at the very beginning of this time when that lag is starting to play out and you're starting to see tightness emerge," Atlanta Fed president Raphael Bostic, who supports holding rates steady, told the New York Times' Peter Coy at a Fed conference Monday.
Other officials have suggested that a June rate hike should not be off the table.
Minneapolis Fed president Neel Kashkari told CNBC on Monday that June's meeting would be a "close call. ... Some of my colleagues have talked about skipping. Important to me is not signaling that we're done," Kashkari said.
"The data in coming weeks could yet show that it is appropriate to skip a meeting. As of today, though, we aren't there yet," Dallas Fed president Lorie Logan said last week.
Between the lines: UBS economist Jonathan Pingle said in a note that any hop could be one meeting long (skipping June and hiking in July) — or two meetings long, skipping June and July, then hiking in September.
The bottom line: For much of last year, Fed officials made clear that the risks of doing too little in the fight against inflation were greater than doing too much. But at a Friday event in Washington, D.C., Powell acknowledged that wasn't necessarily the case anymore.
"As policy becomes more restrictive, the risks of doing too much or little are becoming more balanced," he said.
"Given how far we have come, we can look at the data and evolving outlook and make careful assessments."
What's next: The Fed on Wednesday afternoon will release minutes from its May 2-3 policy meeting, which may offer more clues about how officials considered policy would evolve in coming months.
Go deeper