Montana TikTok ban faces First Amendment legal challenge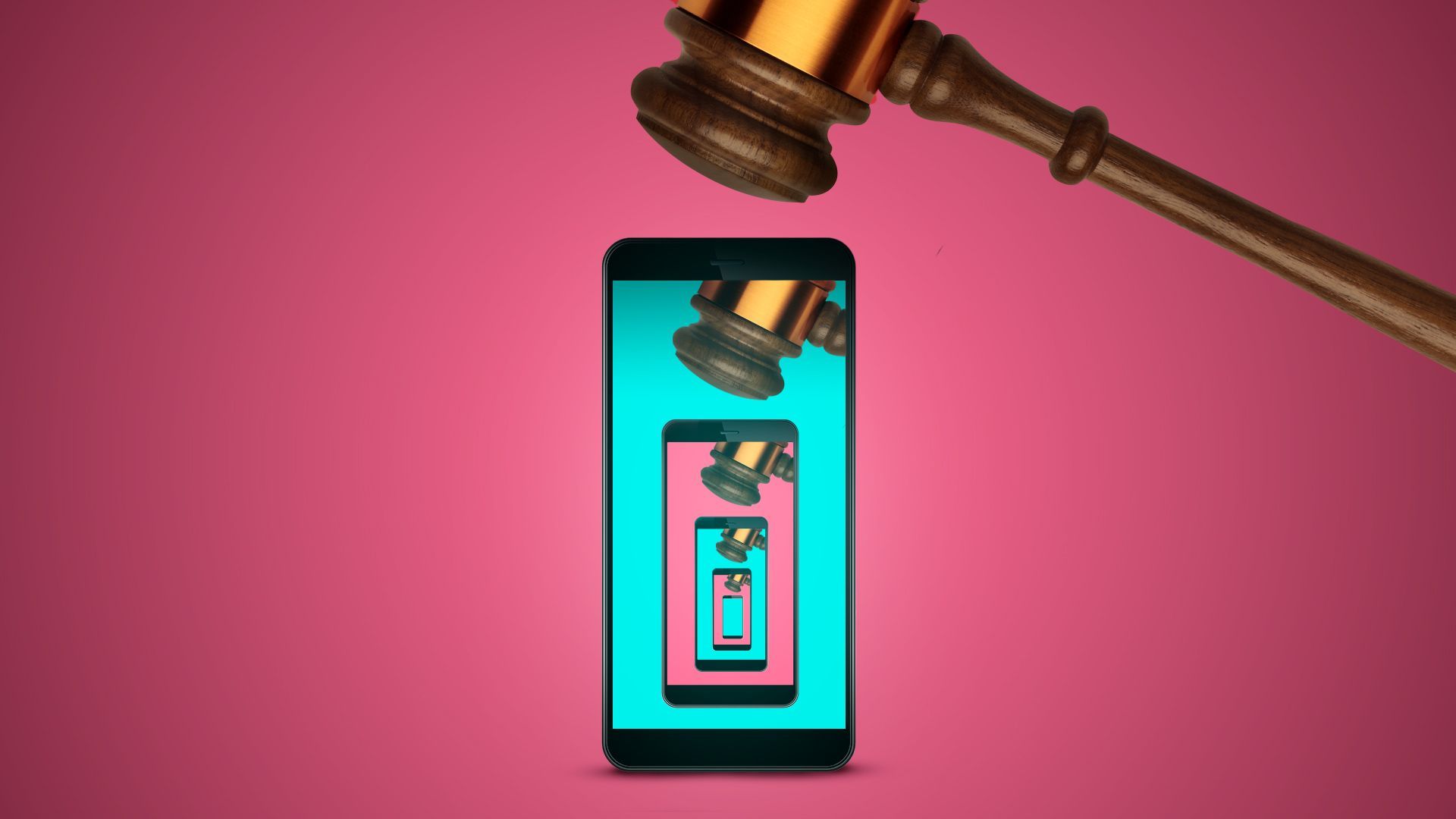 Five TikTok creators are suing Montana's attorney general over plans to impose a statewide ban on the popular Chinese-owned social media platform due to security concerns.
Why it matters: The lawsuit argues that the ban that would prohibit Montana residents from using the app infringes on First Amendment rights and is "unconstitutional and preempted by federal law."
"Montana has no authority to enact laws advancing what it believes should be the United States' foreign policy or its national security interests, nor may Montana ban an entire forum for communication based on its perceptions that some speech shared through that forum, though protected by the First Amendment, is dangerous," argues the suit, filed in federal court in Missoula late Wednesday.
Montana Attorney General Austin Knudsen said after Gov. Greg Gianforte (R) signed the bill into law Wednesday that he expected a legal challenge and was "fully prepared" to defend the legislation.
Driving the news: The law that's due to take effect Jan. 1 would bar downloads of TikTok in Montana and officials would issue a fine of $10,000 per day to internet service providers and companies each time someone "is offered the ability" to access the platform or download the app.
Users would not be fined.
The big picture: The FBI has warned that China's ruling Communist Party has the ability to control the software on millions of devices due to its relationship with ByteDance.
What they're saying: "Montana can no more ban its residents from viewing or posting to TikTok than it could ban The Wall Street Journal because of who owns it or the ideas it publishes," states the suit, which names Knudsen as the defendant.
"Even if Montana could regulate any of the speech that users share through TikTok, SB 419 wields a sledgehammer when the First Amendment requires a scalpel."
The other side: When asked for comment, a spokesperson for Knudsen shared earlier comment by the attorney general in response to the bill being signed into law in which he vowed to defend any legal challenges.
"TikTok is a Chinese Communist Party spying tool that poses a threat to every Montanan," Knudsen said as he thanked Gianforte and the Montana Legislature "for working with me to protect Montanans privacy and security."
"I hope other states recognize the dangers of TikTok and follow suit," he added.
Flashback: Ambika Kumar, an attorney representing the plaintiffs in the Montana lawsuit, won an injunction in 2020 for TikTok content creators challenging then-President Trump's administration after he issued an order to ban the app unless it sold to a U.S. company.
Editor's note: This article has been updated with new details throughout.
Go deeper