China could use TikTok to control users' devices, FBI director says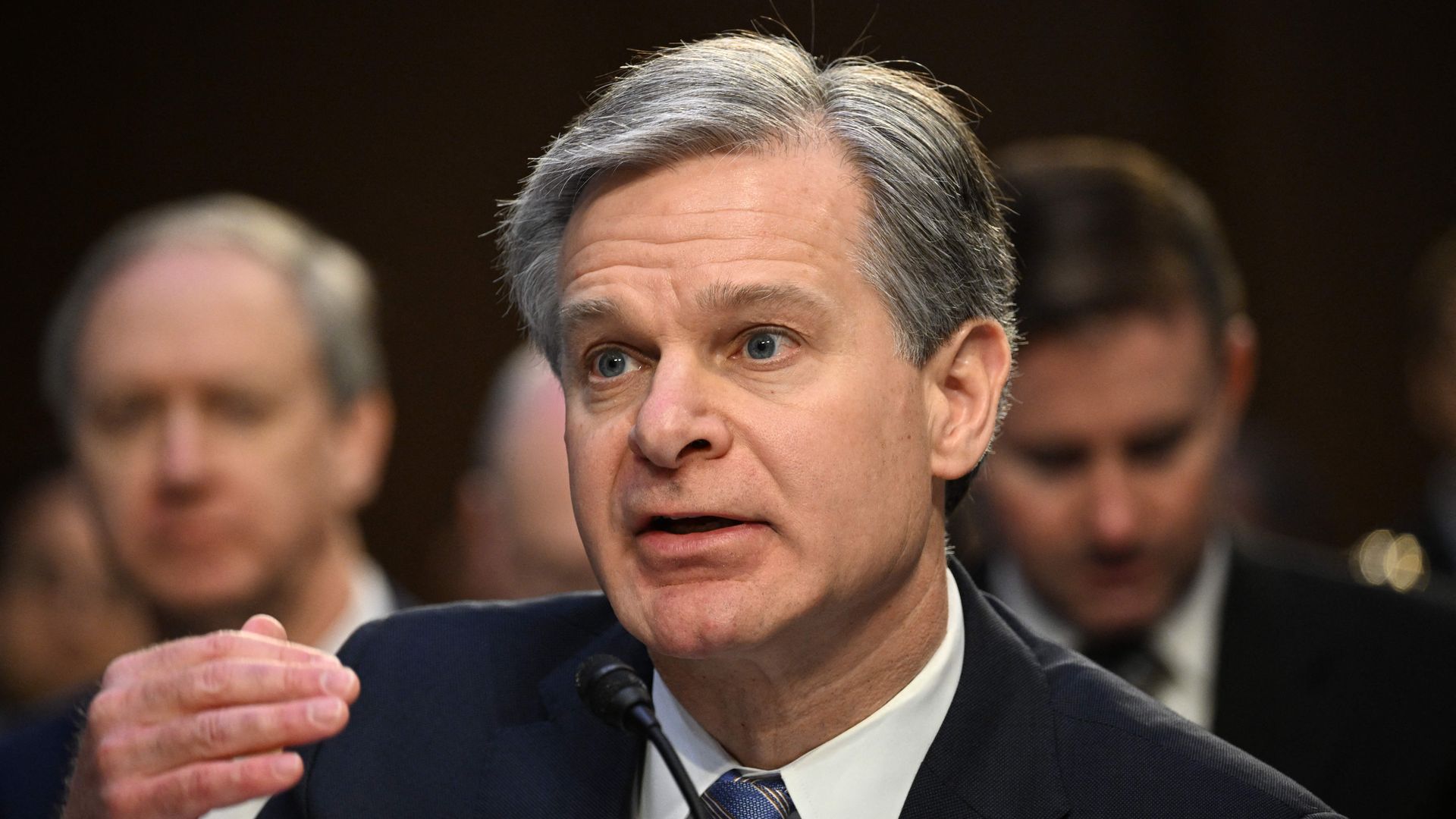 The Chinese government has the ability to control the software on millions of devices by virtue of its relationship with TikTok's owner, ByteDance, FBI director Chris Wray told the Senate Intelligence Committee on Wednesday.
Why it matters: TikTok has become a political flashpoint in Congress, with lawmakers introducing legislation that could restrict or ban the app.
Driving the news: Asked by Sen. Marco Rubio (R-Fla.) whether the Chinese government — if "ByteDance U.S. were willing to cooperate or forced to cooperate" — could use TikTok to control the data of millions of users, Wray replied, "Yes."
Wray said that the same was true of controlling the software on millions of TikTok users' devices.
"Could they use it to drive narratives, like to divide Americans against each other?" Rubio asked, pointing to a potential scenario of TikTok showing Americans videos advocating Chinese ownership of Taiwan and against U.S. intervention.
Not only would that be possible, Wray said, but "we're not sure that we would see many of the outward signs of it happening, if it was happening."
"Something that's very sacred in our country — the difference between the private sector and the public sector — that's a line that is nonexistent in the way the CCP operates," Wray added, referring to the Chinese Communist Party.
State of play: TikTok doesn't operate inside China. ByteDance instead offers a similar version of the app, called Douyin, to Chinese customers.
The Chinese government has a 1% stake in one of ByteDance's domestic subsidiaries as well as one of three seats on the subsidiary's board, the Washington Post reported.
Wray warned in December that the Chinese government controls the app's recommendation algorithm, allowing it to potentially manipulate content or instigate operations to influence users, and that the Chinese government maintains the ability to collect user data.
Catch up quick: Critics have voiced concern that TikTok could put U.S. customer data at risk because Chinese law requires China's companies to share information with the government, Axios' Scott Rosenberg and Sara Fischer write.
Go deeper: The political realities that make a national TikTok ban tricky
Editor's note: This story has been updated to clarify that it is on the board of one of ByteDance's domestic subsidiaries (not ByteDance itself) that the Chinese government has one of three seats.
Go deeper