The political realities that make a national TikTok ban tricky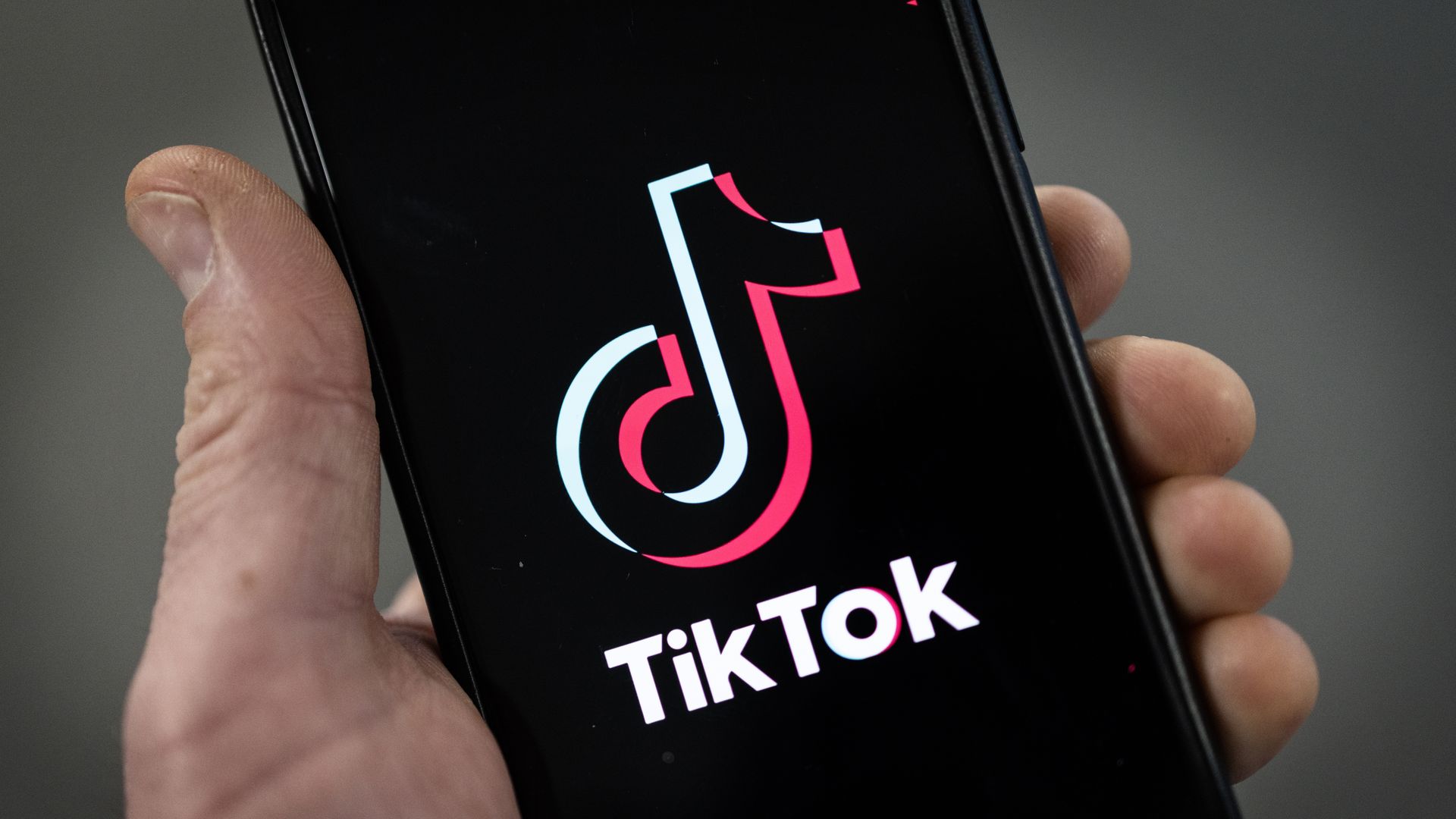 The U.S., Canada, and a number of European governments in recent months have stepped up efforts to impose restrictions on TikTok, ratcheting up pressure on the Chinese-owned app even as U.S.-China relations have grown increasingly strained.
The latest: TikTok's CEO Shou Zi Chew defended the company from charges that it poses a national security threat, testifying on March 23 for the first time in front of U.S. lawmakers who advocated for banning the app.
Chew downplayed the app's connections to China and referenced TikTok's "unprecedented" data security practices compared to unnamed social media competitors during a House committee hearing.
Why do governments want to ban TikTok?
TikTok is owned by the private Chinese company, ByteDance, and much of the scrutiny around it stems from the firm's relationship with the Chinese government.
The big picture: Critics have voiced concern that TikTok could put the data of 150 million U.S. users at risk because Chinese law requires China's companies to share information with the government, Axios Scott Rosenberg and Sara Fischer write.
A number of recent revelations have challenged TikTok's claims that U.S. user data is secure because it is stored outside of China and that the company does not comply with Chinese government content moderation requirements.
FBI Director Chris Wray warned in December that the Chinese government controls the app's recommendation algorithm, allowing it to potentially manipulate the content or instigate operations to influence users, and that the Chinese government maintains the ability to collect user data.
Already, bans on using the app in government have taken effect at the state level. More than half of U.S. states have banned state employees from using TikTok on government-issued devices and a number of U.S. universities have barred it from their WiFi networks.
Worth noting: TikTok doesn't operate inside China. ByteDance instead offers a similar version of the app, called Douyin, to Chinese customers.
Bills to ban or limit TikTok in the U.S.
There are currently at least three bills making their way through Congress that, if made law, would curtail the app.
The DATA Act, which mentions TikTok by name, would give President Biden more authority to ban the app. The House Foreign Affairs Committee has advanced the legislation. The Deterring America's Technological Adversaries Act (DATA Act), advanced by the House Foreign Affairs Committee, was introduced in February by committee chair Michael McCaul (R-Texas).
The ANTI-SOCIAL CCP Act, backed by lawmakers including Sen. Marco Rubio (R-Fl.) and Rep. Mike Gallagher (R-Wisc.), would allow TikTok to be banned from operating in the U.S. It would also allow the blocking and prohibiting of all transactions from any social media company in China and Russia. It has not yet received a vote from a congressional committee, per the New York Times.
The RESTRICT Act would give the Department of Commerce more power to review, prevent and mitigate information communications and technology transactions that pose "undue" risk. Introduced by Sen. Mark Warner (D-Va.), the chair of the Senate Intelligence Committee, and Senate Minority Whip John Thune (R-S.D.), the bill gives the government greater power to regulate and sanction China-affiliated companies such as TikTok. It doesn't involve a total ban or mention TikTok specifically, but it would give Biden greater power and the White House is supporting this bill.
What legal challenges might preclude a total ban?
The American Civil Liberties Union (ACLU) sent a letter to the House Foreign Affairs Committee in late February urging members to vote against the DATA Act, saying it would effectively ban TikTok in the U.S.
Calling the legislation "vague and overbroad," the letter argued that it would violate Americans' First Amendment rights by infringing on the rights to freedom of expression and association.
"Whether we're discussing the news of the day, live streaming protests, or ​​even watching cat videos, we have a right to use TikTok and other platforms to exchange our thoughts, ideas, and opinions with people around the country and around the world," Jenna Leventoff, senior policy counsel at ACLU, said in a press release.
Where is TikTok currently banned globally?
More than a dozen countries around the world have introduced full, partial or public sector bans on TikTok amid heightened national security concerns.
What other countries are doing
Even countries that haven't yet taken steps to ban TikTok have taken steps to probe and restrict the app.
Go deeper: TikTok drama underscores growing U.S.-China divide
Editor's note: This story has been updated with additional developments and details. Axios' Sareen Habeshian contributed to this report.
Go deeper