U.S. seeks fresh ways to crack down on Chinese tech industry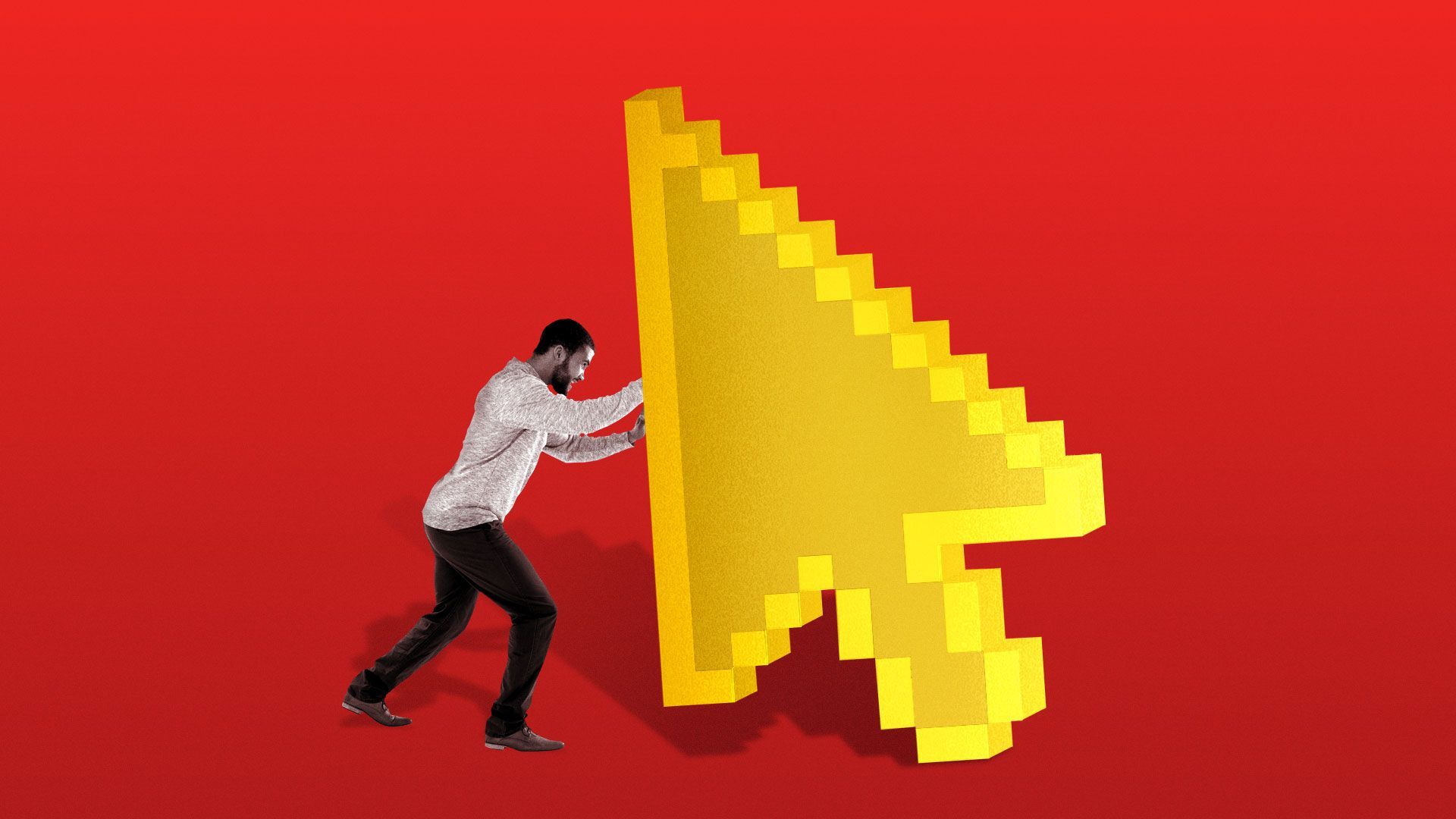 With strict limits already in place on China's access to U.S. technology, the federal government is exploring how to further tighten the vise amid growing political and economic tensions.
Between the lines: Cracking down on China has support from both parties, though there isn't always agreement on exactly which steps to take.
Here are three areas where the latest crackdown is taking place:
Chips
In a move designed to significantly limit China's ability to grow its own semiconductor industry, the U.S. has convinced the Netherlands and Japan to greatly curtail their exports of leading-edge chipmaking gear to China.
Driving the news: In a new report out today and shared first with Axios, the Center for Strategic and International Studies says that the deal, struck last month, appears to limit sales of two key emerging chipmaking techniques — extreme UV and argon fluoride immersion.
It also likely includes an agreement not to ship other gear to China that the U.S. has already said it won't sell to China.
Getting Japan and the Netherlands on board was key: Those two countries alone entirely control the market for the lithography tools needed to make the next generations of chips.
"The United States maintains control of strong chokepoints for blocking China's access to the future of AI and semiconductor technology, but the Dutch and Japanese chokepoints are even stronger," the CSIS report states.
TikTok
The House Foreign Affairs Committee on Wednesday advanced a bill that would effectively ban TikTok in the U.S.
Even as legislators and regulators weigh a more complete ban of TikTok, the federal government is moving forward with plans to restrict the use of the service on government-owned devices after Congress approved those limits at the end of 2022.
Earlier this week the Office of Management and Budget published guidelines on how agencies will implement such a ban, with most devices required to remove TikTok within 30 days.
Huawei
The U.S. has already significantly restricted Huawei's access to U.S. technologies, crippling the company's global smartphone business and significantly impacting other parts of its business.
Yes, but: Each of these U.S. moves would inflict near-term pain on China — but at the risk of pushing it towards greater technological independence and potentially making it a stronger long-term global rival in areas like semiconductors and software.
The big picture: This decoupling, which has been under way since the Trump Administration, is thorny given how dependent the U.S. is on China for tech manufacturing. Until recently, many U.S. companies also viewed China as a major emerging market for their products.
The U.S. also has to be careful not to enact policies more stringent than what it can convince allies to implement. Otherwise, China could find alternate sources for its tech needs, and American businesses would just find themselves cut out by rivals.
That's why the deal with the Netherlands and Japan was so important.
"Whereas it would have likely taken China, by itself, decades to replace the equipment that the United States is no longer willing to sell, assistance from the Netherlands or Japan could have had China back up and running in as little as a year or two," CSIS says in the report.
What's next: Experts say that the U.S. and its allies may look to further limit exports to China should that country provide weapons to Russia for its war in Ukraine.
Go deeper