TikTok drama underscores growing U.S.-China divide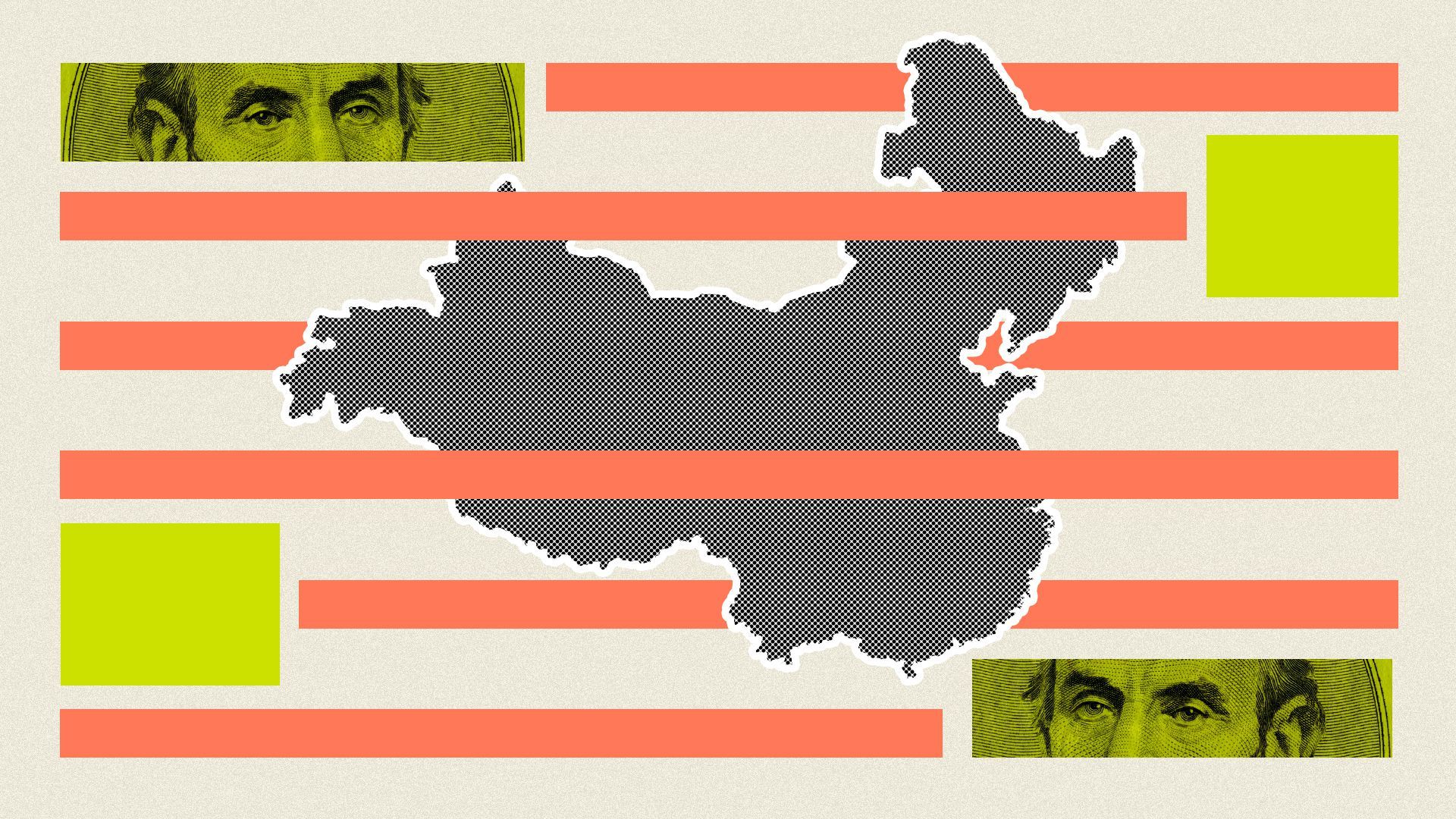 TikTok, the popular social media app that's taken the world by storm, is increasingly living a double life in the U.S.
The platform faces growing bans and open disdain from lawmakers, while also representing potentially huge financial returns for its American investors.
Why it matters: After decades of a united pro-China stance, the U.S. political and business consensus is fracturing in ways that are creating blowback for investors and companies.
State of play: TikTok is currently banned by about half of U.S. states and Congress from government devices, and is facing calls in Washington for a total ban over privacy concerns.
The company is currently working to finalize its deal that's had Oracle host its U.S.-based users' data, in an attempt to wall it off from Chinese government access.
The deal was first proposed in 2020 during the Trump administration, in response to national security concerns.
Yes, but: TikTok is but one symptom of this broader trend that's shaking up the status quo in Chinese investment.
Meanwhile: American venture capital investors have been pouring more and more dollars into China's stable of startups — such as ByteDance, TikTok's owner.
By the numbers: In 2022, Chinese startups raised more than $9 billion in venture capital including from U.S. investors, according to data from PitchBook and Crunchbase.
2021: $27.5 billion-$32.2 billion
2020: $19.8 billion-$25.5 billion
2019: $14.9 billion-$29.9 billion
2018: $43.9 billion-$46.9 billion
And: It's not just VCs — their investors, or limited partners, have also been backing China-focused and China-based venture funds.
Between the lines: American lawmakers may be critical of Beijing's policies, but China still represents a huge market opportunity that's nearly impossible for U.S. companies to ignore.
Just look at Apple's continued careful treading around concerns over human rights violations, and its relationship with Hong Kong and Taiwan. Apple's iPhones had a market share of between 20% and 25% in the last six months.
The intrigue: Wall Street investors have been pulling out of the Chinese market in the last year, amid growing challenges to China's economic growth.
For the first time in a decade, foreign investors became net sellers of Chinese fixed income and equities last year, per Goldman Sachs.
The bottom line: This awkward tension is unlikely to disappear anytime soon.
Go deeper