TikTok CEO to tell Congress app ban would hurt U.S. economy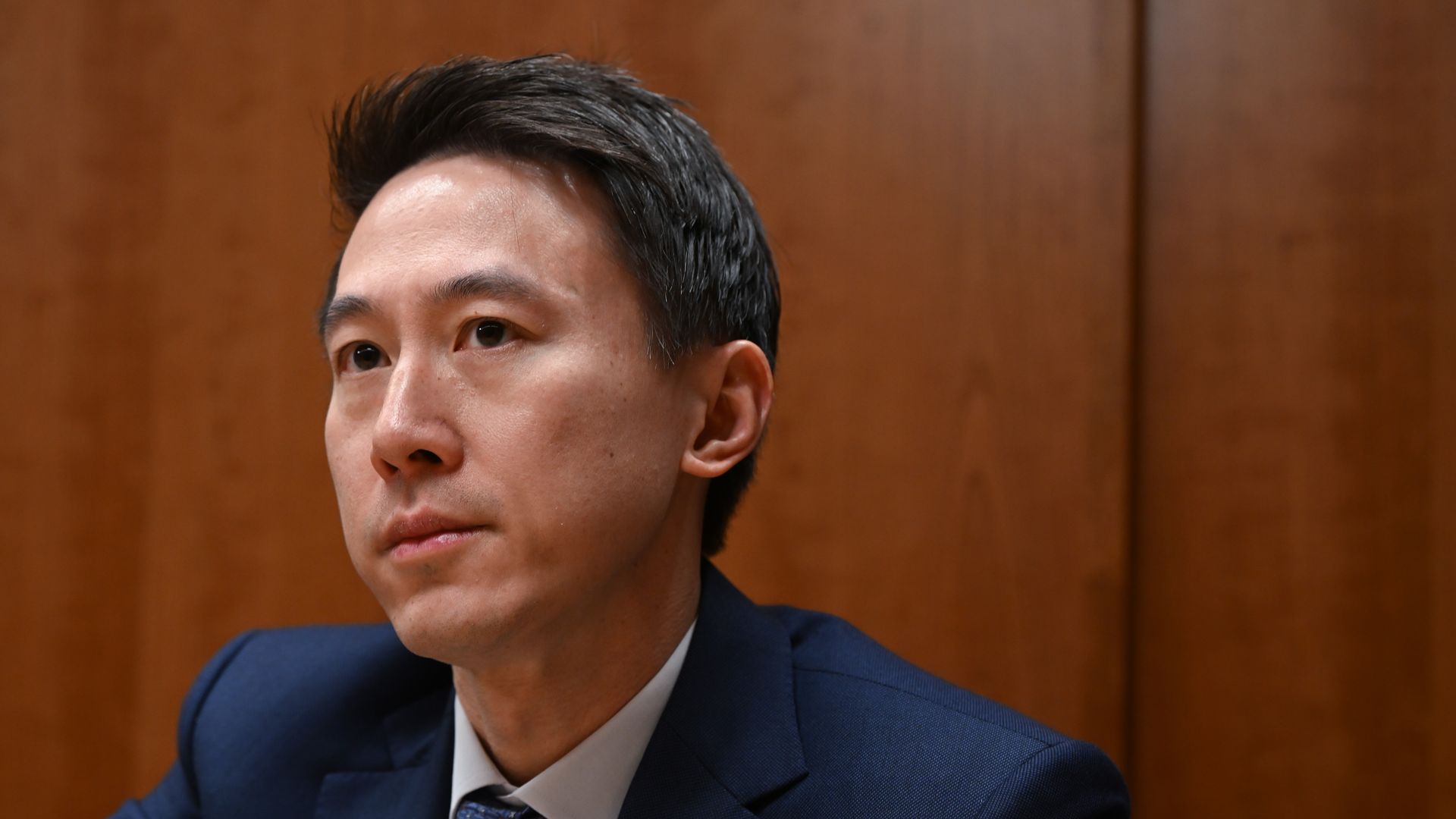 TikTok CEO Shou Zi Chew will tell lawmakers Thursday that banning the app in the U.S. would hurt American businesses and the country's economy, according to newly released remarks prepared for his testimony before Congress.
Driving the news: The Biden administration has warned the firm that it faces a ban in the United States if its parents company, ByteDance, doesn't sell its stake in the U.S. version of the app amid national security concerns, per Axios' Sara Fischer and Ashley Gold.
What he's saying: "We do not believe that a ban that hurts American small businesses, damages the country's economy, silences the voices of over 150 million Americans, and reduces competition in an increasingly concentrated market is the solution to a solvable problem," Chew states in the prepared testimony, released by the House Committee on Energy and Commerce on Tuesday night.
"Let me state this unequivocally: ByteDance is not an agent of China or any other country. ... Rather, our approach has been to work transparently and cooperatively with the U.S. government and Oracle to design robust solutions to address concerns about TikTok's heritage," Chew continues.
"We also look forward to partnering with the Committee on developing clear, consistent rules for the entire industry."
The big picture: China's ruling Communist Party has said there's no evidence that TikTok threatens national security.
But FBI director Chris Wray told the Senate Intelligence Committee earlier this month that Beijing has the ability to control the software on millions of devices due to its relationship with ByteDance.
More than a dozen countries have introduced full, partial or public sector bans on TikTok due to national security concerns.
Of note: Chew posted a video on TikTok filmed in Washington, D.C., earlier Tuesday ahead of his congressional appearance to say he's "super excited to announce" that the platform has over 150 million users in the U.S.
"That's almost half the U.S. coming to TikTok to connect, to create, to share, to learn, or just to have some fun," Chew said. "This includes 5 million businesses that use TikTok to reach their customers. And the majority of these are small and medium businesses."
He appealed directly to TikTok users in the video, saying: "Some politicians have started talking about banning TikTok. This could take TikTok away from all 150 million of you."
What we're watching: In his prepared remarks, Chew pledged to keep TikTok's American users safe by making four key commitments:
"We will keep safety — particularly for teenagers — a top priority for us;
"We will firewall protected U.S. user data from unauthorized foreign access;
"Tiktok will remain a platform for free expression and will not be manipulated by any government;
"We will be transparent and give access to third-party independent monitors, to remain accountable for our commitments."
Go deeper: The political realities that make a national TikTok ban tricky
Editor's note: This is a breaking news story. Please check back for updates.
Go deeper