Internal skepticism emerges on Democrats' debt ceiling tactic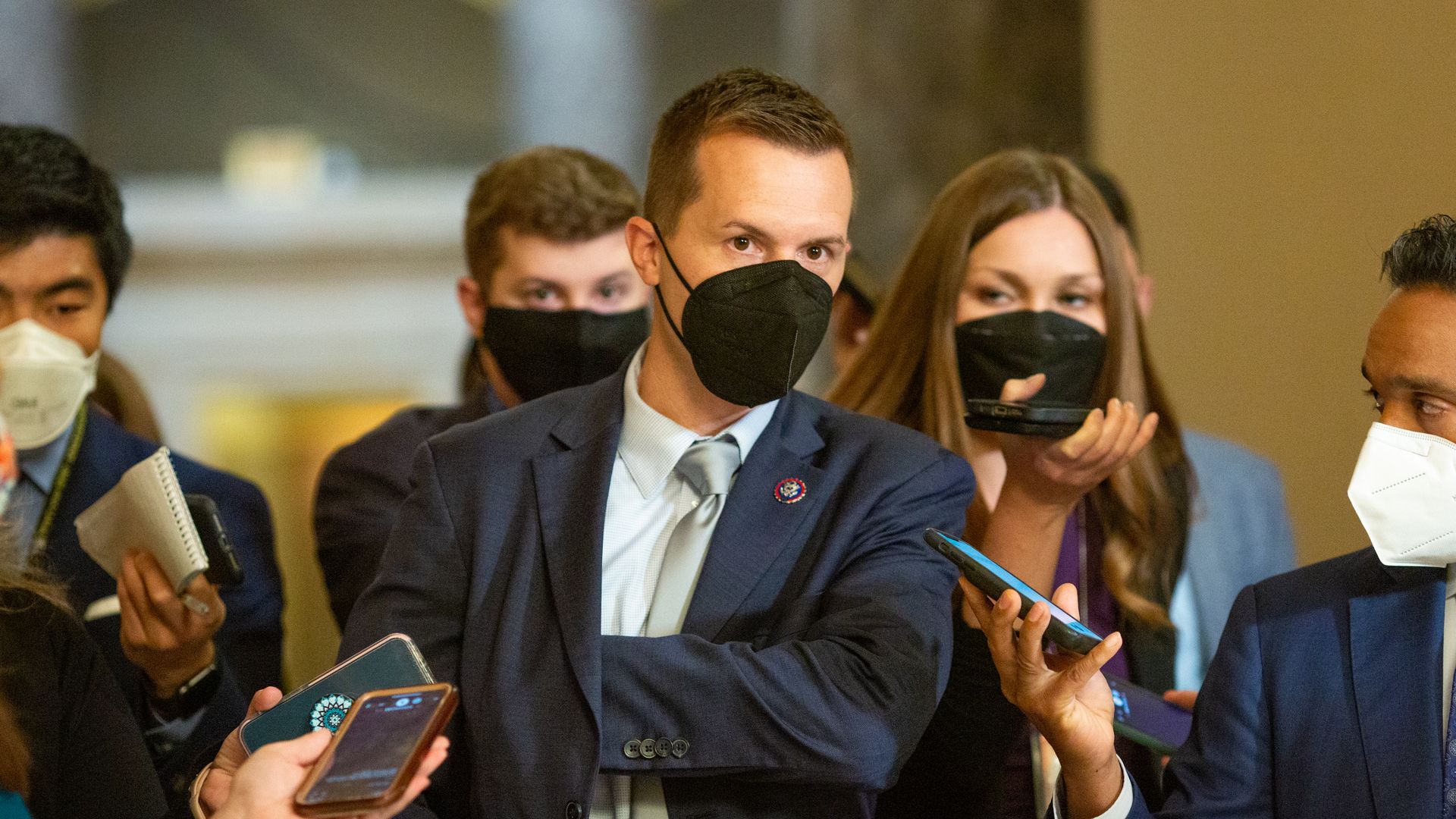 Rep. Jared Golden (D-Maine) told Axios he doesn't view Democrats' discharge petition to force a clean debt ceiling increase as a "real strategy," given GOP opposition.
Why it matters: The Blue Dog Coalition chair's comments mark a rare note of public doubt within the party towards a measure that some of his more left-leaning colleagues have cast as their last hope of heading off budget cuts Republicans are demanding.
The measure has been pushed by Democratic leadership, with House Minority Leader Hakeem Jeffries (D-N.Y.) writing to colleagues on Wednesday, "[I]t is important that all legislative options be pursued in the event that no agreement is reached."
Driving the news: Golden was one of just three Democrats who didn't sign the petition after it was made available for signatures Wednesday morning.
He said in an interview later Wednesday evening: "It's been around for a day. It'll be there tomorrow ... I'll sign it eventually."
Rep. Mary Peltola (D-Alaska) was absent from votes on Wednesday but said in a statement she plans to sign it.
A spokesperson for Rep. Ed Case (D-Hawaii) did not respond to a request for comment.
The state of play: The petition needs 218 votes to force a vote, meaning at least five Republicans would have to sign on.
Rep. Don Bacon (R-Neb.), a prominent Biden-district moderate, told Axios on Wednesday there is "absolutely no" appetite among Republicans to sign onto the petition.
What he's saying: "I don't expect any Republicans to sign it, so I don't think it's a real strategy," Golden told Axios in an interview, "I'm not sure why it has so much interest on Capitol Hill."
"I've got no opposition to a clean debt ceiling if I thought it could actually get 218 votes ... I just don't feel any urgency because it's not a tactic that's going to solve this current impasse," he said.
Golden said he is encouraged that President Biden and House Speaker Kevin McCarthy are engaged in negotiations on the debt ceiling that "seem genuine ... like they want to get to a deal."
"It's obvious this is going to take negotiating, because voters literally gave us a divided Congress," he said.
Golden isn't alone in that view. Numerous moderate and swing district Democrats called for Biden to come to the table as he refused to negotiate on the debt ceiling over the last several months.
The big picture: Golden said he wants Democrats to "as a party, take seriously budget deficits," arguing they have ceded the debate to Republicans.
"I think that there's a lot of people [in the party] that think we should strive to reduce our budget deficit," he added, "We could do that a number of different ways ... we could raise taxes on the rich."
Go deeper